Report says Nevada inmate has been linked to 4 Colorado killings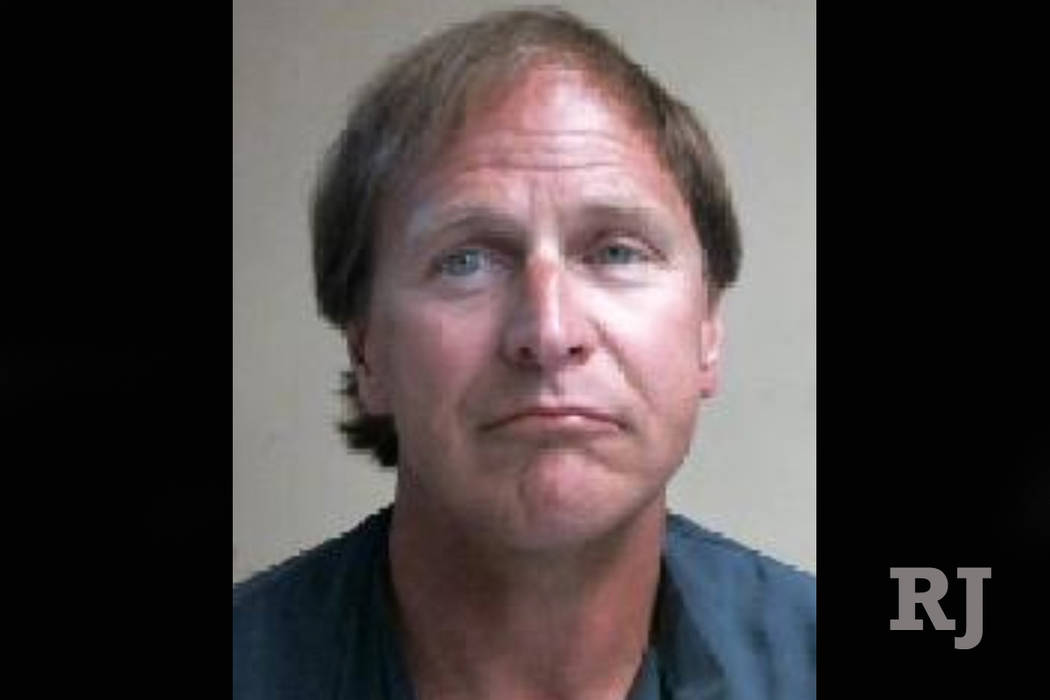 A man who went to prison in 1985 for an ax handle attack on a Henderson couple has been linked to four Colorado killings that occurred the previous year, according to a news report.
Colorado authorities are expected to announce the connection at a news conference Friday morning.
Alex Christopher Ewing, 57, is serving time at the Northern Nevada Correctional Center in Carson City for the attempted murders he committed in Henderson in August 1984.
KUSA-TV, an NBC affiliate in Denver, reported this week that investigators "have zeroed in on" Ewing as a suspect in the January 1984 hammer attacks that killed an Aurora couple and their 7-year-old daughter. DNA evidence showed that the same person also killed a 50-year-old Lakewood woman with a hammer earlier that month, according to the report.
In the Nevada case, Ewing brutally beat the Henderson couple after escaping from Arizona authorities who were transporting him and other inmates, the Las Vegas Review-Journal reported at the time.
A jury convicted Ewing in 1985 of beating Christopher and Nancy Barry inside their home on Racetrack Road the same August day he escaped from a Mohave County, Arizona, van. The van was taking him from St. George, Utah, where he was serving time because of jail overcowding, to Arizona.
At Ewing's sentencing hearing in April 1985, Christopher Barry said the attack forced him and his wife to move from their Henderson home, which became nothing more than a crime scene.
"It caused our lives to be turned upside down," he said.
Ewing had bolted from the Arizona inmate van while it was stopped for gas on Boulder Highway, the Review-Journal reported. He had been charged with breaking into a Kingman, Arizona, home and beating a man in the head with a rock.
Bruce and Debra Bennett and their 7-year-old daughter, Melissa, were killed in their Aurora, Colorado, home in January 1984 in an attack that left the couple's other child, 3-year-old Vanessa, with serious head injuries.
In 2002, Colorado prosecutors obtained a John Doe arrest warrant in the Bennett killings, according to The Denver Post. It included three counts of first-degree murder and several other charges, including sexual assault.
A Lakewood grandmother, 50-year-old Patricia Louise Smith, was killed six days before the attack on the Bennett family, according to the newspaper.
An undated post on meet-an-inmate.com contains a picture of Ewing in prison blues and describes him as an "adventurous outdoor type" who enjoys "camping, traveling, exercising, animals, old movies, old cars."
He turns 58 next week. The site said that his earliest release date is 2021, when he is eligible for parole in Nevada, while his maximum release date is listed as 2023.
"I'm looking to meet a woman in her 50's for the purpose of becoming a pen-pal friend," Ewing wrote on the site. "I'll like a person for themselves; looks, race, creed or color does not matter. I'm not looking for someone to support me. Not to sound pathetic but after doing as much time as I have, a letter (especially from a woman) would mean a lot to me and something to look forward to. I've been no saint in my life but I want to do better and I realize I'm still alive by the grace of God."
Contact David Ferrara at dferrara@reviewjournal.com or 702-380-1039. Follow @randompoker on Twitter.