Stabbing led to arrest in fatal shooting, police say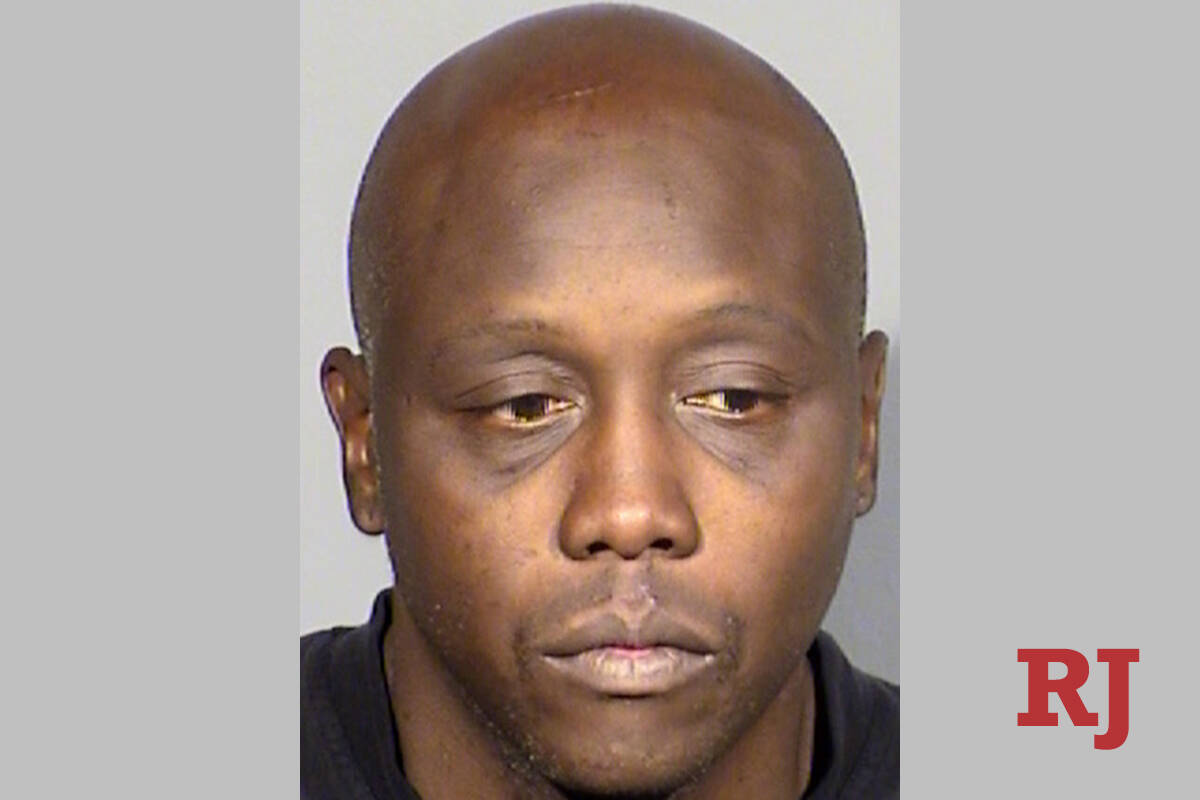 A stabbing in west Las Vegas led police to a homicide suspect wanted in an October slaying, according to police records released Tuesday.
Kenny Richard, 43, was arrested in connection with the killing of Kevin Fleming, 50, who was found dead inside a Kia Sportage just after 10:40 p.m. on Oct. 5 in an apartment complex at 2151 Citrus Hills Ave.
Richard, a passenger in the SUV, told police that another car was shooting at them, according to an arrest warrant from the Metropolitan Police Department.
But investigators found that all the bullet damage was inside the Sportage, the warrant stated, and video from the apartment complex showed Fleming driving the Sportage into the complex with Richard in the passenger seat moments before he was shot.
Richard ran away from the SUV seven minutes after they drove into the complex, detectives wrote in the warrant describing the video.
During an autopsy, detectives noted several bullet holes on Fleming's right side from "close quarter gunshot wounds."
"This indicated to Detectives Fleming was shot at a close range from someone in the front passenger side of Fleming's vehicle," officers wrote in the report.
Richard was arrested Jan. 10 in connection with a stabbing reported the day before near West Owens Avenue and H Street, according to Richard's arrest report.
The victim told police he met Richard in prison, and they were both staying at The Salvation Army after being released. The two were gambling on Jan. 9 when Richard accused the other man of taking his backpack.
"He felt what he believed to be a punch to his back," officers wrote in the arrest report. "He turned around and an argument ensued. He did not realize until later he had been stabbed, not punched."
Police said Richard was released from prison, where he was serving for armed robbery shortly before Fleming was killed. Details on that case were not immediately available.
Clark County District Court records show Richard was sentenced to prison for a year in 1999 for conspiracy to receive or transfer stolen vehicles. He was sentenced to 3 to 13 years in 2000 for robbery with a deadly weapon, and in May he was sentenced to eight months of probation for attempted coercion.
Contact Sabrina Schnur at sschnur@reviewjournal.com or 702-383-0278. Follow @sabrina_schnur on Twitter.