Woman killed outside Las Vegas home dedicated wife, volunteer
Updated May 31, 2018 - 10:16 pm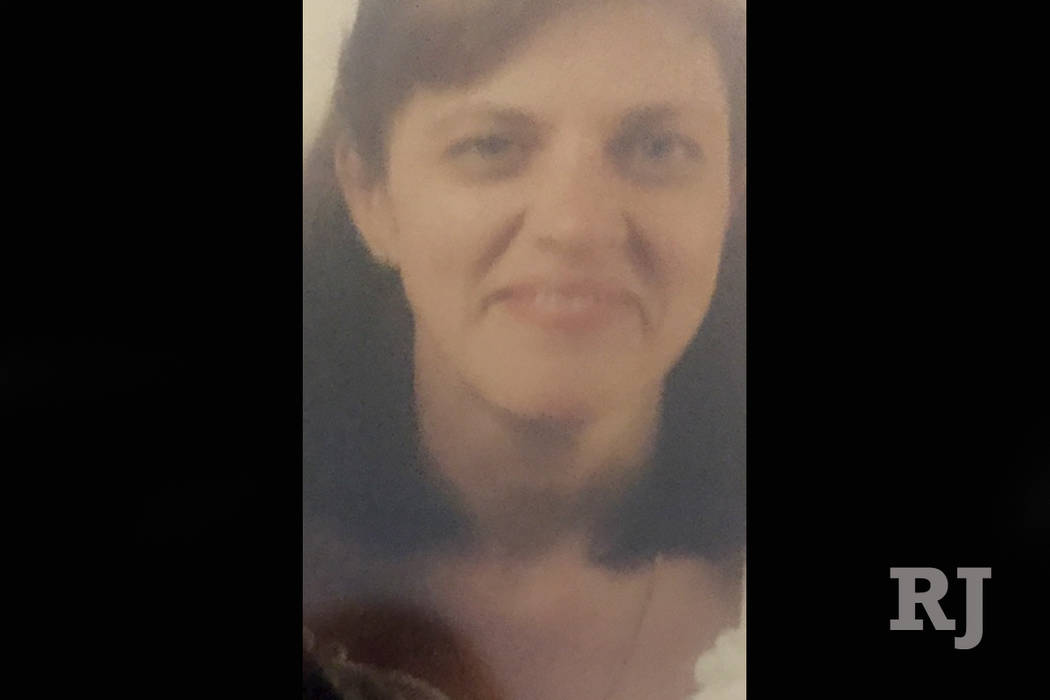 The woman gunned down outside her northwest valley home Wednesday loved her husband, her own dogs and the ones nobody else wanted.
When Sheri Aoyagi, 60, wasn't working as a flight attendant, she was caring for her ailing husband and the many canines in her life, sister Karen Hasting said in a phone conversation Thursday night.
"It was work and home," said Hasting, who lives in Cincinnati.
Aoyagi was shot to death by one of two men who burglarized her house on the 6400 block of Morley Avenue, near Torrey Pines Drive and Smoke Ranch Road. And now that she is gone, it's not clear who will devote the time she did to her husband of nearly 20 years, Stan.
The couple had returned from lunch about 3:30 p.m. when they saw a vehicle parked in their driveway, the Metropolitan Police Department said. As she got out of her car, two men who had ransacked their house exited. One of them opened fire on her, killing Aoyagi.
"She's just a very caring, sweet person that didn't deserve this at all," Hasting said.
The husband told Hasting on Thursday that Aoyagi fell at his feet.
"He had to watch them put her in a body bag," she said.
Other job
Aoyagi traveled the world as a flight attendant for about 20 years, her sister said. Her employer, United Airlines, issued a statement on her death.
"The entire United family is deeply saddened to hear of the passing of flight attendant Sheri Aoyagi, and our thoughts are with her loved ones," spokeswoman Maddie King said in the statement.
Aoyagi enjoyed the travel, but as her husband required more care for a degenerative disease, she scheduled shorter flights to have more time to spend with him, Hasting said.
"It was her other job," Hasting said.
The couple moved to Las Vegas more than a decade ago. They met while living in Chicago and married in 1999. Hasting's oldest son, Eric Schott, walked his aunt down the aisle, as her father had died earlier that year.
Aoyagi often returned to her hometown of Cincinnati to visit family. Hasting said she hopes her sister returns one final time to be laid to rest "by my children that she adored."
Hasting's oldest son died in 2006 during a domestic-related shooting, and her daughter died in 2012 as a result of a crash with a drunken driver, she said.
And on Wednesday, Hasting, 64, was celebrating her youngest son's birthday when she got the call that her sister was killed.
'It's a big loss'
The Aoyagis never had children of their own, but Sheri Aoyagi treated her two dogs like royalty.
Max, a pit bull, would get filet mignon on his birthday. Buddy was a rescue dog, Hasting said.
"I know they're missing her," Hasting said.
She said her sister gravitated toward big dogs, which she cared for during the roughly two years she volunteered at A Home 4 Spot shelter in Las Vegas. Dogs seemed to sense her kindness and her concern, Hasting said.
Shelter founder Diana England remembered Aoyagi's commitment to helping dogs while balancing her job and spending time with her husband. Aoyagi walked them or brought them to her house in an effort to get them out of boarding, if only for a short time. She drove them around in her car if the weather was too hot for a walk.
"It's a big loss," England said. "We depended on her a lot."
The shelter has talked with Stan Aoyagi to determine what will happen with Buddy and Max, as he can't care for them on his own, England said.
A GoFundMe has been set up in her memory, with proceeds to go to her husband. Stan Aoyagi's brother was flying to Las Vegas to meet with him, Hasting said.
In the meantime, Hasting and her family are left with unanswered questions.
Both burglars fled in the white Chrysler 300, and police had limited descriptions of the two. No arrests had been made as of Thursday morning, but investigators found the Chrysler on the 6600 block of West Washington Avenue.
"Oh gosh, I hope they catch them," Hasting said, sighing.