Idaho campus returning to normal after arrest of suspect in killings
January 11, 2023 - 6:21 pm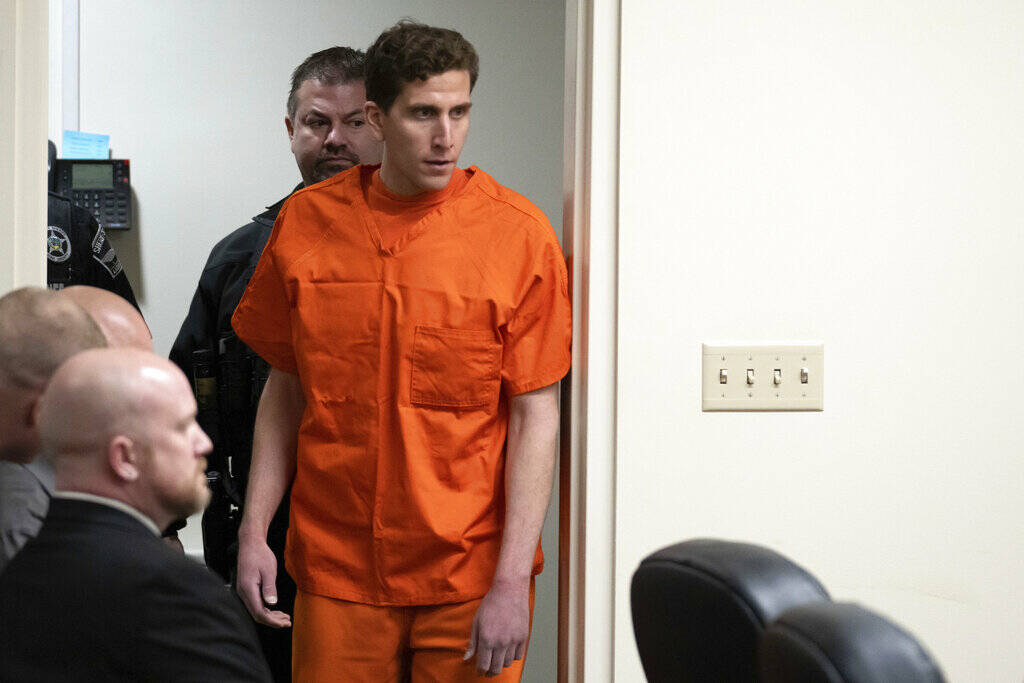 BOISE, Idaho — Nearly two months after four University of Idaho students were killed near campus — and two weeks after a suspect was arrested and charged with the crime — the picturesque school grounds are starting to feel a little closer to normal.
On Wednesday, the first day of classes after winter break, students were once again striding across the university's frosty sidewalks and crowding the food court at the center of campus.
There's a general feeling of relief in the air, said university spokesperson Jodi Walker.
"The students are back and enrollments are looking good," Walker said Wednesday, the first day of classes after the winter break. "I think everybody's happy to be back under the circumstances. They're relieved that an arrest has been made and ready to focus on the semester."
The Nov. 13 stabbing deaths of Madison Mogen, Kaylee Goncalves, Xana Kernodle and Ethan Chapin left the rural community in Moscow, Idaho stricken with grief and fear, prompting nearly half of the university's students to leave town for the perceived safety of online courses.
Weeks went by without a named suspect and few details released, but on Dec. 30 a 28-year-old doctoral student from Washington State University — located just 10 miles away from the University of Idaho — was arrested at his parents' home in eastern Pennsylvania. Bryan Kohberger was extradited to Idaho last week, and will appear in court Thursday.
It's too early to tell exactly how many students decided to return to in-person classes, Walker said. Those numbers are tallied in about two weeks to give students time for any last-minute schedule changes.
Students will get the chance to sign up for a series of extracurricular self-defense classes starting today, said Walker, as well as various violence prevention and safety planning programs.
But it feels like the students have rallied and are determined to succeed despite the horrific circumstances of the last semester, Walker said, bolstered by news of the arrest.
"It definitely doesn't diminish what happened, but we are figuring out a path forward," she said,
On Thursday Kohberger is expected to appear at a status hearing, where the judge will have a chance to check in with the attorneys and iron out any logistical issues.
The next major court appearance could be a preliminary hearing, when Prosecutor Bill Thompson will be expected to show the magistrate judge that he has enough evidence to justify moving forward with the felony charges.
If the magistrate judge agrees, the case will be "bound over" into Idaho's 2nd District Court, and a district judge will take over the felony case. Then Kohberger will have a chance to enter a plea to the charges. If he pleads not guilty, the case will begin working toward a trial. If he pleads guilty, a sentencing hearing will be set.