Las Vegas think tank critical of call for another More Cops tax
October 2, 2016 - 6:09 am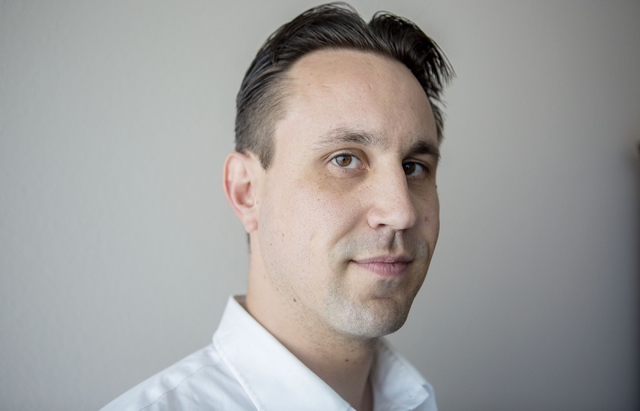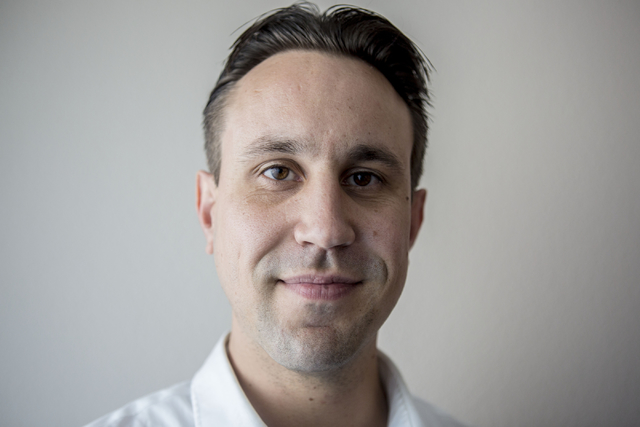 The latest proposal to increase the Clark County sales tax to pay for more police officers has been criticized by a conservative think tank on the eve of an expected special session of the Nevada Legislature to consider the measure.
The Nevada Policy Research Institute said the Metropolitan Police Department has mishandled its existing More Cops fund, a sales tax account created about a decade ago meant to be used only to hire new officers.
The Las Vegas-based think tank, which is known for being skeptical of government spending, questioned the department's transparency and even the necessity of this new tax proposal. Metro had more than $100 million in unused More Cops funds at the end of 2015, according to an account ledger NPRI obtained from county officials.
Metro Chief Financial Officer Rich Hoggan said the department, which serves the city of Las Vegas and unincorporated areas of the county, has used its More Cops funds as the law intended and has been recruiting aggressively. He didn't dispute the $100 million figure.
"We do have a considerable fund balance in our More Cops fund, but we're spending in a deficit," he said. "We knew we weren't going to hire 600 officers at once with this tax."
Sheriff Joe Lombardo lobbied the Southern Nevada Tourism Infrastructure Committee, in charge of deliberating the stadium and convention center deals, for additional funding to hire more officers. The committee unanimously voted in September to recommend a 0.1 percentage point sales tax increase.
If passed by the Legislature, the measure would go to the Clark County Commission for consideration.
Under the proposal, new tax revenue would be split into two tiers. The first tier would be based on the number of visitors in the tourist corridors — downtown Las Vegas and the Strip. The funds would go to Metro for use in those areas only. The remaining revenue would be split up based on population among Metro and the police departments in Boulder City, Mesquite, Henderson and North Las Vegas.
Hoggan has said that most of the estimated $31 million tax revenue would go to policing local communities. About $7 million would be earmarked for the tourist areas.
Altogether, the measure could fund an additional 265 officers across the valley, he said.
But NPRI said previous promises about how many cops will be hired were broken.
"The broad narrative is you have both Metro being less than completely transparent about how its funds have been used and less than par about keeping their own promises, both in terms of how they spend their money and the officers they promised," think tank policy analyst Daniel Honchariw said. "The reason why they aren't hiring more officers has nothing to do with lack of funds."
Lombardo declined to answer questions about More Cops taxes until after the special session.
This use of Clark County sales taxes dates back to 2004, when police said there was a shortage of officers as part of an advisory ballot question campaign. Voters approved the measure by 3 percentage points, sending it to the Legislature.
During the 2005 legislative session, Metro officials projected that the sales tax increase they were seeking would lead to the hiring of 1,278 new Metro cops by the end of 2015. Police scored a 0.25 percentage point sales tax increase, but Metro has since hired less than half the projected number of officers with the funds.
Honchariw said the department also misrepresented facts when it told legislators in 2005 that crime was going up and that the county's population was outgrowing the department's budget. Between 1995 and 2004, every crime but auto theft went down, he said.
Honchariw was also critical of the department's yearslong insistence that it needs two officers for every 1,000 residents. He said effective policing relies on several factors, not just that "arbitrary number."
In 2013, police successfully lobbied for another sales tax increase, citing rising crime rates and falling officer staffing levels.
The ensuing two-year debate centered on how high of a tax increase to pursue, if at all. In 2015, the county voted to implement a 0.05 percentage point sales tax increase.
Police began to receive revenue from that increase in January, and in April, the department asked for and later received an increase of more than $12 million for its budget. The new budget includes money for 38 officers from the general fund and 16 positions from the More Cops fund.
"It seems quite unnecessary for the general fund to absorb the associated costs of new officers when a sizable untapped balance remains in the More Cops fund," Honchariw said.
County Commission Chairman Steve Sisolak, who also sits on the tourism infrastructure committee, has said he doesn't expect too much of a fight over the new More Cops tax because there have been so many high-profile terrorism events in recent years.
Honchariw shrugged that off as rhetoric.
"Lombardo kind of provoked this narrative that terrorism is an issue and we need to beef up or we're sitting ducks," he said.
Contact Wesley Juhl at wjuhl@reviewjournal.com and 702-383-0391. Follow @WesJuhl on Twitter.
RELATED
More Cops tax to bulk up local police forces
Metro plan to put detectives on the streets raising concerns