Pregnant Lee's Discount Liquor manager to name son after cashier gunned down Monday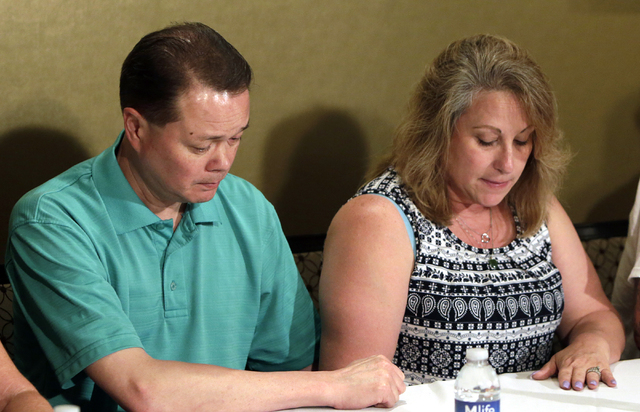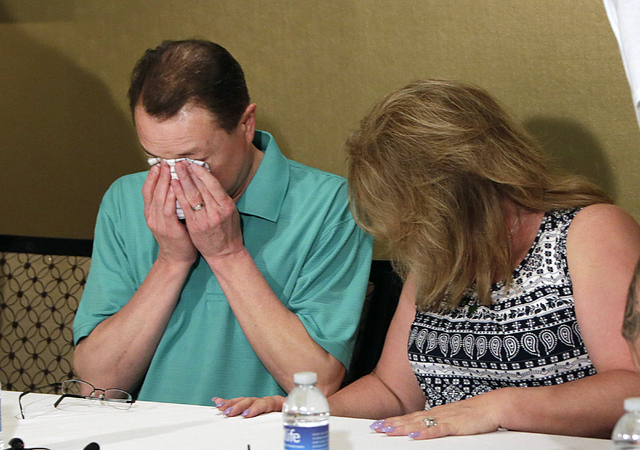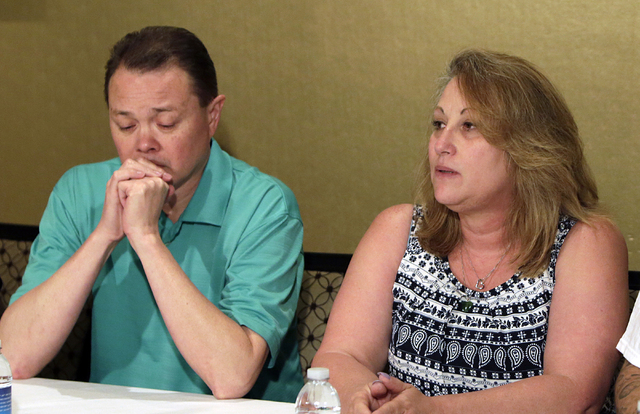 The pregnant manager that Lee's Discount Liquor cashier Matthew Christensen may have saved with his silence Monday night said she will name her unborn son after him.
Christensen, 24, died at University Medical Center hours after three armed black men in their 20s caught on tape at the 8785 W. Warm Springs Road store shot him several times about 9:40 p.m. Police said they demanded access to the southwest valley store's safe during the armed robbery — which Christensen couldn't open — and may have shot him in frustration.
Though Christensen didn't have access to the safe, Jamie Henderson, his pregnant manager in another part of the store, did.
Instead of outing her, he kept his hands up and his lips sealed, an action his mother called heroic Thursday afternoon.
"Matthew did what I would expect him to do," Theresa Christensen said. "I'm very proud and honored that my son protected her and her son."
She also pleaded with Henderson, the woman he may have saved: "Do not blame yourself."
The cashier's mother was joined by a handful of other family members Thursday, and together they thanked the community for their "tremendous amount of support and outcry," but also addressed the men responsible for Christensen's death.
"You shot somebody that's obviously a pillar to this community," his brother Reggie said. "I mean, he wasn't a politician or anybody important, but he touched a lot lives. I can tell by the amount of support we're getting from people we don't even know."
In her yearning for justice and closure, Christensen's mother urged the men to "please turn yourself in."
To anyone who knows the men, she said, "Please come forward."
Friends of Christensen's are invited to a memorial service Friday at 7:30 p.m. at the Luxor, within the hotel-casino's east tower galleria meeting rooms. It is closed to the public, but the family welcomed anyone who knew Christensen — whom his family described as funny, hardworking and "never angry" — to come.
A GoFundMe page set up by Lee's Discount Liquor to raise money for memorial expenses had raised more than $22,700 as of 7 p.m. Thursday, thanks partly to a $10,000 donation from the Lee family.
Christensen's death was the Metropolitan Police Department's 51st homicide this year.
Anyone with information about the robbers' identity and whereabouts can contact Metro at 702-828-3521 or homicide@lvmpd.com.
Contact Rachel Crosby at rcrosby@reviewjournal.com or 702-387-5290. Find @rachelacrosby on Twitter.