A deal saves a suspected armed robber from a 100-plus year sentence — PHOTOS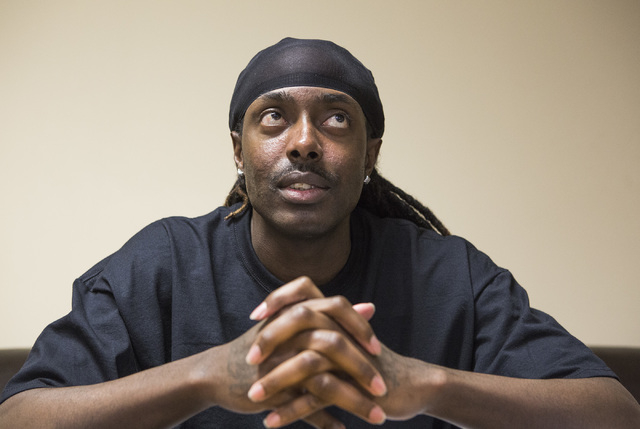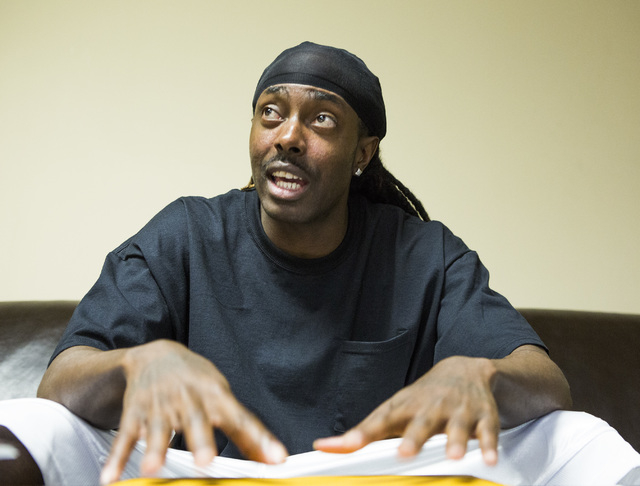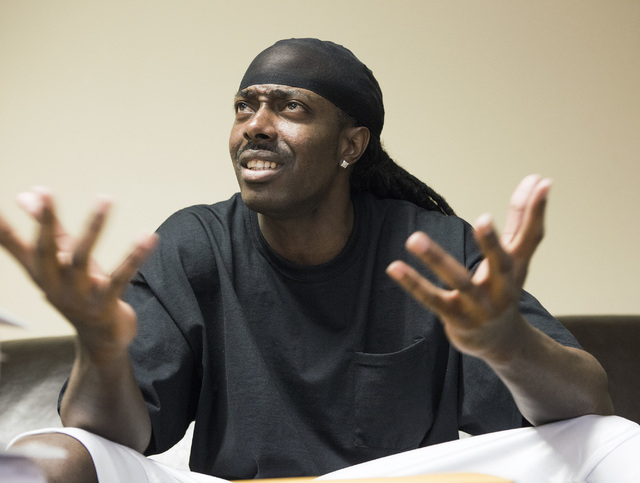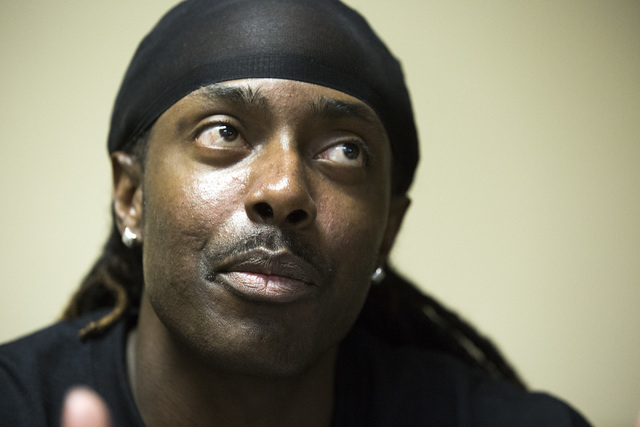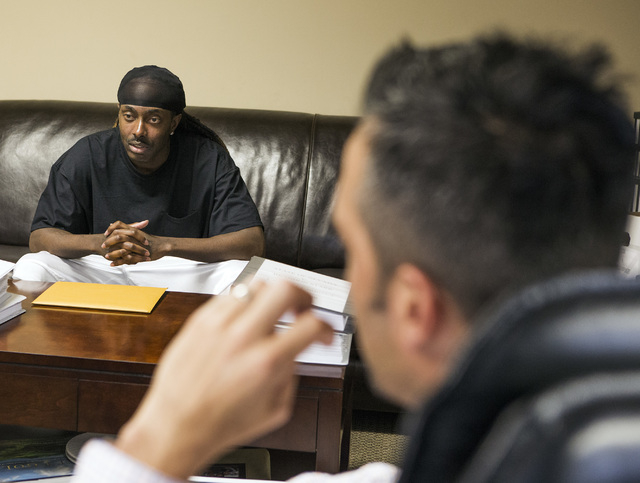 Brian Wright is a free man today after getting the deal of his life from the government.
Wright, 31, a felon, was facing more than 100 years in prison if convicted of stealing $1.1 million worth of jewelry in a string of armed robberies in Southern Nevada in 2014, defense lawyers said.
Prosecutors considered him the ringleader, and he was defending himself in court on conspiracy, robbery and weapons charges.
Wright and co-defendant Danielle Perreira were to stand trial April 25, but that didn't happen after U.S. District Judge Andrew Gordon ripped into federal prosecutors from the bench for waiting until that morning to turn over crucial witness and exhibit lists to the defendants.
Fearing their constitutional rights were being violated, Gordon delayed the trial until April 29 to give Wright and Perreira more time to prepare. He also ordered Assistant U.S. Attorneys Kimberly Frayn and Gregory Damm to pare down their case from five days to one.
Assistant U.S. Attorney Crane Pomerantz, a veteran of high-profile prosecutions, was brought in to make things right with Gordon.
Pomerantz apologized in court to the judge and later in court papers.
"The United States continues to regret its actions in not filing its witness list and exhibit list sooner, accepts all responsibility for its failure to do so and promises the court that this will not occur again," Pomerantz wrote on April 27.
In the meantime, prosecutors struck what seasoned defense lawyer Todd Leventhal described as a "phenomenal" plea agreement with Perreira, the alleged getaway driver in the jewelry store robberies.
Leventhal, who represents Perreira, estimated that she faced more than 60 years in prison and Wright more than 100 years under the federal sentencing guidelines because of weapons enhancements tied to the charges. Wright's standby attorney, Lance Maningo, agreed with those estimates.
The deal with Perreira dropped the more serious robbery and firearms charges against her and recommended a five-year term of probation in return for her guilty plea to a charge called misprision of felony, which involves a failure to report the criminal activity of others.
She admitted that she took steps to conceal the involvement of Wright and a third, separately charged defendant, Philbert Cole, in the 2014 robberies.
Cole, who pleaded guilty and cooperated with prosecutors, has a May 20 sentencing date before another judge. He never got a chance to testify against Wright.
Cole's plea agreement is sealed, but Leventhal said he understood that the defendant faces a stiff prison term, despite his cooperation. Cole's lawyer, Lisa Rasmussen, did not return phone calls.
As the April 29 trial deadline for Wright approached, prosecutors reduced their list of witnesses from 30 to 12 and said they would dismiss a gun possession charge against Wright to streamline their case further.
But by April 28, it became clear to prosecutors that they weren't going to be able to complete their case in one day. So they struck a plea deal with Wright.
He pleaded guilty to the gun possession charge, and prosecutors recommended a punishment of the two years he already had spent in custody while waiting to stand trial. As in Perreira's case, prosecutors agreed to dismiss the more serious charges against him, even though none of the $1.1 million in stolen jewelry has been recovered.
Gordon set Wright's sentencing for July 21 and ordered deputy U.S. marshals to free him immediately. Prosecutors did not oppose his release.
"This was a wake-up call," Wright said last week during an interview in Maningo's office. "A lot of what the government was doing wasn't proper conduct. This is what made me want to fight. I just stood my ground."
Wright maintained his innocence and accused Cole of carrying out the robberies.
"I just want to get this behind me and put this case in the rear-view mirror," Wright said, adding he hopes to leave Nevada for California.
U.S. Attorney Daniel Bogden said his office was still trying to understand what happened in Gordon's courtroom. He would not say whether possible missteps by prosecutors will lead to internal discipline or changes in the way the office turns over evidence to defendants.
"We are aware of Judge Gordon's concerns," Bogden said. "We have ordered transcripts from the court proceedings and are in the process of fully reviewing the matter to determine precisely what occurred."
He said he holds his prosecutors and staff "to the highest standards of professional conduct."
Contact Jeff German at jgerman@reviewjournal.com or 702-380-8135. Find @JGermanRJ on Twitter.