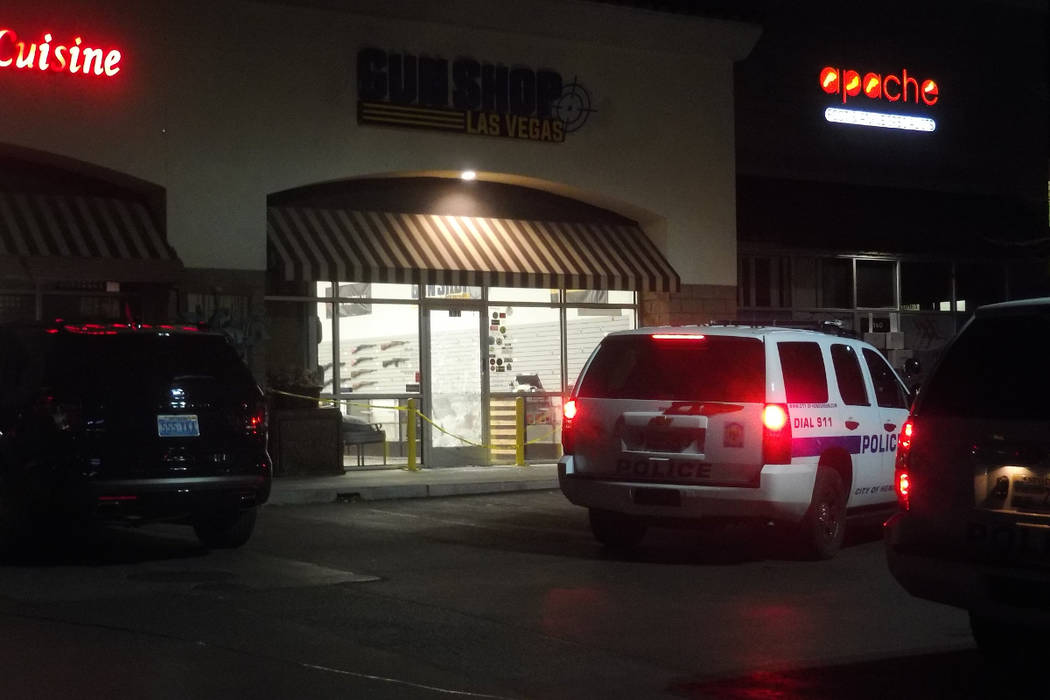 Henderson police are investigating after someone broke into a gun store early Wednesday morning.
Police responded about 4:15 a.m. to reports of a burglary in progress at Gun Shop Las Vegas, 2980 St. Rose Parkway, near Eastern Avenue, according to Henderson police spokesman Rod Peña.
The thief or thieves were gone by the time officers arrived and an "undisclosed amount of property" was stolen, Peña said.
At 7 a.m. Wednesday, police were still investigating at the scene. The glass on the store's front door was smashed and several long guns or rifles appeared to be missing from the wall.
Contact Max Michor at mmichor@reviewjournal.com. Follow @MaxMichor on Twitter.
2980 St. Rose Parkway, henderson, nv