Henderson police say they won't release name of guard who accidentally shot jewelry store clerk
January 24, 2017 - 6:35 pm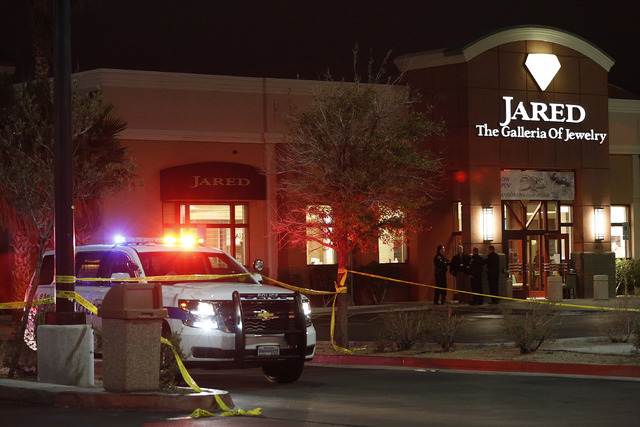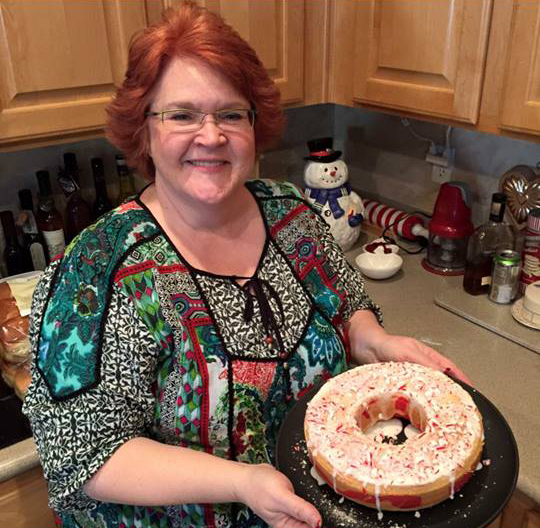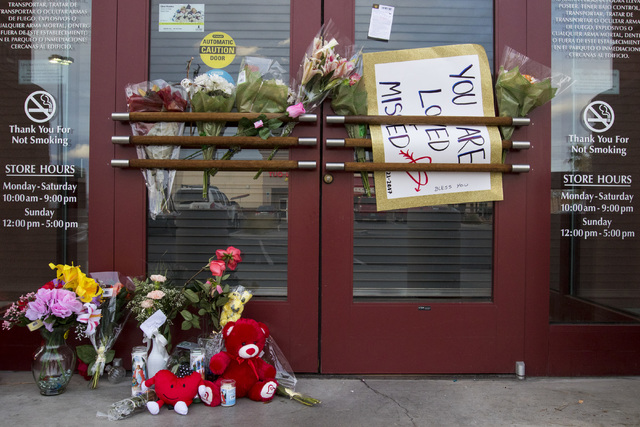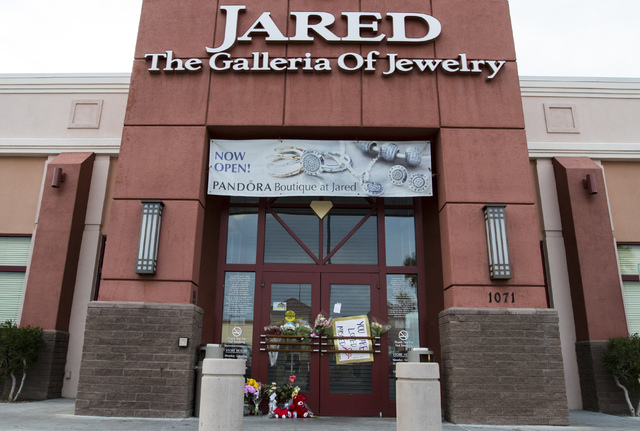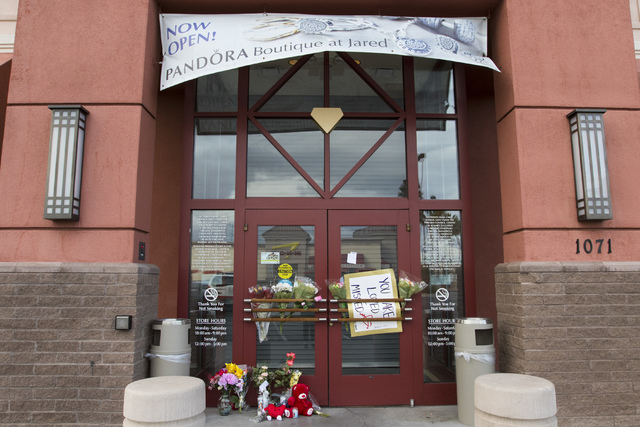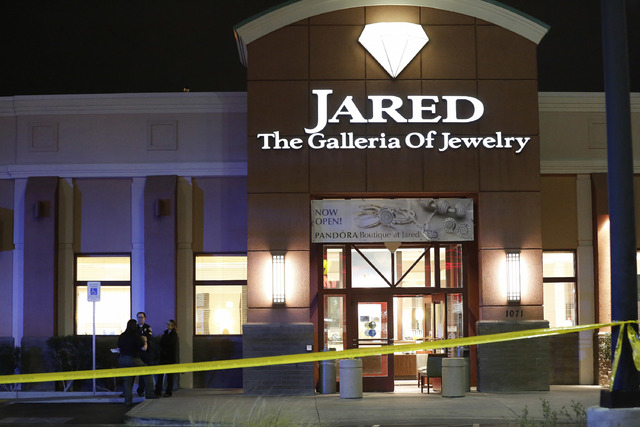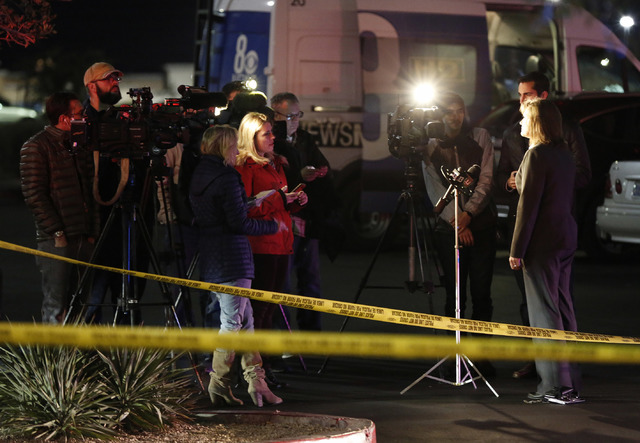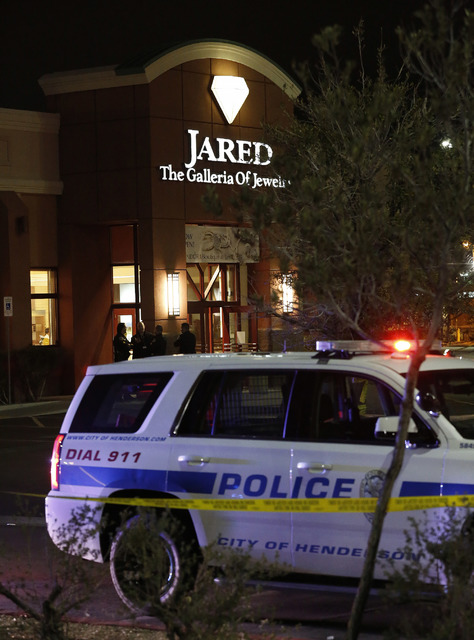 Henderson police will not release the name of the security guard who accidentally shot and killed a jewelry store employee Saturday during an attempted armed robbery, officials said.
"Releasing any information about the security guard is not going to help solve the crime," Scott Williams, a Henderson Police Department spokesman, said Tuesday.
Kimberlee Ann Kincaid-Hill, 57, who worked at Jared the Galleria of Jewelry, 1071 W Sunset Road, died after the guard's round missed the robbery suspect and struck her in the chest. The would-be robber ran away empty-handed.
Williams said the Police Department wanted to concentrate its energy on catching the suspect, who remains at large.
Kincaid-Hill's family expressed disbelief and anger online in the hours after her death.
The woman's sister, Karen Kincaid Bertie, wrote on her Facebook page: "What am I going to do without her? No one can imagine the pain!"
Brian Hill, listed as Kincaid-Hill's stepson on her Facebook page, also expressed grief.
"I love her so much that coward just ruined my life," he wrote on his own Facebook page. "I was proud to call Kim my mother."
Messages to Hill were not returned Tuesday.
Kevin Ingram, executive director for the Nevada Private Investigator's Licensing Board, said the guard, who was employed by Securitas, has been licensed in the state since 2007. He also said the man is up to date on all weapons training and has not received any disciplinary action from the state.
Calls and emails to Securitas have not been returned.
The state requires guards to undergo eight hours of training on safely handling and using a firearm. They must also have at least five hours of instruction at a gun range using the same caliber and type of weapon they will be using on the job.
Guards must pass a written test with a score of at least 75 percent to carry a gun. Certification is good for five years as long as the applicant qualifies for certification every six months.
Ingram said security companies are not required to report shooting incidents to the board, though most do as a courtesy. Because reporting is voluntary and not universal, the board lacks reliable statistics on security guard-involved shootings.
Ingram did not provide any further information because the board does not release identifying information about individuals involved in open investigations.
Contact Blake Apgar at bapgar@reviewjournal.com. Follow @blakeapgar on Twitter.