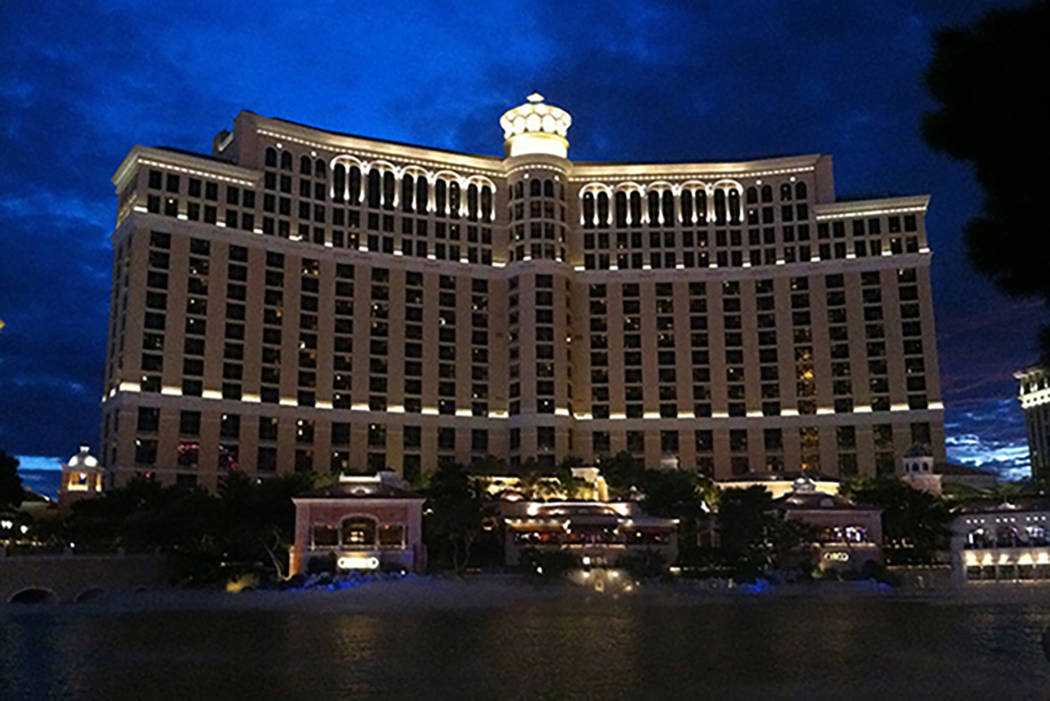 Las Vegas police are investigating a burglary to a retail store within the Bellagio early Saturday.
No one was injured when Metropolitan Police Department officers were called about 12:50 a.m. to Tesorini, a Rolex retailer, inside the Bellagio at 3600 Las Vegas Blvd. South, Metropolitan Police Department Lt. Michael Rodriguez said.
At least three people entered the Bellagio wearing "dark, nice suits" or tuxedos and animal masks, Metro Lt. Carlos Hank said. The burglars grabbed several items and then stripped out of their outfits as they fled.
"It is like a movie, it's just crazy," he said.
Police said initial 911 calls mentioned a possible "active shooter" because several people thought they heard gunshots.
Currently investigating burglary at @bellagio. Initial reports indicated there was an "active shooter" which was false. NO injuries.

— LVMPD (@LVMPD) March 25, 2017
Police initially believed shots were fired during the burglary due to reports from witnesses, Hank said, but after further investigation, they determined no shots had been fired.
What witnesses heard was the burglars breaking through the glass storefront and display cases with a large hammer, he said.
Police detained several people for questioning, according to Hank, and as of 7:40 a.m. detectives had not named or identified any of the burglars.
"We have some people going through the process," he said, "doing interviews and finding out where they were and what they were doing."
On social media platform Twitter, at least one person who identified as a witness said at least one burglar was wearing an animal mask and that the incident happened at a watch retailer, but police did not confirm the accounts as of 7:40 a.m. Several others on Twitter said they were evacuated from the area after the incident.
Literally just witnessed an armed robber in a pig mask at a Rolex store at the Bellagio & then his arrest #bellagio #vegas #rolex #robbery pic.twitter.com/m53T6bHS2z

— Kir (@Kir_kamil) March 25, 2017
#bellagio pic.twitter.com/dlniE3cCie

— Zuleyka Veronica (@Zuleyka_Alvarez) March 25, 2017
Rodriguez said portions of the resort were closed off to patrons early Saturday as police continued to investigate.
Crime scene at the bellagio tonight. Apparently no one harmed in robbery pic.twitter.com/95FzdpqV16

— Phil Strazzulla (@philstrazzulla) March 25, 2017
Police had finished searching the casino and parking garage just before 8 a.m.
As of 1:30 p.m., Tesorini is still closed and it is unknown when it will reopen, a store manager said.
Review-Journal reporter Max Michor contributed to this story. Contact Rachel Crosby at 702-387-5290 or rcrosby@reviewjournal.com. Follow @rachelacrosby
3600 Las Vegas Blvd. South, Las Vegas, NV