Las Vegas police looking for 3 who tried to rob Wal-Mart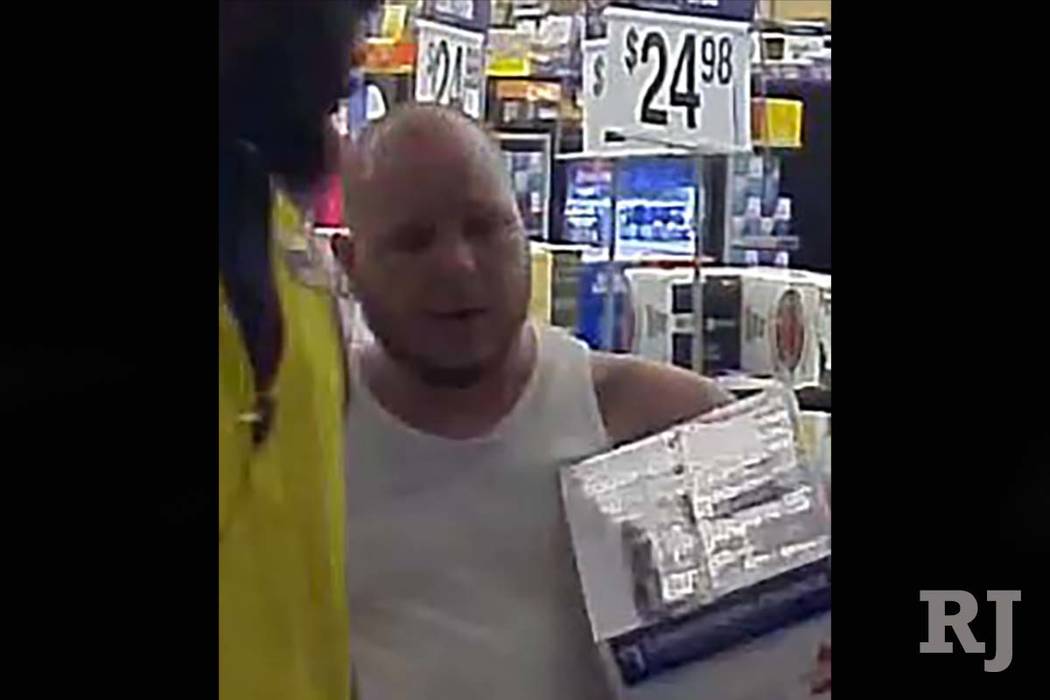 Las Vegas police need help finding three men who attempted to rob an east valley business last month.
Just before midnight on March 20, three men entered the Wal-Mart at 201 N. Nellis Blvd., police said. The men walked around the store and tried to walk out without paying for merchandise. When security approached the men, one drew a gun and they escaped, police said.
The three men were last seen in a red sedan, leaving the scene.
This is the same Wal-Mart where Jerad and Amanda Miller fled after killing two Metropolitan police officers — Igor Soldo, 31, and Alyn Beck, 41 — at a nearby CiCi's Pizza on June 8, 2014. After killing a store customer Joseph Wilcox, the couple were in a gunbattle with police inside the store. Jerad Miller was killed by police inside the store and Amanda Miller committed suicide.
Contact Max Michor at mmichor@reviewjournal.com or 702-383-0381. Follow @MaxMichor on Twitter.