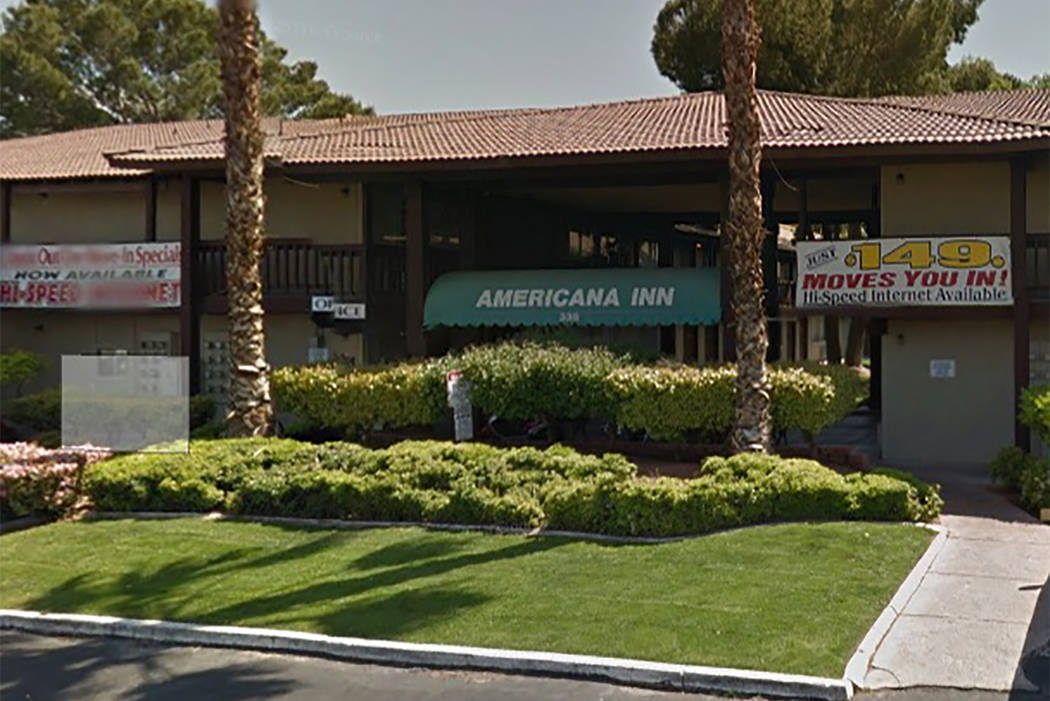 A stolen phone and inhaler led to an evacuation Thursday morning at a central valley apartment complex.
About 12:30 a.m. Thursday a woman walking on Harmon Avenue, near Paradise Road, saw a man and woman arguing, Metropolitan Police Lt. David Gordon said.
When she walked over and asked the woman if she was OK, the woman pulled her hair and took her cellphone and inhaler, he said.
The man and woman ran toward the Americana Apartments, 335 E. Harmon Ave. Gordon said. Shortly after the robbery, passersby reported seeing a man with a handgun running through the area.
Police set up a perimeter around the apartment complex, Gordon said, and residents were evacuated to the Alexis Park All Suite Resort at 375 E. Harmon Ave.
Police later determined there was no evidence linking the man to the robbery, and residents were allowed to return to their homes, he said. No one is in custody.
Contact Max Michor at mmichor@reviewjournal.com. Follow @MaxMichor on Twitter. h
335 E. Harmon Ave. Las Vegas, Nevada