Ex-Las Vegas high school theater teacher arrested on sex charge
September 10, 2018 - 12:24 pm
Updated September 10, 2018 - 6:21 pm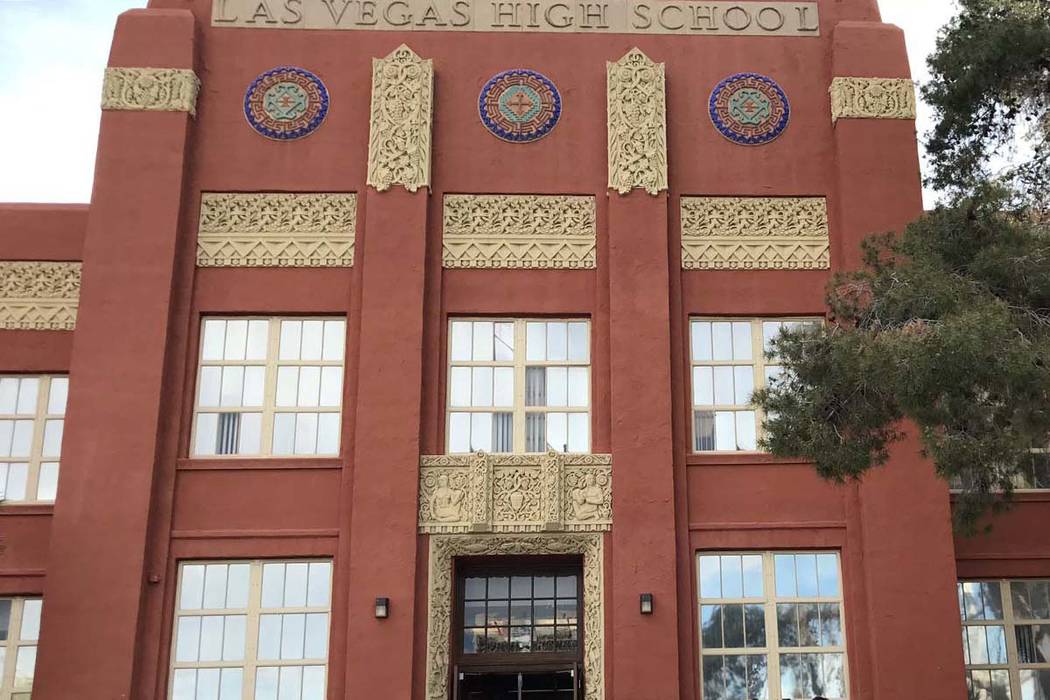 A former theater teacher at Las Vegas Academy of the Arts was arrested Sunday on a warrant that accuses him of engaging in sexual conduct with a student, authorities said.
John Robert Morris, 56, was charged Aug. 31 with committing a sex act with a student, according to Las Vegas Justice Court records. Morris had worked for the Clark County School District since 1990.
In January, a former Las Vegas Academy student now attending a university disclosed to a counselor there that she had been in a relationship with Morris from March to May 2017, school police Capt. Roberto Morales said Monday. The counselor then contacted the district.
Morris was assigned to home, and on Jan. 31, school police submitted a request for a warrant to the district attorney's office. The warrant was issued Wednesday.
Morris retired from the school district in May, Morales said.
A message from Scott Walker, the school's principal, said that the school did not have additional information to share but that any parents who were concerned or had questions should contact the school.
A biography for Morris on the Las Vegas Academy website states that he was a founding member of the school, which is renowned for its performing arts programs and opened in the fall of 1993. The school is housed in the historic Las Vegas High School downtown.
For at least seven years during his time there, Morris served as the director of the theater department. His page includes photos of him and students on trips to varying locations where they performed, including Florence, Italy.
As of Monday morning, Morris was not in jail.
In the 2016-17 school year, 13 employees were arrested on sexual misconduct charges, prompting new laws and changes in the district.
A Las Vegas Review-Journal investigative series found that sexual misconduct between employees and students was a system-wide crisis that had resulted in at least five lawsuits over a five-year period.
The district has since crafted a policy and regulation to address relations between students and staffers, and it has released new training videos for employees, parents and students.
The last time a district employee was arrested and accused of sexual misconduct with students was March, when authorities arrested a former cheerleading coach from Spring Valley High School.
Contact Meghin Delaney at 702-383-0281 or mdelaney@reviewjournal.com. Follow @MeghinDelaney on Twitter. Review-Journal staff write Blake Apgar contributed to this report.