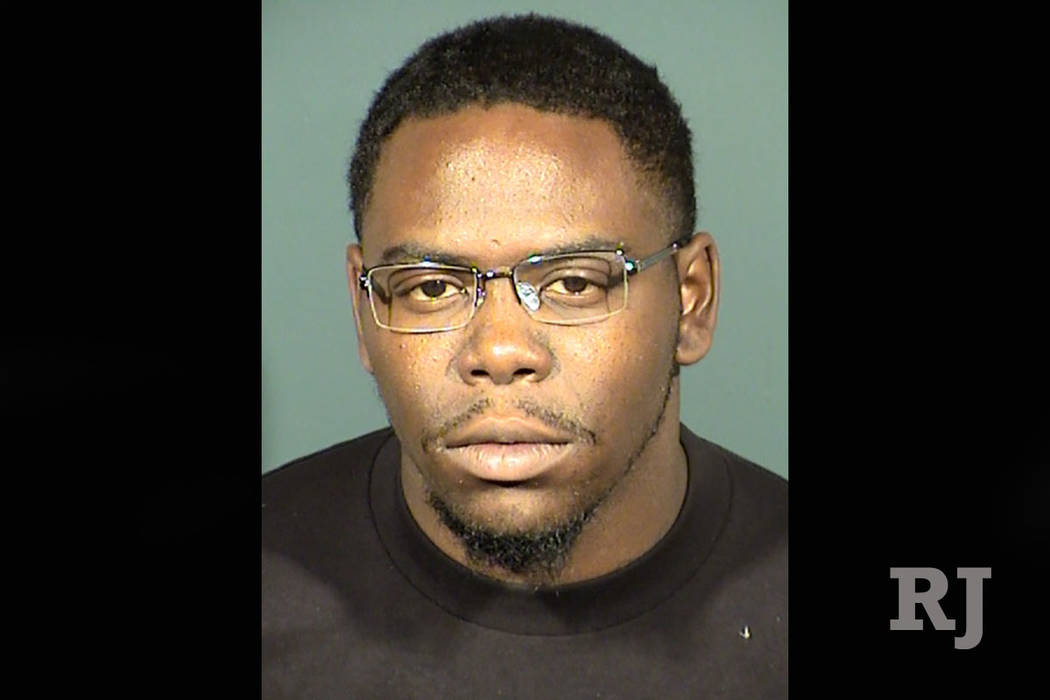 Drugs, sex and jealousy led to the March shooting death of Derrian Joshua Stephens in the east Las Vegas Valley, a Las Vegas police report shows.
Stephens' body was found the night of March 29, between two houses on the 4600 block of Van Buren Avenue, near East Owens Avenue and North Nellis Boulevard. He died on the scene of a gunshot wound to the neck.
Eric Joseph Flores, 27, was arrested Monday on one count of murder with a deadly weapon in connection with the crime.
Stephens spent the morning before he died having sex with his girlfriend while on methamphetamine, the report shows. But Stephens grew angry when Flores came by the house to talk to her, and she told police he hit her with a fire extinguisher and kicked her out.
The girlfriend, identified in the report as Nina Daniel, told police she went to Flores' house to get some men to accompany her while she retrieved her belongings from Stephens. The report says Flores and Stephens got into a fight in front of the home right before the man was shot.
Flores was taken into custody Monday after he was recognized in a shopping center. He told homicide detectives he had a sexual relationship with Daniel. He said he would need a guarantee that he would serve only 10 years in prison before he gave further details about that night and asked for a lawyer, the report shows.
Flores pleaded guilty to a charge of conspiracy to commit robbery in 2014, for which he was on probation as part of a mental health specialty court program.
Contact Wesley Juhl at wjuhl@reviewjournal.com and 702-383-0391. Follow @WesJuhl on Twitter.
4656 Van Buren Ave, Las Vegas, NV