1 dead, 1 wounded in North Las Vegas standoff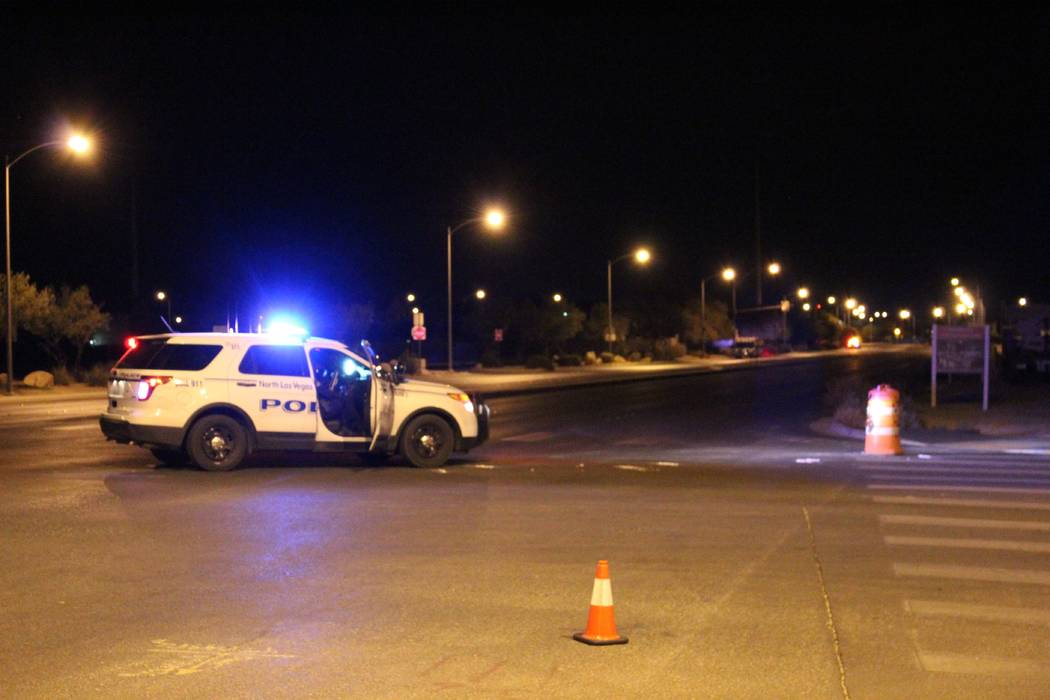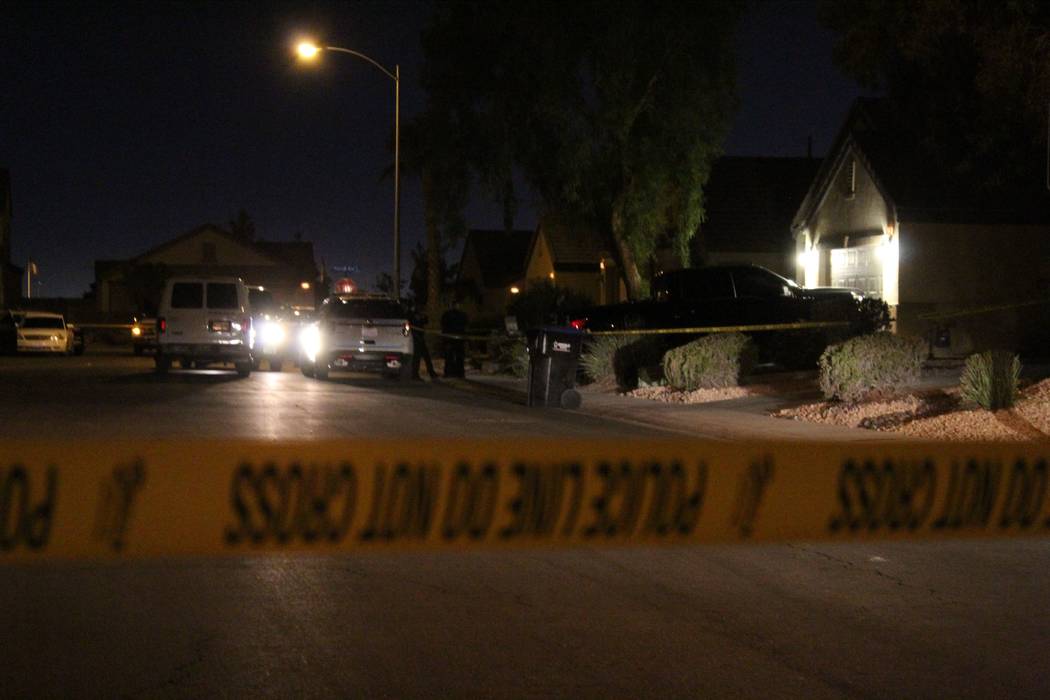 A man was found dead early Thursday morning after a domestic shooting led to a barricade inside a North Las Vegas home.
Police responded about 11 p.m. to reports of a shooting at a home on the 5600 block of Tropic Breeze Street, near Ann Road and Bruce Street, North Las Vegas police spokesman Aaron Patty said.
A woman was shot at the home during a domestic dispute, Patty said. She was hospitalized with serious injuries but is expected to survive.
Police believed that a man, the shooter, was barricaded inside the home, Patty said. SWAT responded and when they entered the home about 2 a.m., they found the man dead from an apparent self-inflicted gunshot wound.
Just before 2 a.m., a flashbang grenade went off in the neighborhood before police were heard ordering someone to leave the house. Police began breaking down the perimeter around the neighborhood about half an hour later.
Contact Max Michor at mmichor@reviewjournal.com or 702-383-0365. Follow @MaxMichor on Twitter.