14 more lawsuits filed over mass shooting in Las Vegas
November 15, 2017 - 5:59 pm
Updated November 15, 2017 - 9:31 pm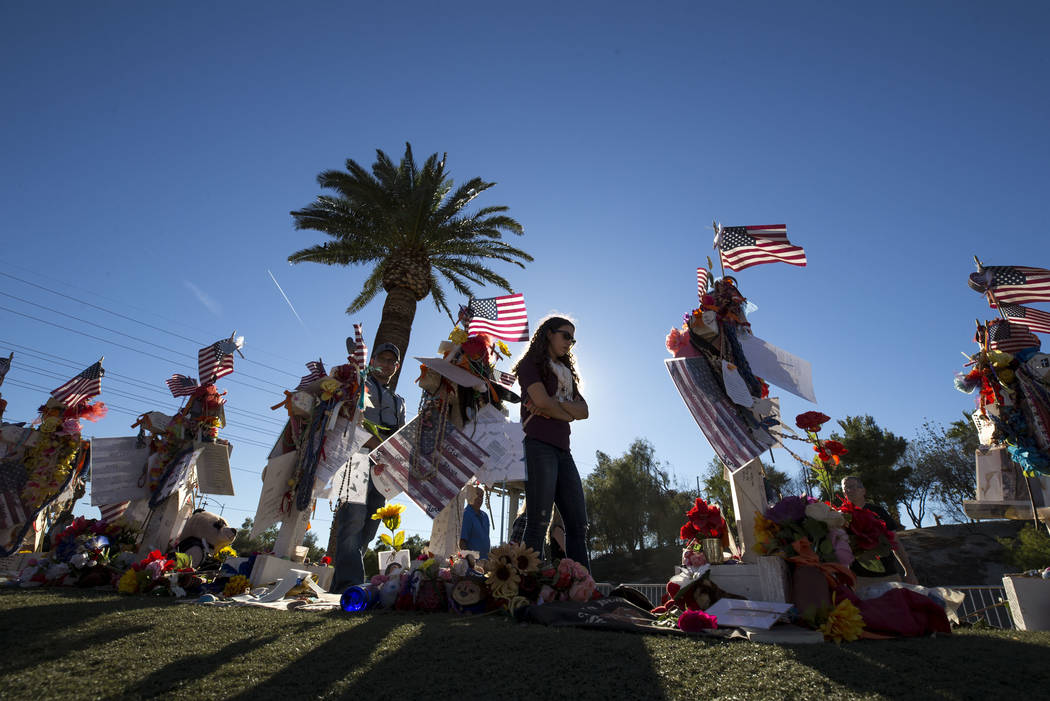 As the days go by, the Las Vegas shooting lawsuits are piling up.
According to complaints filed Wednesday in Clark County District Court, 14 more people are seeking damages from the Oct. 1 mass shooting, which left 58 concertgoers dead and more than 500 injured.
The hotel at which the gunman was situated, Mandalay Bay, and its operating company, MGM Resorts International, were named as defendants, as were the music festival's organizers and the manufacturer of bump stocks — devices the gunman legally obtained, then used to rapidly fire semiautomatic weapons into the crowd.
Las Vegas attorney Timothy Titolo said the newest people seeking damages are from Nevada, California and Illinois. Some were attending the Route 91 Harvest festival, and at least one was working the event, according to the complaints.
"Of these 14 cases, there's a couple who were shot and survived, a wrongful death, and a lot of other people who were hurt not by a gun, but by shrapnel or during the escape," Titolo said, adding that all experienced some degree of emotional trauma.
Titolo is representing the plaintiffs along with a Chicago-based law firm, which handled many of the lawsuits related to last year's mass shooting at the Pulse nightclub in Orlando, Florida.
The newest complaints argue Mandalay Bay failed to adequately staff its security department, failed to have active shooter response plans in place, and — within the last decade — failed to arrange a security survey to assess potential risks.
The gunman was also treated like "MGM's VIP guest," the complaints allege, citing at least one comped room and his use of a service elevator. The lawsuits also question why more security cameras were not on the 32nd floor, where the gunman was situated, and why the hotel had not installed gunshot detection devices in each room.
In reference to Live Nation Entertainment, the company that organized the country music festival, the complaints allege that the event did not have enough adequately marked exits, it was not adequately staffed and that organizers failed to properly train employees in case of emergency.
The lawsuit also alleges bump-stock manufacturer Slide Fire Solutions markets and sells its devices "without any reasonable measures or safeguards and which the killer used to such horrifying ends."
Two plaintiffs were reached by phone Wednesday but declined to comment.
In a statement to The Associated Press on Wednesday, MGM Resorts International called the shooting "a meticulously planned, evil … act" and added that it would respond to any allegations only through "the appropriate legal channels."
One of the Chicago lawyers, Antonio Romanucci, said more lawsuits are likely to be filed.
"We are talking to a number of people," he said. "If they meet the criteria, we will definitely move forward with them."
Contact Rachel Crosby at rcrosby@reviewjournal.com or 702-477-8301. Follow @rachelacrosby on Twitter.