Conference goers pitch in to help Las Vegas shooting survivors
Updated June 13, 2018 - 10:12 pm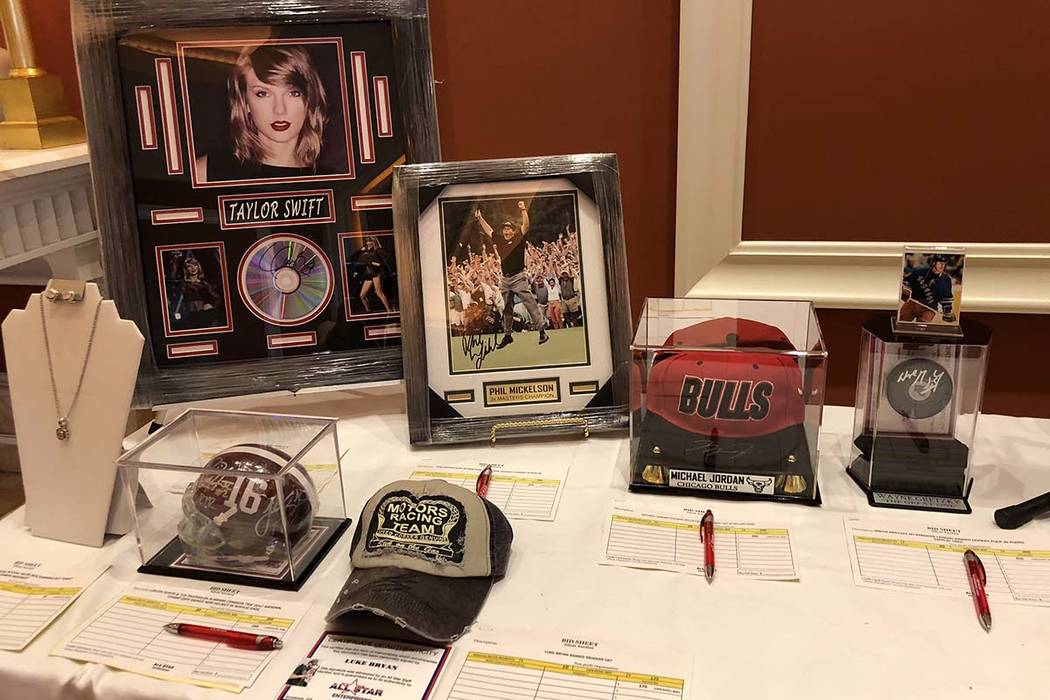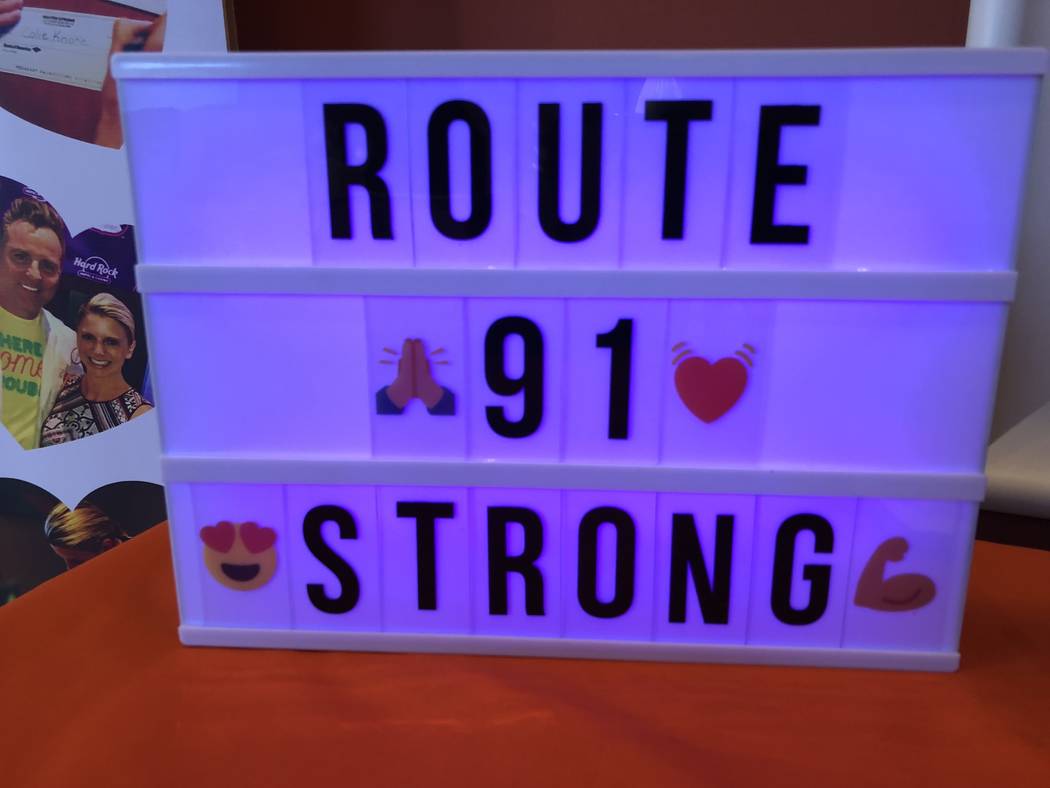 Support for survivors of the Oct. 1 shooting on the Strip isn't only a local concern.
The National Investor Relations Institute, based in Alexandria, Virginia, held a silent auction to benefit the Route 91 Strong nonprofit during its conference in Las Vegas on Monday and Tuesday. The conference, which drew 11,050 attendees from more than 20 countries, raised about $10,000, according to Gary LaBlanche, the NIRI's president and CEO.
"When the horrific shooting took place, we just felt compelled to find some way to give back to the industry," said LaBlanche, who's been planning the conference for a year. "I immediately thought, 'We got to do something to support the community.' "
During the auction, people bid on items that included jewelry, sports jerseys and memorabilia signed by Taylor Swift, Michael Jordan, Garth Brooks and other celebrities. There were about 250 items in total, said Iris Sherman, a representative of Route 91 Strong.
Lisa Fine, who helped start Route 91 Strong with Brian Claypool, said the nonprofit has raised close to $300,000 for survivors. After survivors are verified and vetting, the nonprofit sends them money for medical care and personal bills.
"It's sad to say that we even need to have a nonprofit for gun violence survivors, but we do," said Fine. "It's a ripple effect so deep that I don't think anybody realizes if we don't help all of these people, it's going to get so much worse."
Fine witnessed the Oct. 1 violence firsthand with Claypool, a stranger at the time who was sitting 11 seats away in the bleachers.
"We were in the stands that was the kill zone, and we watched it all happen thinking we were certain we were going to die," Fine said. "There was nothing we could do, and we didn't know when it was going to stop. It still actually doesn't feel real."
The nonprofit organizers have all been touched by gun violence in some way. Fine took video during the shooting and thought she would be next. Sherman survived multiple gunshots after driving through a crime scene in Washington, D.C. Samantha Arjune, an Oct. 1 survivor involved in Route 91 Strong, was shielded by her brother after being shot in the leg.
Doctors told Arjune she might lose her leg or be unable to walk for at least a year. But thanks to a metal plate and seven screws in her leg, Arjune is walking again. She hasn't returned to her job running a magazine company, but she now dedicates her time to Route 91 Strong.
"We're not going to give into the evil," she said.
Contact Katelyn Newberg at knewberg@reviewjournal.com or 702-383-0240. Follow @k_newberg on Twitter.
Other ways Route 91 Strong is raising money
Fine said the nonprofit is also raising money through the sales of a graphic novel anthology titled "Where We Live," which tells the story of survivors and first responders from the Oct. 1 shooting. The book made $109,000 in pre sales and is available on Amazon.
Fine also plans to ask for donations from every hotel in Vegas.
"I'm going to go with my team to every hotel in las vegas and im going to ask them to donate," she said. "We want to world to know that vegas cares."