Death of man in shooting with Las Vegas police ruled suicide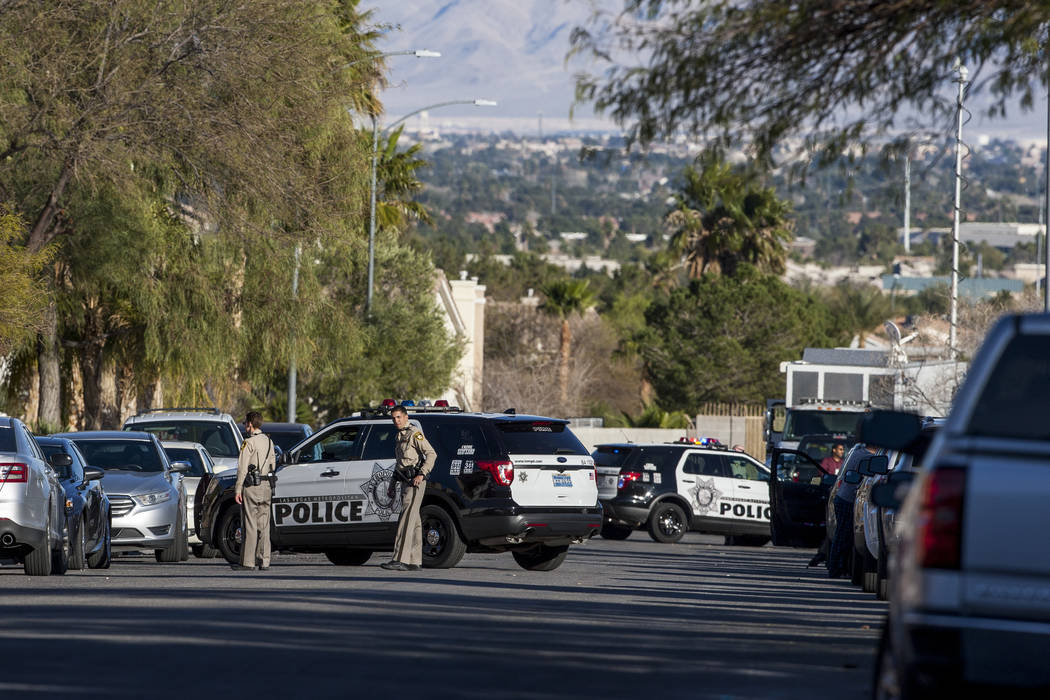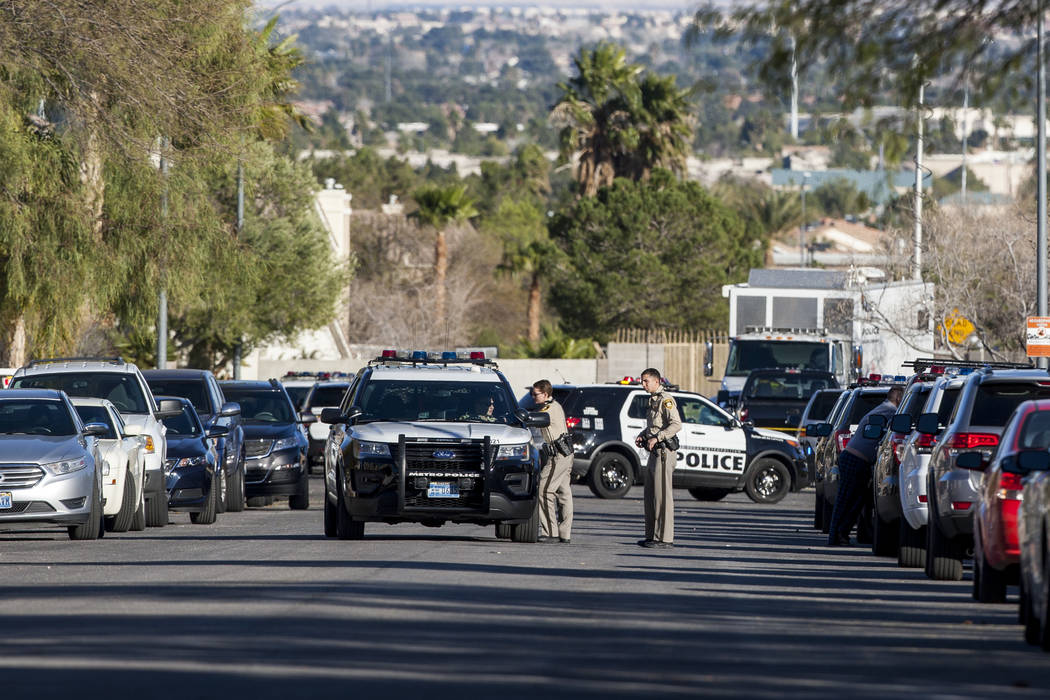 The death of a man whom authorities said shot himself after an officer shot at him has been ruled a suicide, according to the Clark County coroner's office.
Alan Keith Baker, 42, died of a gunshot wound to the head, according to the coroner's office.
Baker's family alerted police last Tuesday that he was armed with a gun and knives and that he had a history of mental illness and threatened to hurt himself. Baker came out of the the home at 3305 Lingo St. as his family spoke with officers.
Metropolitan Police Department officer Marcus Martin fired two rounds at Baker after he man pointed a revolver at officers, police said. It was unclear if either of the rounds struck Baker, police said Thursday.
Baker then walked out of sight and shot himself in the head, police said. He died two days later.
Contact Blake Apgar at bapgar@reviewjournal.com or 702-387-5298. Follow @blakeapgar on Twitter.