Doors open Friday for museum's Las Vegas shooting exhibit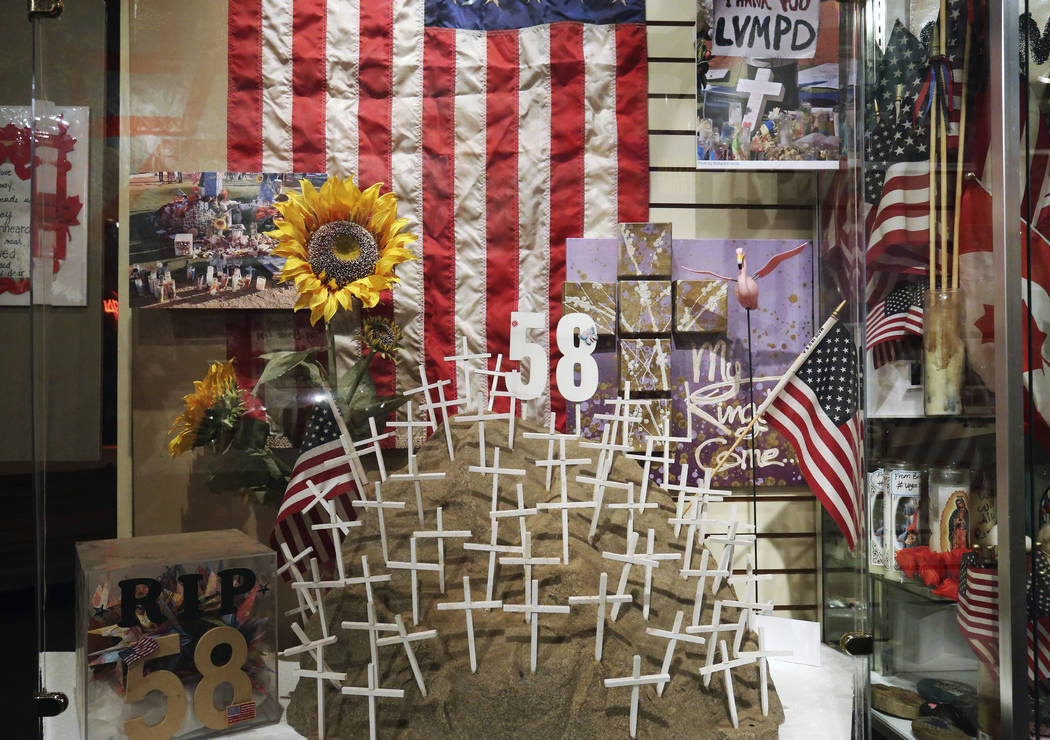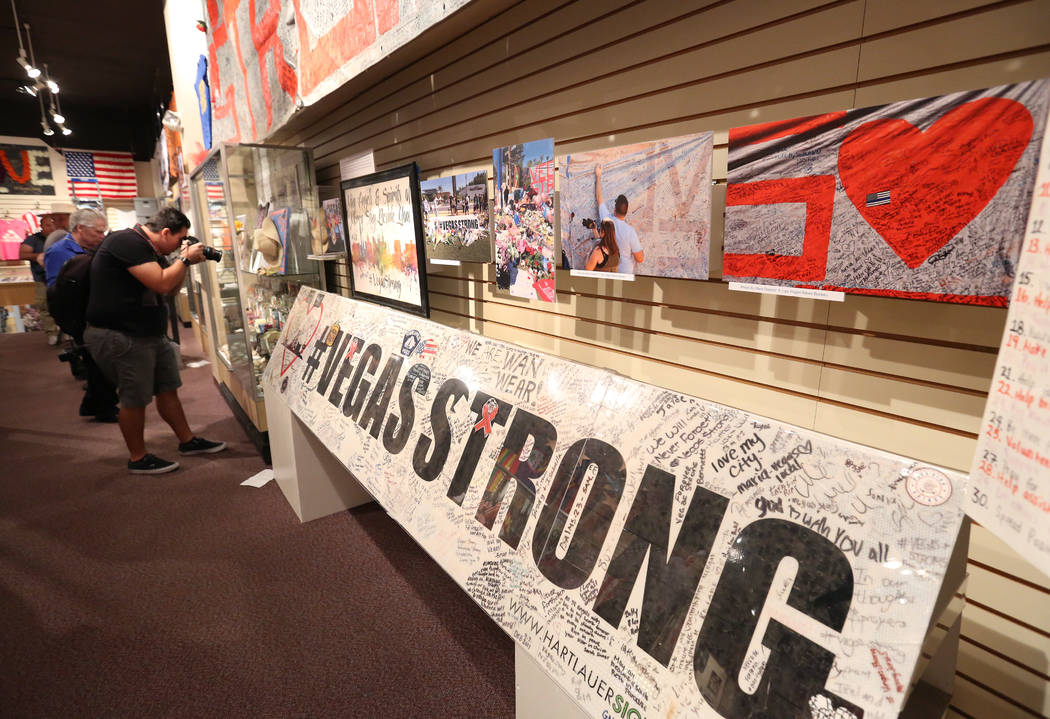 How do you get over something you can't understand? It's a question written on the side of a candle now on display at the Clark County Museum and authored by a survivor of the Oct. 1 shooting. It sits alongside about 1,000 other items placed at and later collected from the many makeshift memorials that formed after the Las Vegas attack, which left 58 concertgoers dead.
The exhibit, called "How We Mourned: Selected Artifacts from the October 1 Memorials," opens to the public Friday. It will remain on display until the end of February.
"We are mourning differently today than we did in the past," Mark Hall-Patton, county museum administrator, said at a preview of the exhibit Monday.
For example, no mass memorials like the ones Las Vegas saw after Oct. 1 were created after the deadly MGM Grand hotel fire in 1980, Hall-Patton said.
He hopes that visitors will have time to absorb the emotionally heavy display and leave with a better understanding of just how many people "came together and said, 'I'm sorry.'"
"This was something that was an international effort," Hall-Patton said.
On display, patrons can expect to see several banners covered in handwritten notes, prayers and signatures.
In glass cases, there are also cowboy hats, a few printed with the words "Vegas Strong," and several pairs of cowboy boots, some with fake flowers resting inside them.
Even alcohol was used to express grief. On one shelf sits a bottle of Seagram's 7 whiskey on which someone wrote "58 Angels" and "Love wins."
The Clark County museum is at 1830 S. Boulder Highway in Henderson. It is open from 9 a.m. to 4:30 p.m. seven days a week. Admission is $2 for adults, $1 for children and $1 for anyone 55 or older.
Contact Rachel Crosby at rcrosby@reviewjournal.com or 702-477-3801. Follow @rachelacrosby.