Family, friends make hillside memorial for Las Vegas shooting victim
October 21, 2017 - 7:37 pm
Updated October 22, 2017 - 2:10 am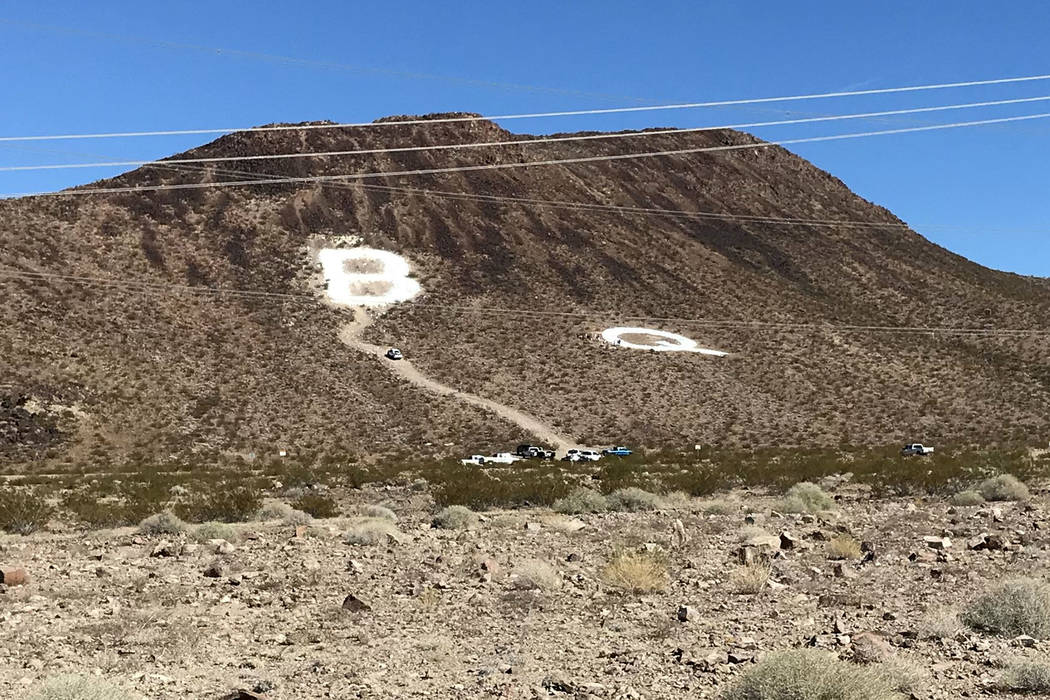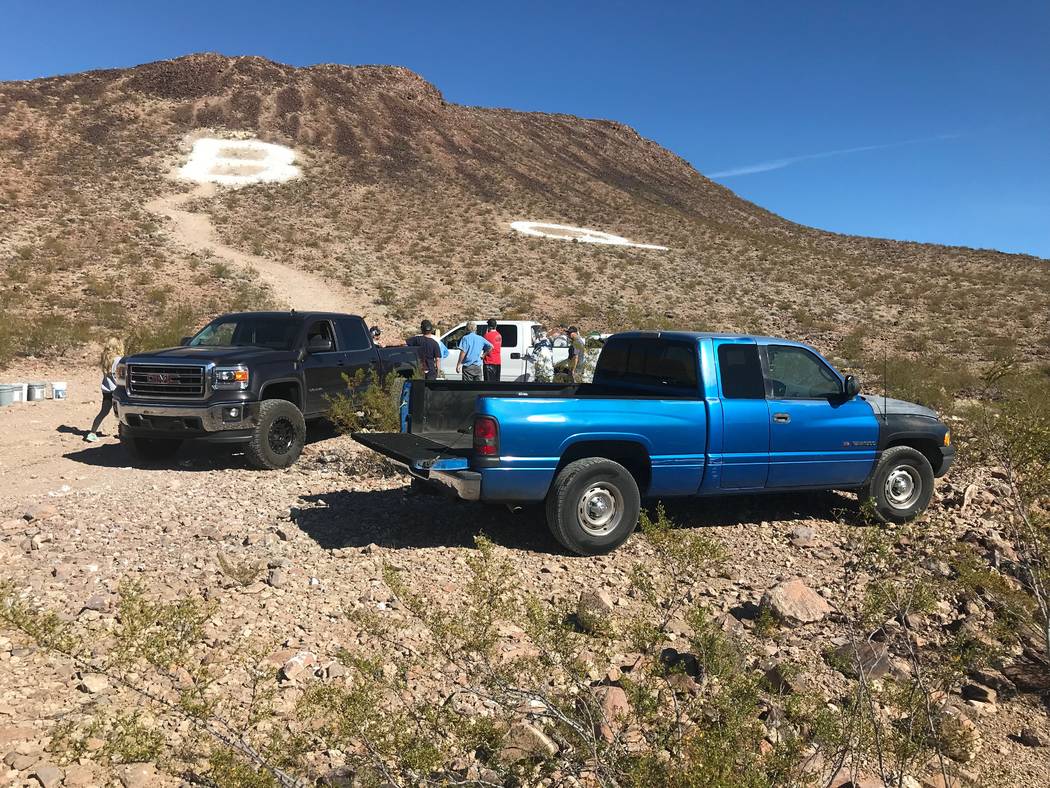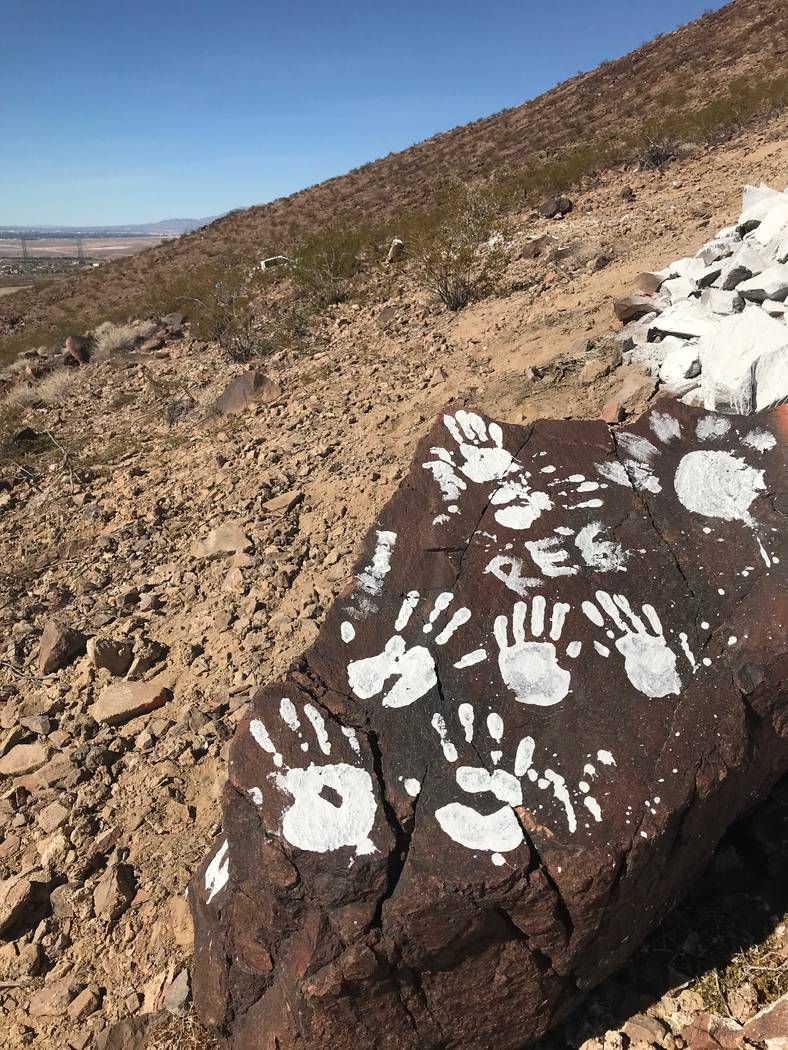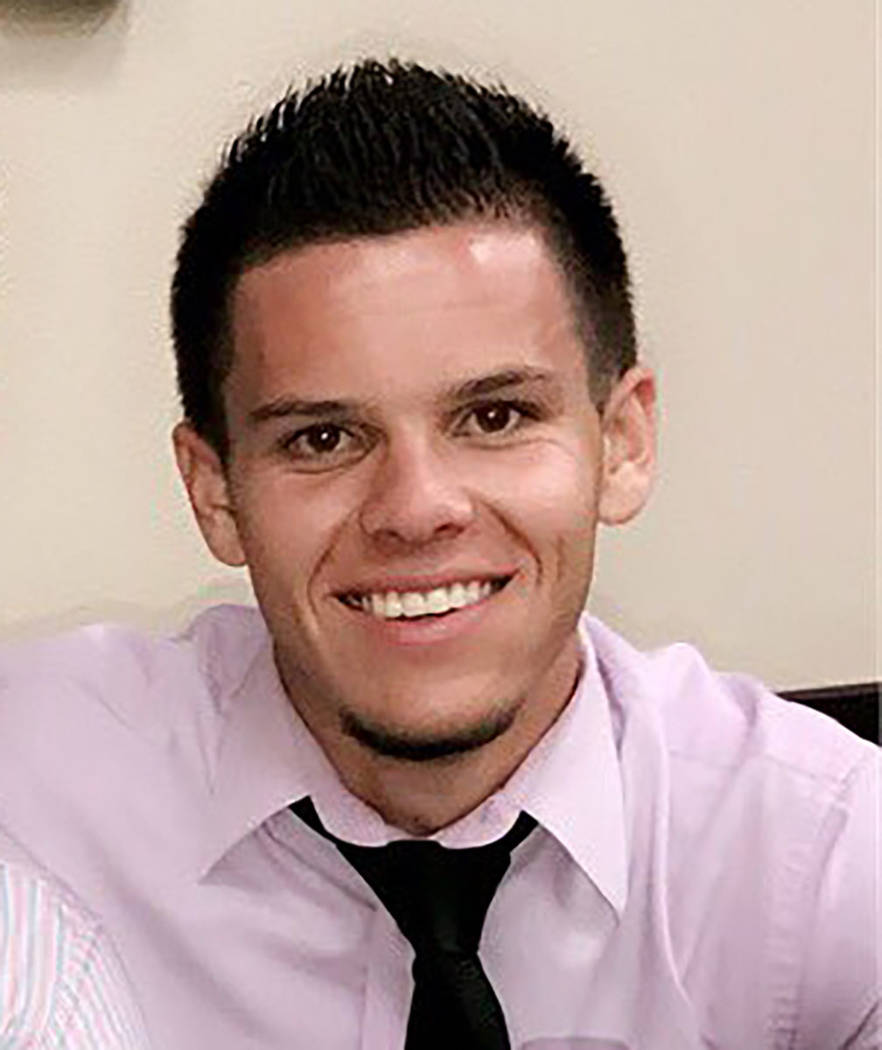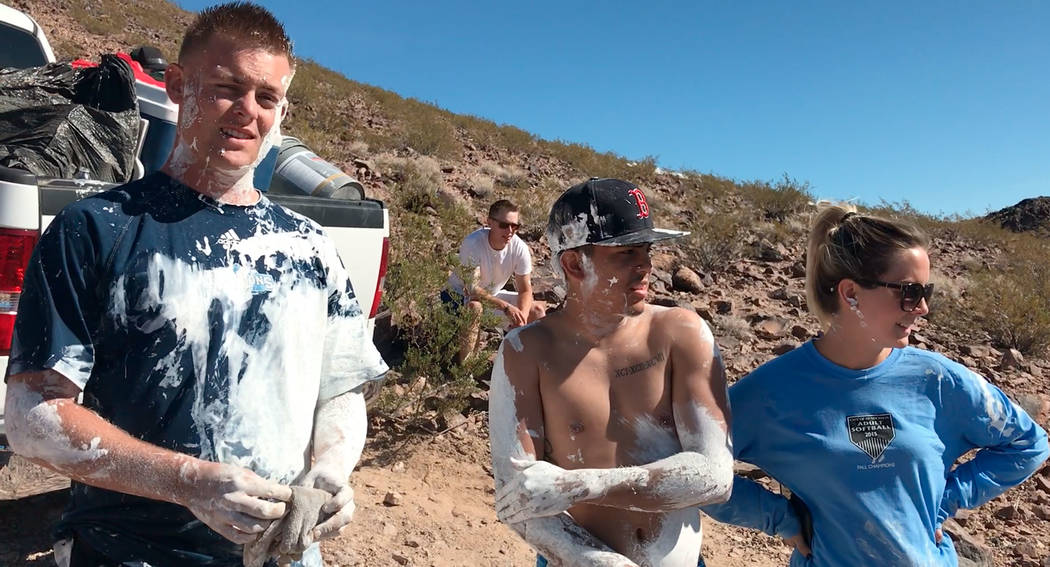 Friends and family worked through the day Saturday in the hills behind Racetrack Road in Henderson creating a memorial for Route 91 Harvest festival shooting victim Quinton Robbins.
Coaches, Basic High School basketball players, close friends and Robbins' father and grandfather were at the site to paint a "Q" in Robbins' honor near the familiar "B" for Basic. The project was finished by about 2 p.m.
As many as 30 people were on hand at one point as the "Q" came together.
Robbins, 20, a Henderson resident, was the second-youngest person killed in the Oct. 1 mass shooting. He was an assistant basketball coach at Basic, where he had played basketball and golf and graduated in 2015. He studied biochemistry at the University of Nevada, Las Vegas.
James DiNicola, a recreation services supervisor for the city of Henderson, told the Las Vegas Review-Journal earlier this month that Robbins, whom he supervised, was promoted twice during his time working for the city. As a lead recreational assistant, Robbins oversaw adult sports leagues, DiNicola said.
"Not only was that a job, it was also part of his passion," DiNicola said.
Robbins also played in an adult basketball league and managed his flag football and softball teams, DiNicola said.
"He was friends with everybody," DiNicola said. "Not just a co-worker, but a friend."
Robbins, fellow Basic grad Cameron Robinson and police officer and youth football coach Charleston Hartfield, also killed in the shooting, were honored with a moment of silence at Basic's Oct. 6 home football game against Coronado.
And on Oct. 8, the Los Angeles Lakers had a moment of silence for Robbins and the other shooting victims before their exhibition game with the Sacramento Kings at T-Mobile Arena in Las Vegas.
The Los Angeles Times reported that the Lakers gave Robbins' family complimentary floor seats for the game, upgrading their upper-level seats. The Times said Lakers owner Jeannie Buss and President of Basketball Operations Magic Johnson visited with the family during the game's first timeout.
Contact Greg Haas at ghaas@reviewjournal.com Follow @RJgreg09 on Twitter. Contact Matthew Crowley at mcrowley@reviewjournal.com. Follow @copyjockey on Twitter.