Firm to review jet fuel tanks after Las Vegas shooting
October 31, 2017 - 6:02 pm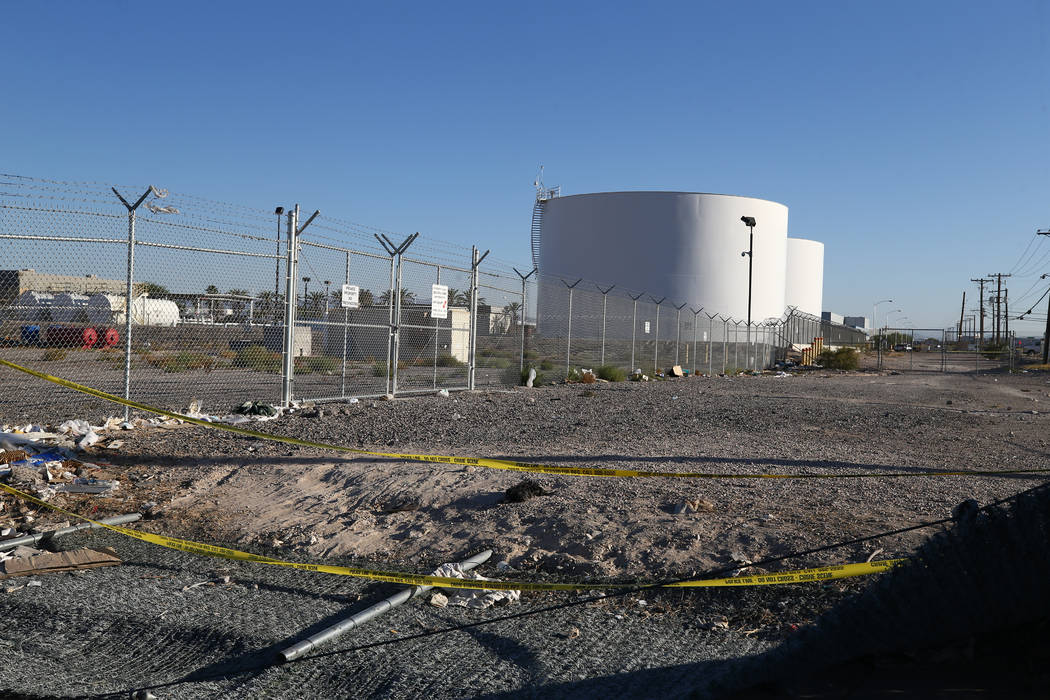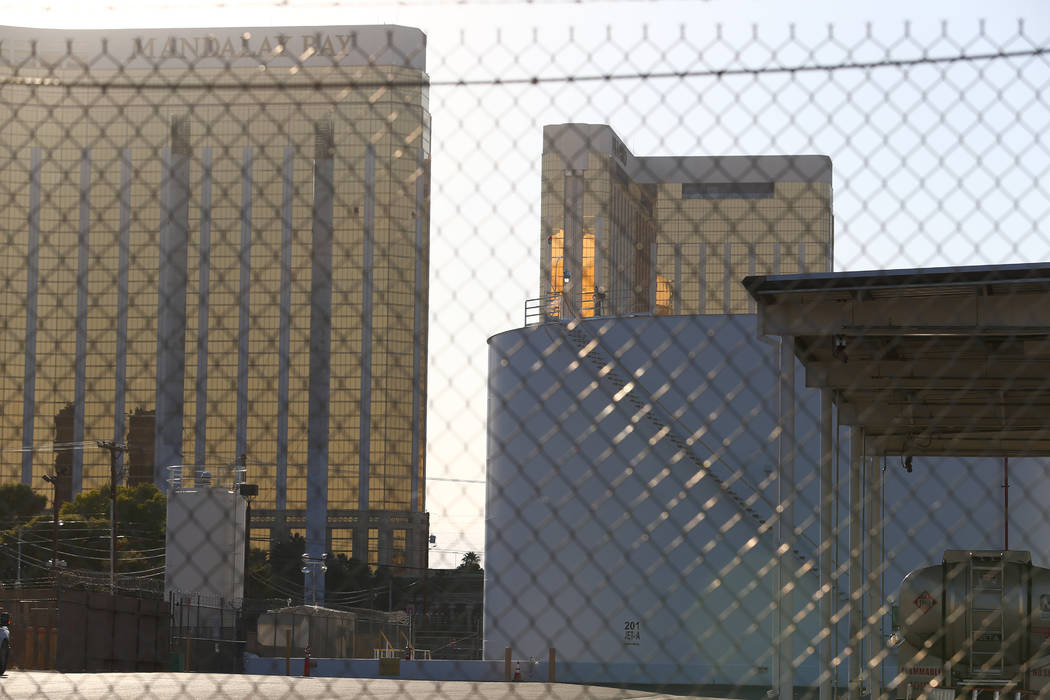 A leading aviation consultant has been hired to review the safety of McCarran International Airport's fuel system after one of its jet fuel tanks was struck by rifle fire during the deadly mass shooting on the Strip.
The Florida-based firm, Armbrust Aviation Group, is being paid $48,000 to protect the fuel system and make any improvements, if needed, according to the contract obtained by the Las Vegas Review-Journal on Tuesday.
The goal is to determine whether the tanks are vulnerable to harm from outside sources, the contract says.
Armbrust Aviation, which is run by worldwide jet fuel expert John Armbrust, will provide a final report of its findings to airport officials by Dec. 11.
The Review-Journal first reported that the Mandalay Bay shooter had fired at two giant fuel tanks from his 32nd-floor room on Oct. 1, penetrating one of the tanks but causing no fire or explosion. Experts said it is virtually impossible for rifle fire to ignite jet fuel.
Those tanks, which are near the concert site that came under attack, sit on 3.7 acres of airport property and are part of a fuel system run by a private company, airport spokesman Chris Jones said.
An additional eight tanks, which sit on 9.5 acres of airport property west of Paradise Road and Terminal 1, also will be reviewed by Armbrust Aviation Group, Jones said.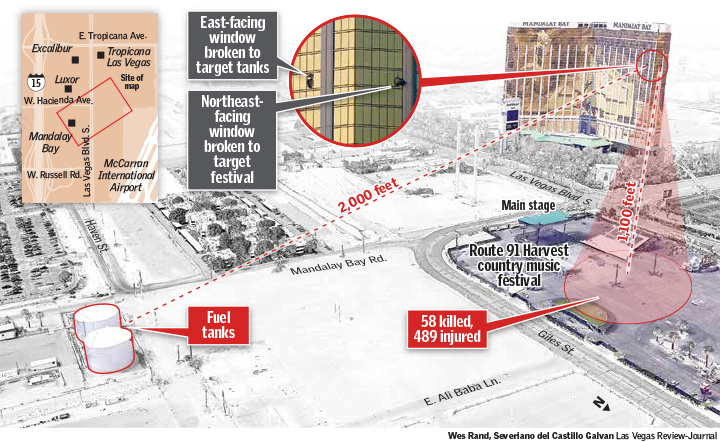 "I can say the Department of Aviation continues to affirm the fuel systems at McCarran are fully compliant with national safety standards, and airport management looks forward to reviewing the results of Mr. Armbrust and his team's work, once it's completed," Jones said.
The report will include comparisons of McCarran's fuel system with those of other national and international airports and will determine whether tanks close to "traffic and city centers," like the one struck by gunfire near Mandalay Bay, require additional safeguards, the contract says.
Airport officials do not expect a disruption of service during the review.
Clark County Sheriff Joe Lombardo told the Review-Journal last month that the tanks "need another layer of protection" in the wake of the Oct. 1 mass shooting across the street from Mandalay Bay.
Two bullet holes on what is known as Tank 202, along with black powder burns and markings from investigators, were still visible last week near the top of the tank, which airport officials said was partially filled at the time of the shooting. Only one bullet made its way inside the tank, officials said.
Lombardo said the gunman may have tried to create an explosion or diversion by firing at the tanks before he sprayed the crowd of 22,000 at the Route 91 Harvest music festival. Fifty-eight people were killed and more than 500 were injured, and the shooter later killed himself.
Contact Jeff German at jgerman@reviewjournal.com or 702-380-4564. Follow @JGermanRJ on Twitter.