Harry Reid grieves with Las Vegas, but isn't ready to talk guns yet
October 13, 2017 - 5:28 pm
Updated October 13, 2017 - 9:07 pm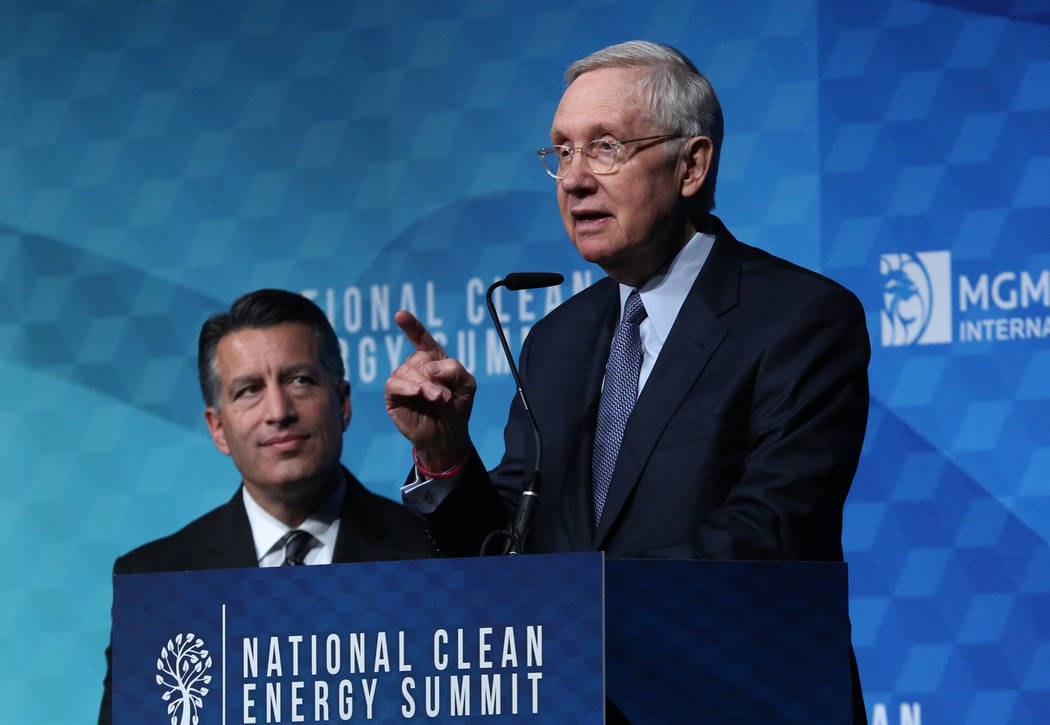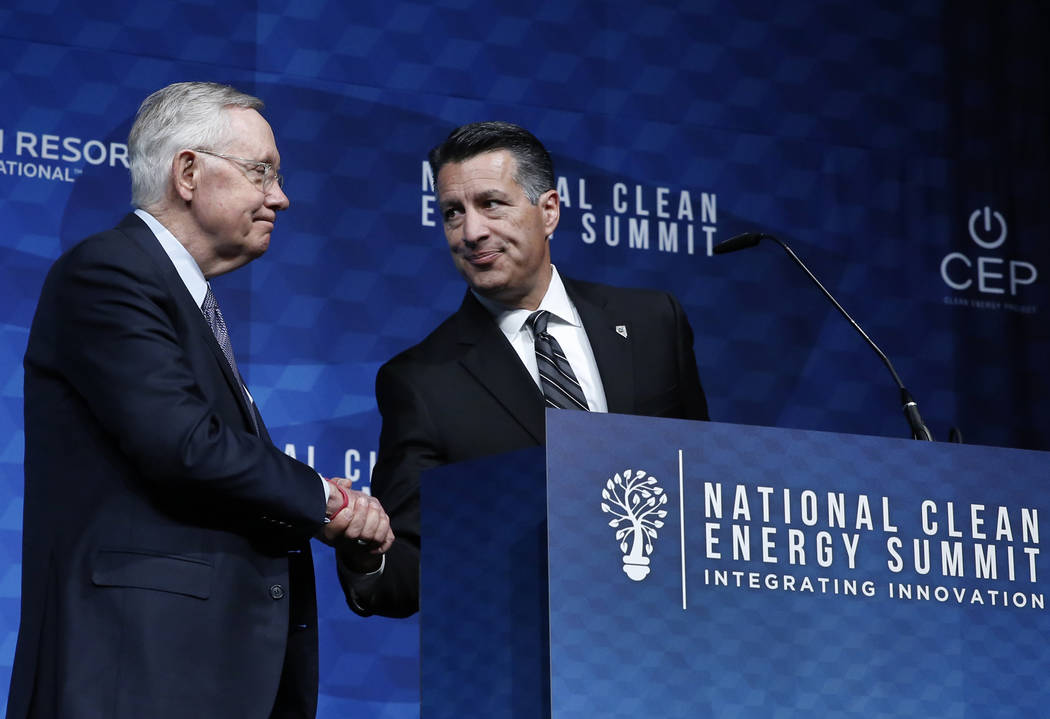 Twelve days after the Oct. 1 mass shooting on the Strip, former U.S. Sen. Harry Reid said it would be "untoward" of him to talk about gun control, but he hinted that he might have something to say on the subject soon.
In an interview with the Review-Journal at Friday's National Clean Energy Summit at Bellagio, Reid said he was at home when he got a phone call telling him about the attack on the Strip.
He said he admires whoever came up with the slogan Vegas Strong.
"We really are," he said. "We're recovering, and I think we'll recover totally, but we have to get past the grieving stage first. It's the worst shooting in the history of our country, and it's something you can't help but to grieve every day for the families, their friends, the employees of the Mandalay Bay, and for our city and for our state.
But beyond that, I think it would be untoward for me to comment more, other than to say … that for all my congressional service I have been concerned about the deaths caused by these guns, and so my positions on any things I have worked on have not changed."
Contact Henry Brean at hbrean@reviewjournal.com or 702-383-0350. Follow @RefriedBrean on Twitter.