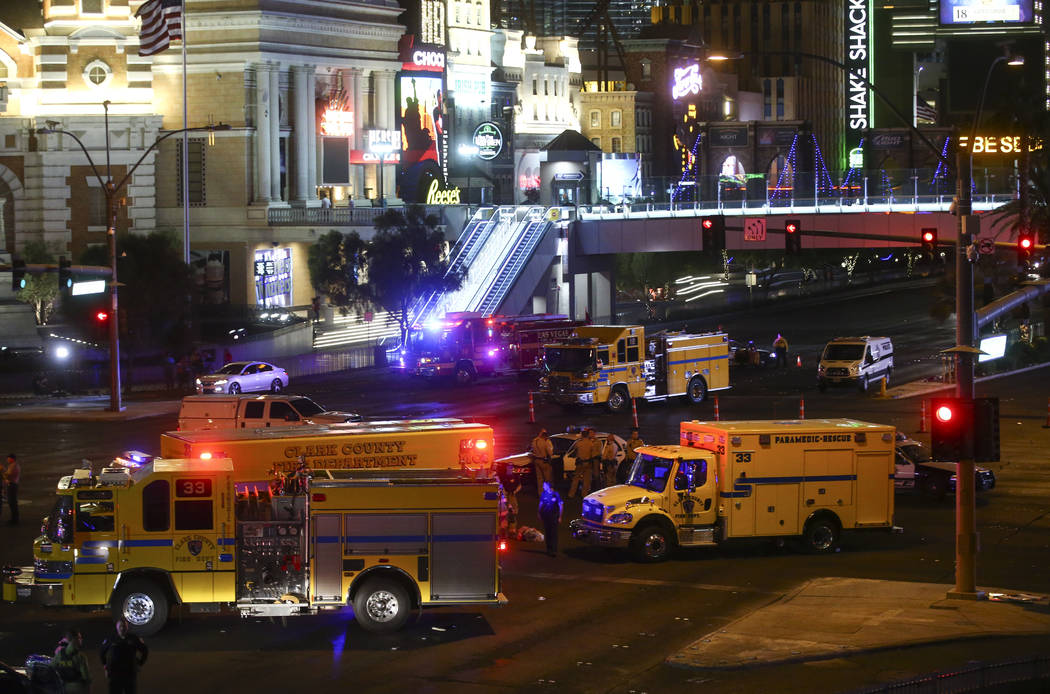 WASHINGTON — The state of Nevada was urged to immediately apply for funds tucked into the $1.3 trillion spending bill for law enforcement costs incurred in the Las Vegas Strip mass shooting and subsequent investigation.
The spending bill was passed by Congress last week and signed into law by President Donald Trump last week. The legislation includes $16 million for emergency law enforcement assistance.
Sen. Dean Heller, R-Nev., in a March 23 letter to Gov. Brian Sandoval, urged the state to immediately apply for assistance grant funding to help cover $2.8 million in law enforcement costs from the Oct. 1 shooting that left 58 dead and hundreds wounded.
A spokeswoman for Sandoval said staff is working on an application for the funding.
The grants will be administered by the Justice Department. Nevada received $1 million from the Justice Department immediately following the shooting.
Contact Gary Martin at gmartin@reviewjournal.com or 202-662-7390. Follow @garymartindc on Twitter.