Las Vegas musician recounts leading group to safety during shooting
October 13, 2017 - 8:49 pm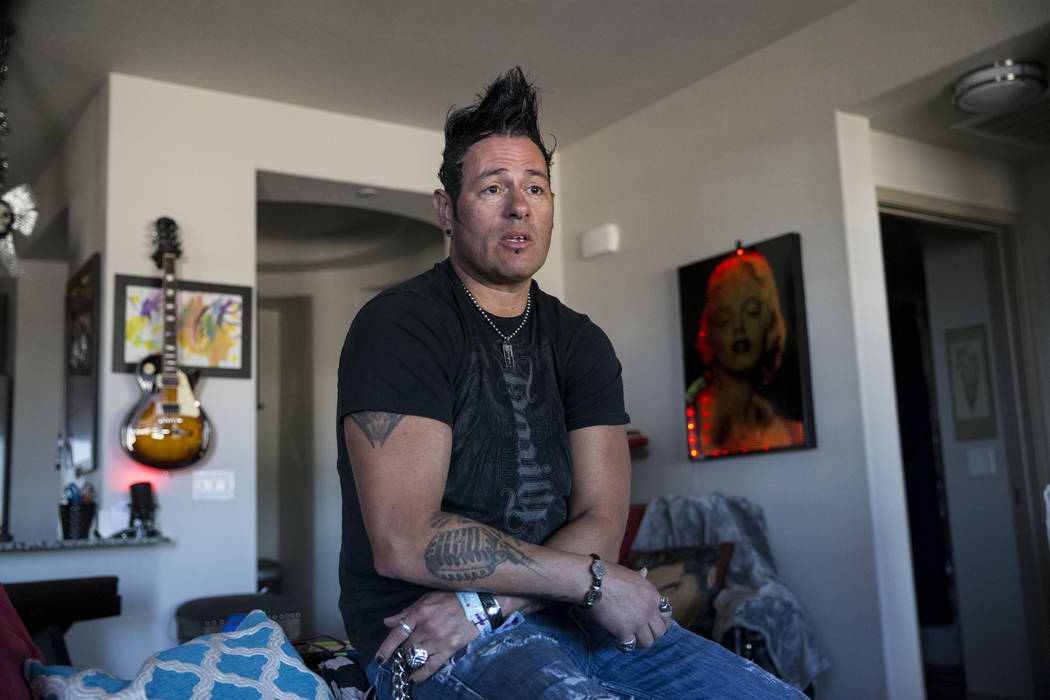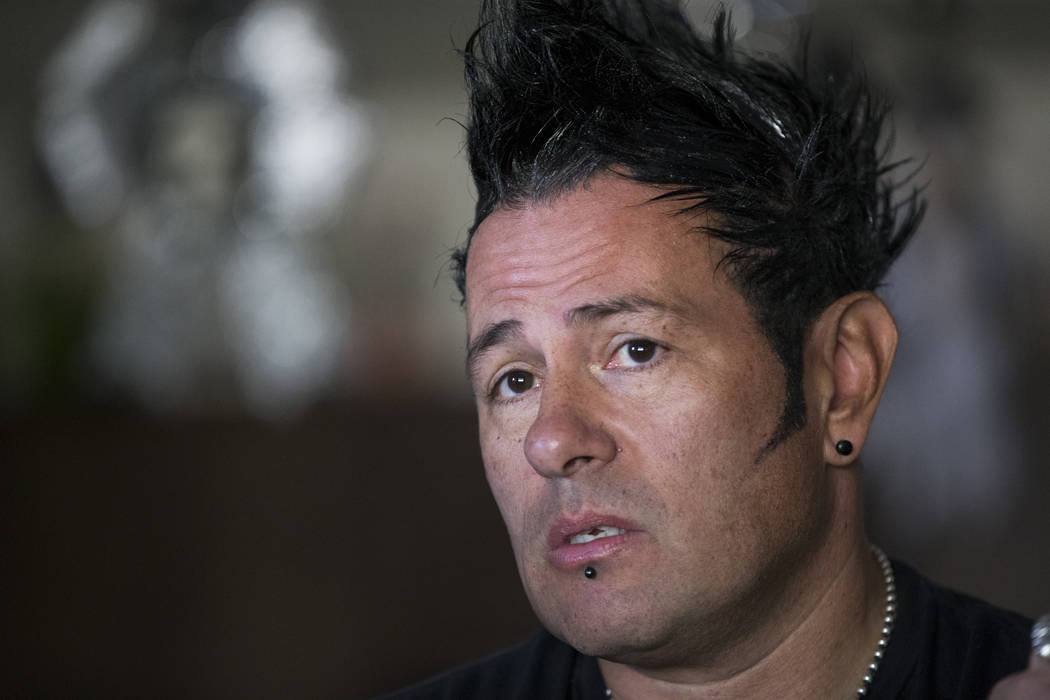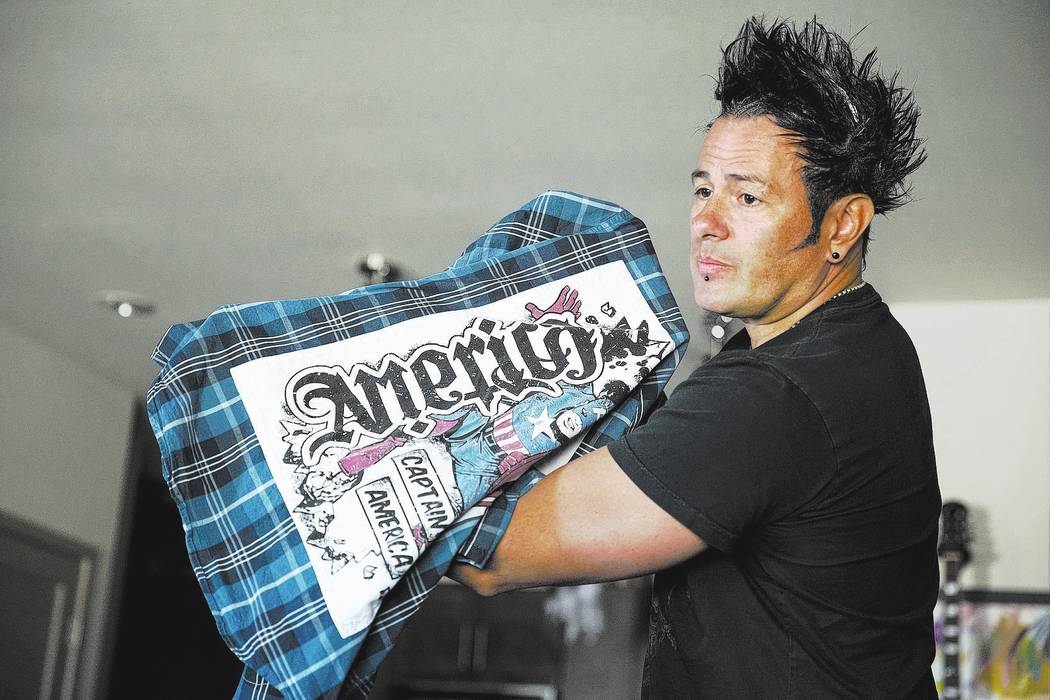 Sitting in front of Jason Aldean's tour bus backstage, the two members of the country band Elvis Monroe smiled at each other. It had been the best Route 91 Harvest festival yet.
"We haven't seen a fight yet," guitarist Ben Carey said to Bryan Hopkins, the band's lead singer. "There's just so much love."
They were there as fans, but their band had played at the first Route 91 event. This year, though, the country music festival would suffer a tragic turn of events.
The Oct. 1 festival would soon become the site of the largest mass shooting in modern U.S. history. The grounds of Route 91 would resemble something similar to a battlefield.
Hopkins, a Las Vegas resident, recounted their experiences that night during an interview four days after the shooting.
Thirty minutes before the chaos erupted, the two band members were ready to watch headliner Jason Aldean. The only way to watch him was in the audience, they agreed.
"We're turning into fanboys," Hopkins said he joked to his friend.
Hopkins said he had greased his hair up into its usual mohawk. His fingernails were painted black. And for the first time in a while, he wore blue. A plaid Captain America T-Shirt. His mom had begged him to.
Chaos ensues
From 30 to 40 feet back and 25 feet inward from the stage, Hopkins and Carey stood behind two friends they had made the day before, Nicole Ruffino and Nicole Yorba. Aldean just finished playing their favorite song, "Little More Summertime."
Then, tap, tap, tap, tap, tap.
Someone just set off firecrackers in the front row, Hopkins said he thought at the time.
Seconds later, tap, tap, tap.
Then more quick, rapid shots. Ten feet in front of them, a man dropped to the ground. Four feet to the right of him, another guy went down.
Behind them, bang, bang, bang. Two women went down.
Carey ran behind to grab another friend's wife and disappeared.
"Stay with me," Hopkins said he told Ruffino and Yorba. "Let's go."
For Hopkins, an ex-baseball player, "the game slowed down." He knew from three years ago there was an exit or entrance in the back corner of the stage. He headed there. A group of three or four other concertgoers followed close behind.
The crowd started to bottleneck. Hopkins unwittingly had led a group of people, weaving through and staying low.
Ping, ping, ping.
The bullets were hitting metal.
Seeking refuge
To his left, Hopkins saw a large, white box. They rushed into it, quickly discovering it was a refrigerator. It was cold. Almost a dozen people were crammed in there, shivering. They wore shorts and light shirts.
Hopkins said he wasn't scared. He was trying to keep everyone calm.
"Maybe they're just firecrackers," he said, although he knew they weren't. He'd seen the people drop in front of him. But they needed to remain calm.
The noise from the shots was faint from inside the ice box. A woman cried out. Hopkins paced back and forth. He imagined someone running up, opening the door to the refrigerator, spraying them with bullets.
This is not how it's supposed to end, Hopkins remembered thinking. He checked outside. There was a break in the shots. Somebody placed the ramp leading to the ice box up over the edge of a nearby 10-foot fence.
The group climbed up the metal, wet ramp, struggling to get a grip.
They went around the corner, running along the fence line. His eyes darted around the scene, Hopkins said. A body. A body. Another body. Seven people hunkered down behind a car; the man in the passenger seat was shot.
If Hopkins had been by himself, he said he would have stopped to help, but he was focused on the others following behind. They ran until they reached a fence by the parking lot, which blocked them in with iron rods.
"There's no climbing over it," Hopkins said of the fence. "These things will puncture you."
Two men on the other side bent the bottom of an iron rod and pulled it back as gunshots continued to pop off. The group ran a little over a mile to Hooters, where Hopkins said he met up with another friend. She was crying, covered in dirt and blood.
She told him it wasn't her blood, that she had gotten trampled and that a person behind her had been shot.
Hopkins said he tried to comfort her. "Now you're here," he told her.
Later that night, Hopkins said, he sat at the coffee table in his apartment. It was 3:30 a.m. His friend, Carey, was safe. He thought of Ruffino and Yorba and the others who had followed him to safety, and those he had wanted to stop and help.
"I'm wearing a Captain America shirt. Who the hell do I think I am?" he said. "I'm not Captain America. Bullets don't bounce off me."
Contact Briana Erickson at berickson@reviewjournal.com or 702-387-5244. Follow @brianarerick on Twitter.