Las Vegas shooting victim: Mikkena Parry, Las Vegas
October 6, 2017 - 9:48 pm
Updated October 9, 2017 - 2:03 pm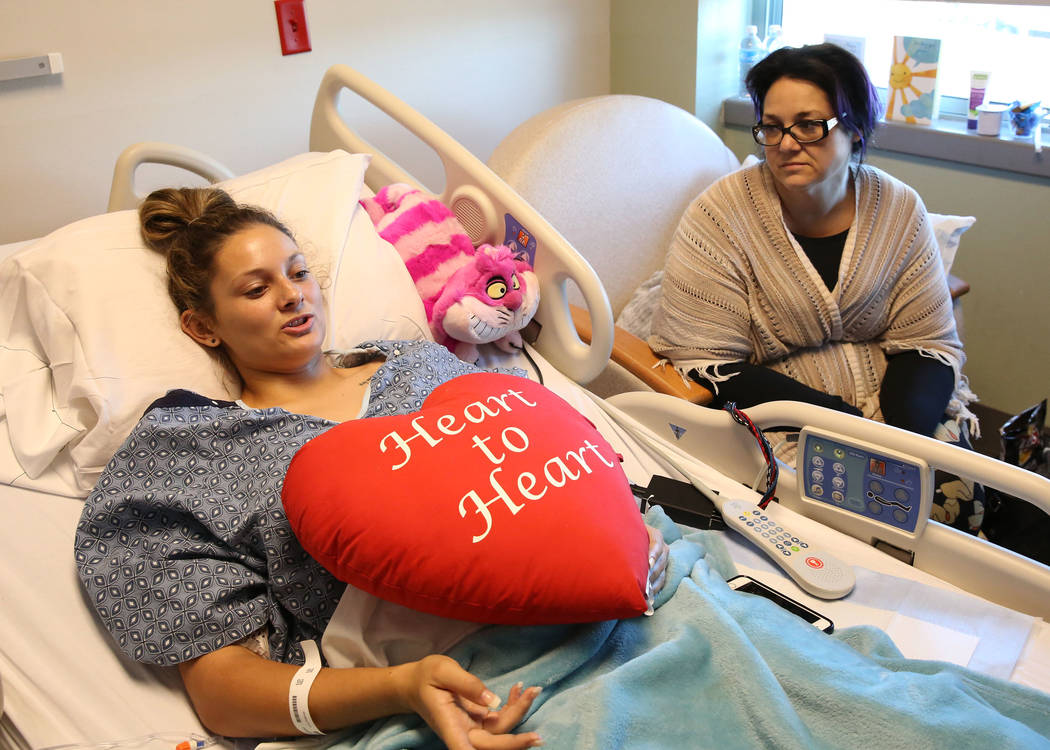 In training for the Army National Guard, Ryan Guay learned how to deal with incoming fire.
But the other part of the equation is fighting back.
"The fact that I couldn't defend anyone, or myself … it was something that made me feel helpless," Guay, 22, of Las Vegas told the Las Vegas Review-Journal Friday.
Guay helped save the life of 19-year-old Las Vegas resident Mikenna Parry during the Oct. 1 attack on the Route 91 Harvest festival.
Parry, a Durango High School graduate, was shot in the left arm and the abdomen when Guay and Lynzee Freund came to her aid.
"The perimeter fence got pushed down, so we had to run outside of the perimeter fence," Guay said. "She was leaning against a brick wall. That's when I walked up to Cash (Campbell, Parry's boyfriend) and he said, 'Yeah, she's been hit.'"
Parry, who spoke from her room at Desert Springs Hospital on Friday, said Campbell's truck, which was parked at the Monte Carlo, was too far away.
Guay's truck was parked at Hooters Hotel, and the group helped Parry over a wall and quickly found Guay's vehicle.
"I searched 'hospital' on Google maps and we were there within 15 minutes," Guay said, adding that the first ambulance to appear from the shooting's aftermath was about five to 10 minutes behind.
The four exchanged phone numbers so that they could all stay in touch.
One surgery and several days of recovery later, Parry was reunited with her rescuers.
"It was good to see her smile," Guay said.
Parry said she had a few bad days, but by Friday morning, it was becoming easier to get out of bed and walk around. She returned home on Saturday.
She's looking forward to getting back to some of her favorite activities, which include dance, cheer and snowboarding.
"I'm just glad she's OK," her mom, Stephanie Parry, said as she stifled her tears. "We're all sad for the people who aren't here anymore. It's so horrible that we're all having to go through this."
Contact Natalie Bruzda at nbruzda@reviewjournal.com or 702-477-3897. Follow @NatalieBruzda on Twitter.