Man shot, hospitalized in North Las Vegas; police investigate two scenes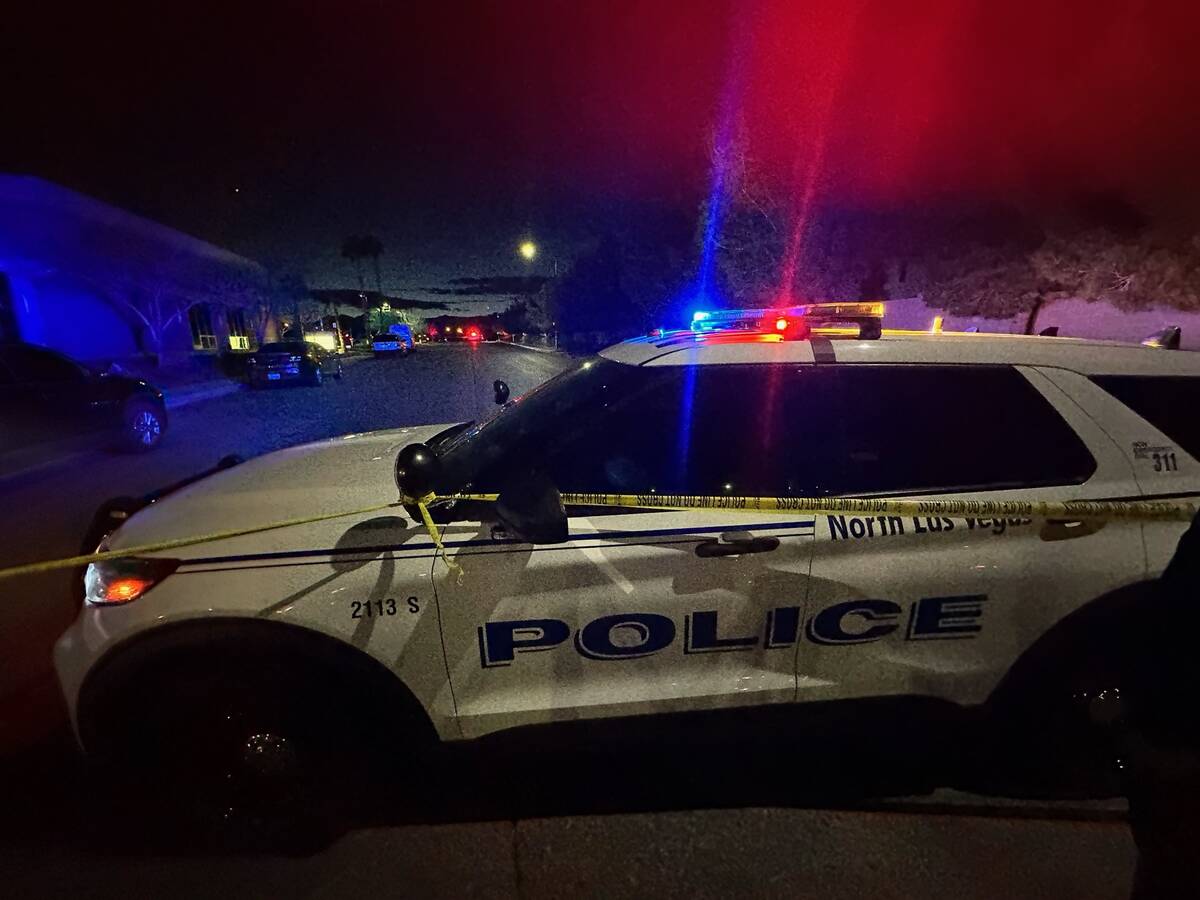 A man who was shot in North Las Vegas on Monday afternoon was hospitalized while police were also investigating a house several miles away in connection with the gun violence.
North Las Vegas police received a report of a shooting in the 1000 block of West Washburn Road, near Camino Al Norte, just after 2:40 p.m., public information officer Brian Thomas said in a text message.
Officers arrived to find a man believed to be in his 30s suffering from apparent gunshot wounds.
The man was taken to University Medical Center, where he was in serious condition, Thomas said.
Officers also were investigating a home in the 1200 block of Bluff Avenue, about four miles south of the Washburn shooting scene, in connection with the shooting.
"This is an ongoing investigation where both scenes are still active," Thomas said. "To not interfere with the integrity of the investigation, no further details will be released at this time."
On Bluff Avenue, resident Paul Culverson, 70, said officers were shouting into the house, telling the occupants to come out.
Culverson said that at one point, a woman, a man and a child came out of the house, but it appears they had nothing to do with the shooting. By early evening, police were still at the scene and most of Bluff Avenue was sealed off with police tape.
"My heart goes out to the guy that was shot," Culverson said.
Contact Brett Clarkson at bclarkson@reviewjournal.com. Follow @BrettClarkson_ on Twitter.