Man shot, killed by Henderson police
Updated February 29, 2020 - 6:07 pm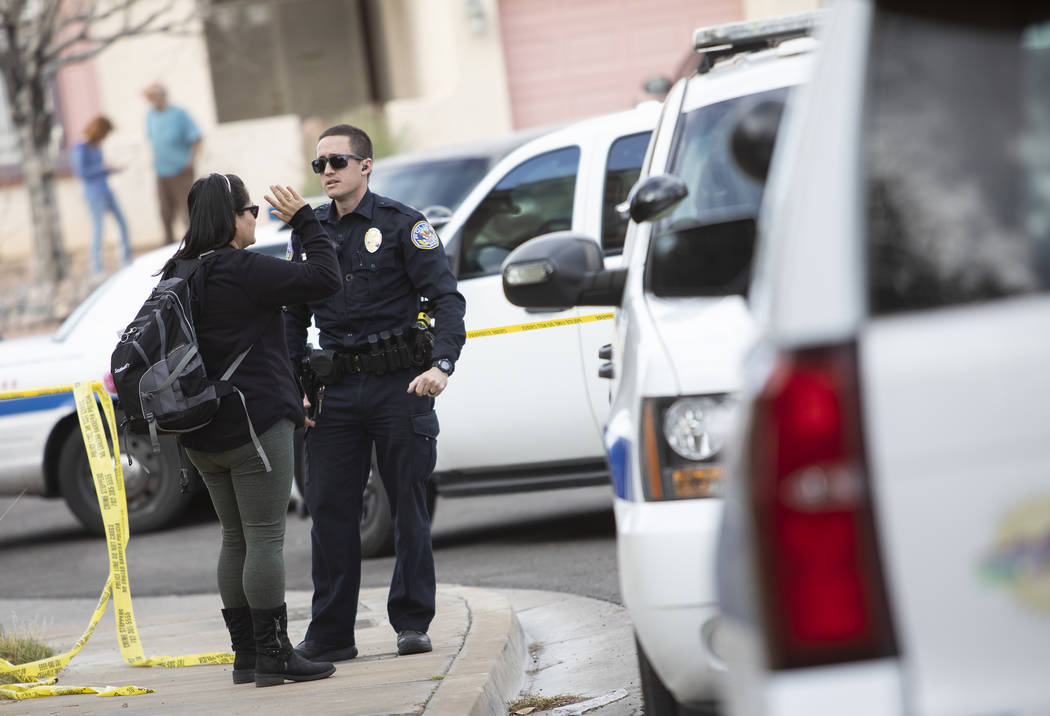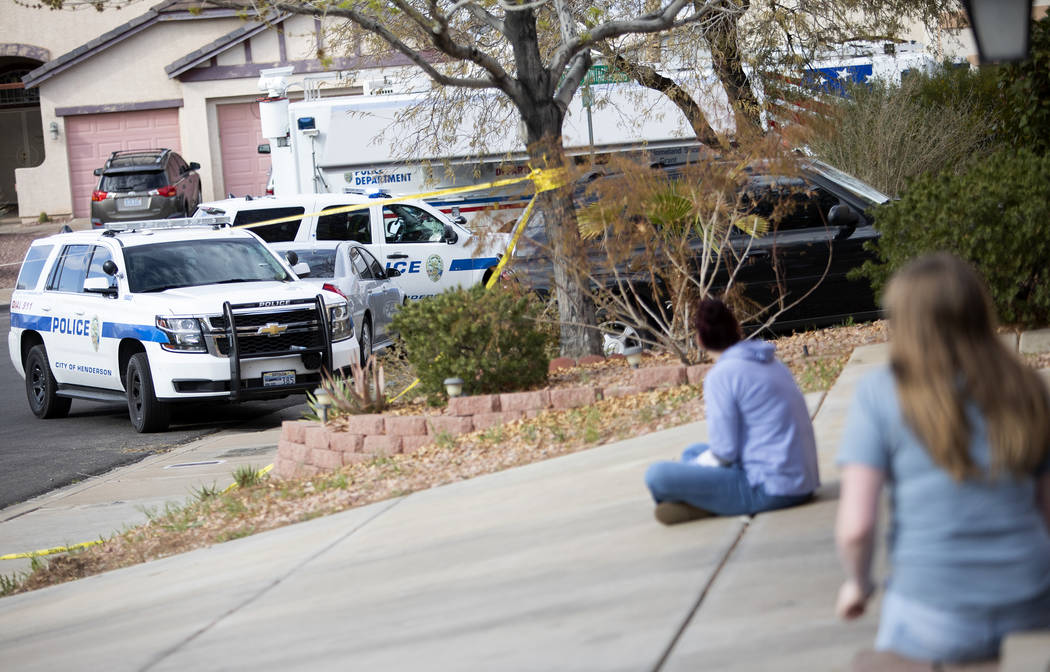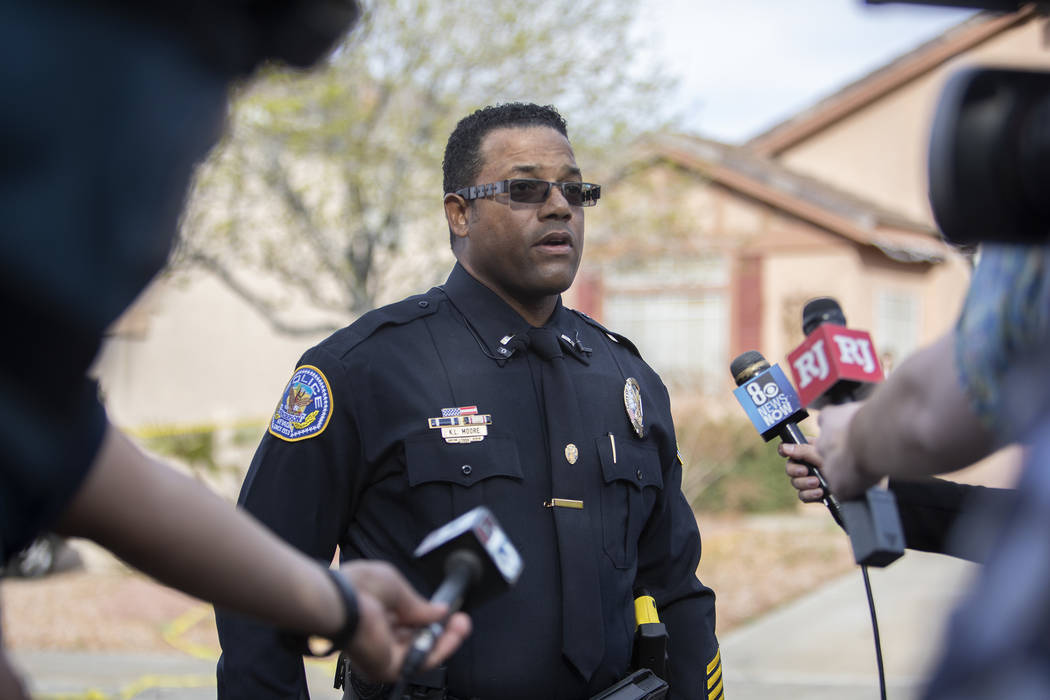 Henderson police officers shot and killed a man outside a home just after noon Saturday.
Two officers arrived at the 800 block of Viento Del Montagna Avenue and found a man with a knife, police said. The officers fired rounds at the man, who died at the scene, Lt. Kirk Moore said during a media briefing.
Officers were called to the scene about 12:10 p.m. because a "violent domestic" disturbance involving a weapon was reported. When officers arrived, they found a man with a knife, and tried to use low-lethal weapons, which were "ineffective," Moore said.
He said the man "aggressed officers," who shot the man.
Moore said from "what we know," the man lived at the home where the call originated from. He said he was "unaware" whether police had been called to the home in the past.
He was unsure whether officers had their body cameras on at the time of the shooting. Police did not offer details about the original call.
Neither officer was injured, police said.
The man killed will be identified by the Clark County coroner's office after his family has been notified. His death marked the first police shooting involving Henderson officers in 2020.
Last year, Henderson police were involved in eight shootings, and in two of them, officers killed the civilian involved, according to records maintained by the Review-Journal. In 2018, Henderson police were involved in three police shootings, two of which were fatal.
Overall homicides dropped in Henderson from 17 in 2018 to 13 last year, according to Review-Journal records, which counts people killed by police in the homicide total.
Contact Dalton LaFerney at dlaferney@reviewjournal.com or at 702-383-0288. Follow @daltonlaferney on Twitter. Review-Journal staff writer Katelyn Newberg contributed to this report.