Man wounded in attempted robbery in Las Vegas hotel parking lot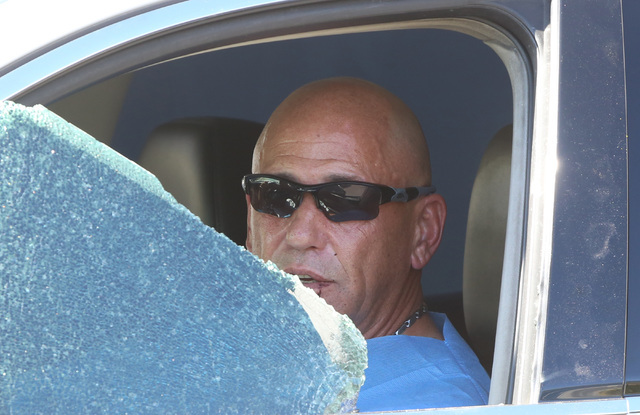 A man was shot in the shoulder after an attempted armed robbery at the Rumor Boutique Hotel on Tuesday morning.
The man was sitting in his vehicle about 4:45 a.m. on the west side of the hotel at 455 E. Harmon Ave., near Paradise Road, when two men approached him. Those men reportedly demanded money and property from the man in the car and displayed a firearm, Metropolitan Police Department spokesman Jesse Roybal said.
The man in the car, Neil Levine, also had a firearm and shots were exchanged. The man said he is a retired police officer from New York who now lives in Henderson.
When asked about the incident, Levine said the two suspects ordered him to give them all of his stuff. He responded by saying, "I'm not giving you anything. I don't have anything to give you."
Levine was shot in the shoulder. He drove to the hotel's valet area, where employees called for help, Metro Lt. David Gordon said. He was taken to the hospital and later discharged.
"If I didn't have my firearm last night, I would have been dead. I think it's very important to have a firearm — to protect yourself," Levine said. "I'm lucky to be alive."
He said he fired about four shots and the suspects fired seven to 10 shots.
One suspect ran across the street to the Hard Rock Hotel, where patrol officers spotted him. After a short foot pursuit, the suspect was taken into custody at 4141 Swenson St., Gordon said. The other suspect remains at large, Roybal said.
Contact Raven Jackson at rjackson@reviewjournal.com or 702-383-0381. Follow @ravenmjackson on Twitter. Contact Lawren Linehan at llinehan@reviewjournal.com or at 702-383-0381. Find @lawrenlinehan on Twitter.