Man wounded, suspect arrested in central Las Vegas shooting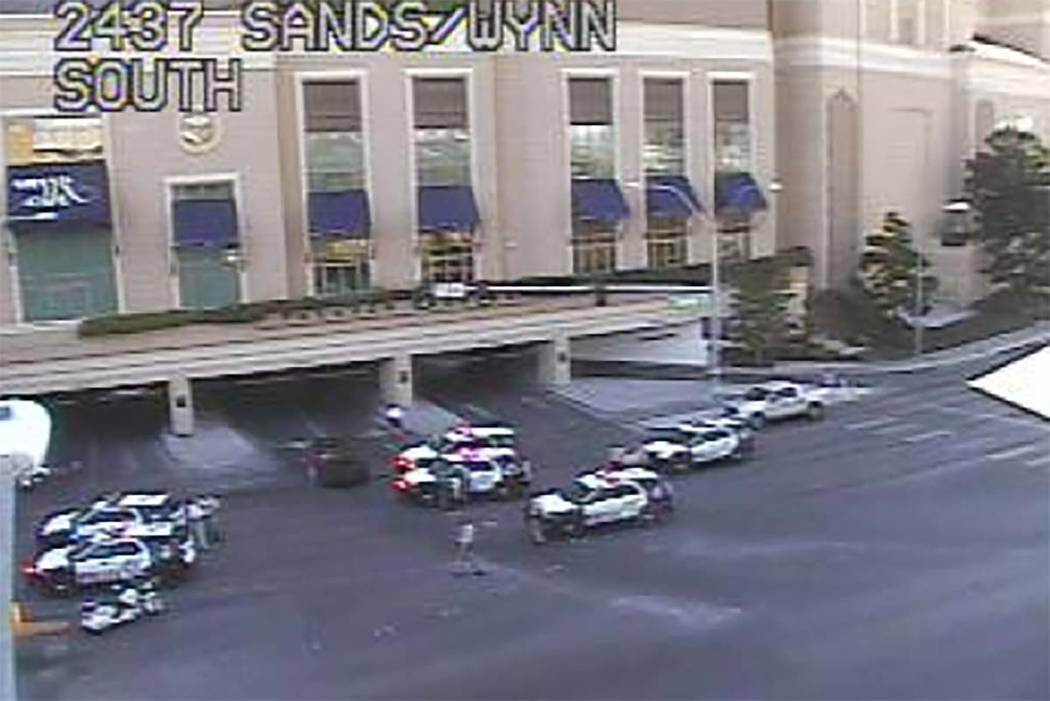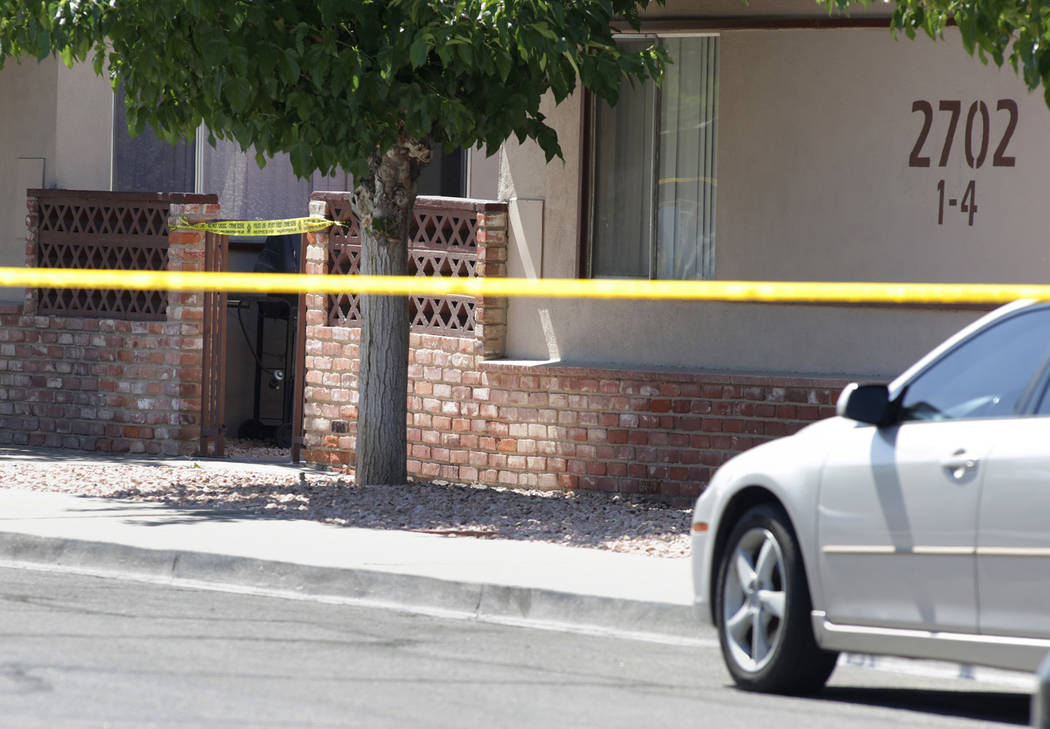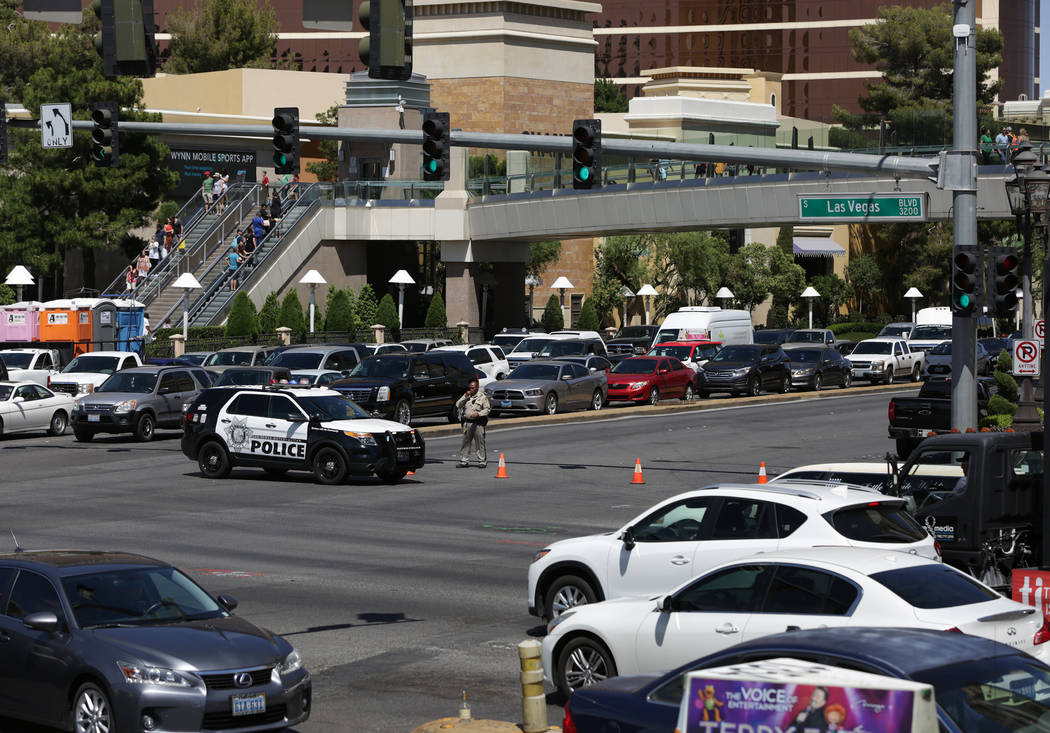 A 19-year-old man was wounded in a shooting Thursday afternoon in the central Las Vegas Valley, police said.
At about 2 p.m., police responded to reports of a shooting at Teddy Drive and Merritt Avenue, near Sahara Avenue.
"Two males had met in the area (for) what we believe was a drug deal," Metropolitan Police Department Lt. Ray Spencer said at a briefing at the scene.
Officers found the 19-year-old at the intersection with two gunshot wounds: one in the head, near the eye, and one in the "lower extremities," Spencer said.
He was taken to University Medical Center, where he was is in critical condition.
"Because of the nature of his condition, and from hearing the details, homicide has taken over the investigation and will investigate," Spencer said.
A responding officer saw the suspect's vehicle as he was fleeing and pursued it to the area of Sands Avenue and Koval Lane, where the suspect hit another vehicle and attempted to run away before being taken into custody nearby, Spencer said. No one was injured in the crash, police said.
The 17-year-old suspect is charged with one count of attempted homicide, police said.
"You have a person who just shot another person, and it's obviously a matter of severe threat to public safety," Spencer said. "Anybody who is willing to shoot another person on a city street, in broad daylight, is a direct threat to public safety."
Contact Briana Erickson at berickson@reviewjournal.com or 702-387-5244. Follow @brianarerick on Twitter.