Medical bills stress even fully insured Las Vegas shooting survivors
September 27, 2018 - 6:00 am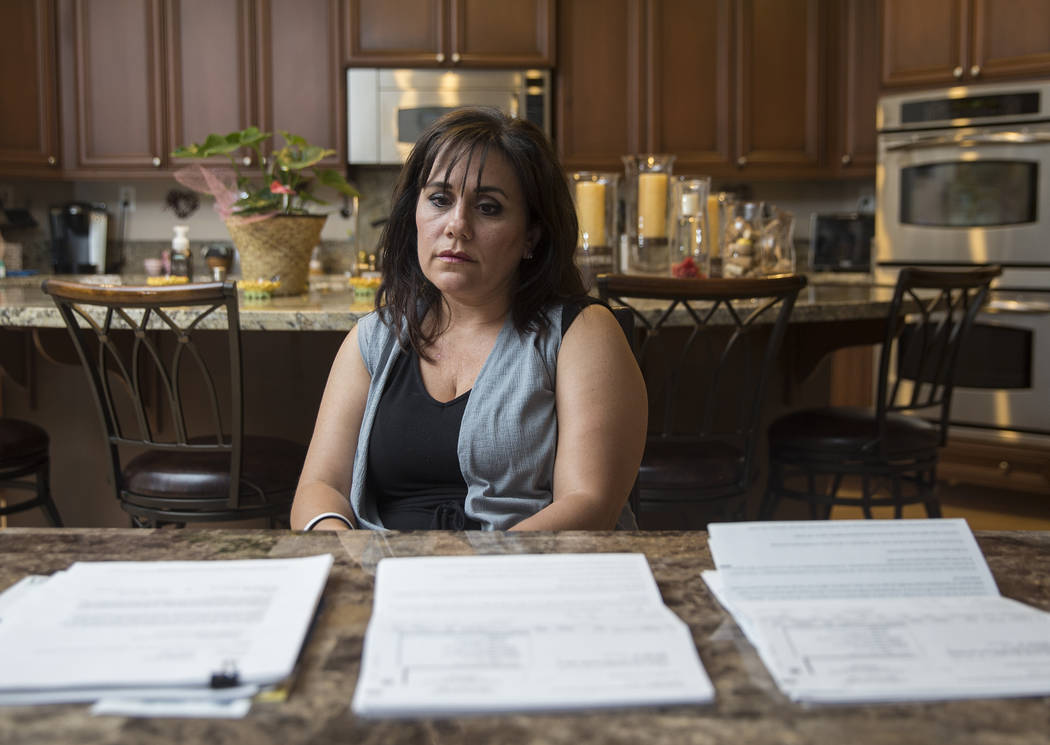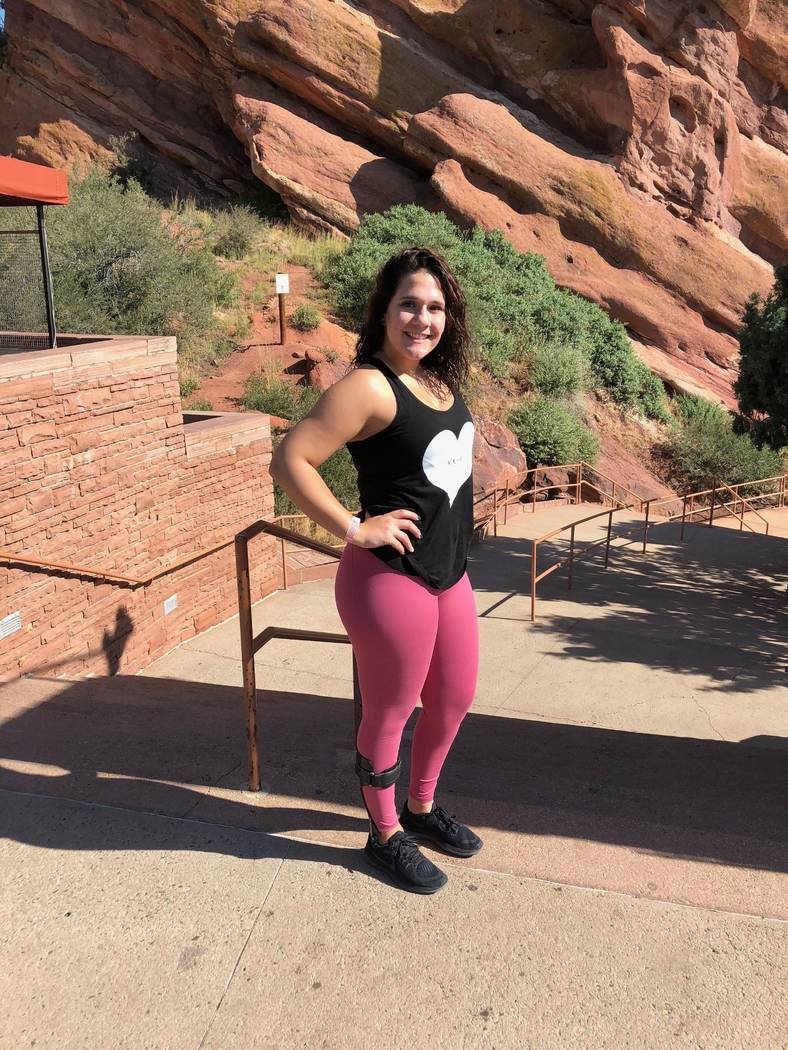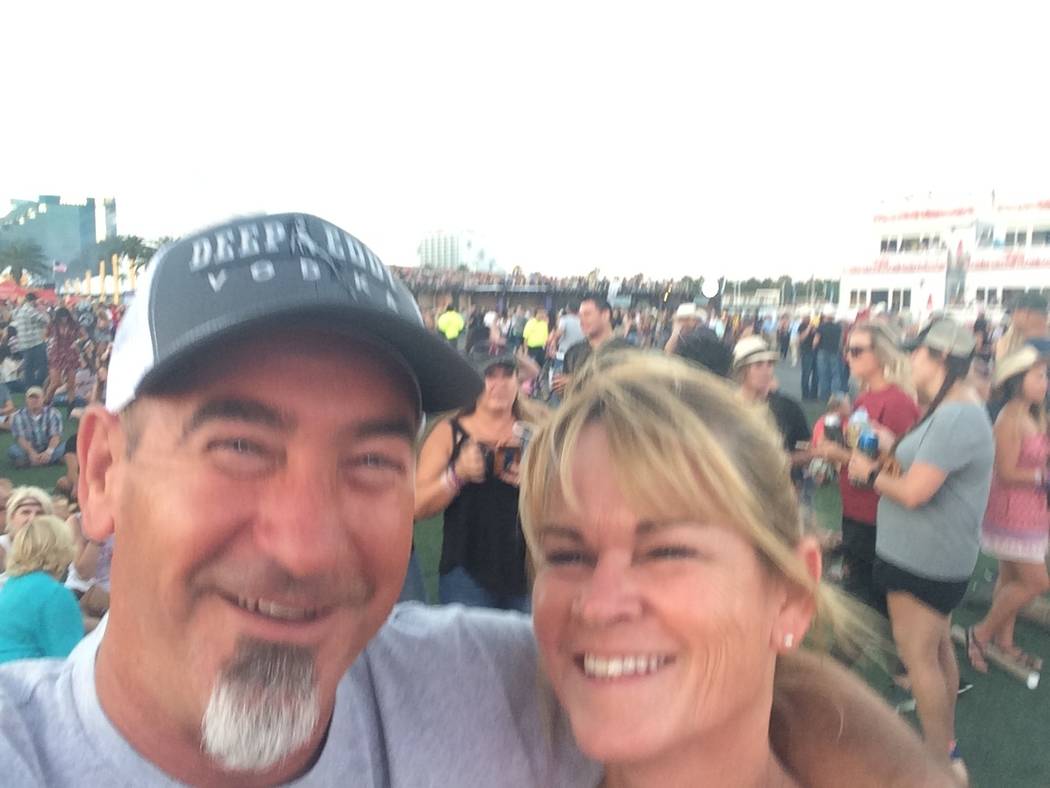 Rose Janise keeps all the letters explaining the medical bills in an overstuffed manila folder — an archive of anxiety compiled in the year since her 19-year-old daughter Rylie Golgart was severely wounded while attending the Route 91 country music concert on the Strip.
Since that night Janise has spent countless hours filling out paperwork, negotiating with medical providers and arguing with insurers over the hundreds of thousands of dollars in bills that have arrived almost daily in the mail. She's also received a lifetime's worth of education on the financial impact that one terrible moment can inflict on a family.
"We knew it would be expensive, but how do you even put a dollar amount on what it would be?" she said.
In some ways Rylie is one of the lucky survivors of the Oct. 1 shooting. She will live the rest of her life with a partial disability and fragments of a bullet lodged in her spine. But she is fully insured, covered by separate policies of her parents, who are divorced.
So far, her parents haven't had to pay a cent for her care. Her dad, Richard Golgart, a Metropolitan Police Department officer, said he has sent most of the bills to the Nevada Victims of Crime Program.
Insurers paid some and health care providers wrote off others.
But that hasn't erased the stress of dealing with those seemingly endless envelopes filled with eye-widening numbers, Janise said.
"Trying to deal with (insurance) at the very beginning, I was in tears … between crying and yelling at them. I felt like my insurance was trying to find any reason they could to deny the claim," she said.
Debt mounts for some survivors
Resources exist for survivors of the shooting to help them with medical bills and other expenses, including insurance coverage, the Nevada Victims of Crime Program and the Las Vegas Victim's Fund, a $31.4 million pot of money which includes the $11.8 million raised through Clark County Commission Chair Steve Sisolak's GoFundMe campaign.
But not all concertgoers are eligible for the various official funds, and many aren't adept at navigating the complexities of the various application processes, particularly if they live out of state.
Brian LeBrun, 54, had already made a dent in his insurance's $7,000 out-of-pocket maximum when he sat blood-soaked in an Applebees on Oct. 1, waiting for his sister-in-law to give him and his wife a ride to the hospital. He already was undergoing treatment for prostate cancer and had a pacemaker implanted earlier in the year.
Then he took a bullet to the right arm.
"We didn't have any savings … but we were debt free," LeBrun's wife, Tami, 53, said in recent a phone call from their home in Huntington Beach, California.
That's no longer the case. The couple is fighting off a collections agency after letting a $925 bill lapse from the emergency physician who cared for LeBrun at Dignity Health-St. Rose Dominican Hospital's Rose de Lima campus immediately after the shooting. The Nevada Victims of Crime program paid Brian $700 for lost wages between Oct. 2 and Oct. 15, 2017.
The equivalent California fund approved his application for compensation, but then denied a request to cover the $925 bill because the care was out of state. The LeBruns resubmitted the bill last week with Brian's insurance information attached in hopes the compensation board will change its mind, Tami LeBrun said.
"I lose sleep, I can't stand it. My hair is falling out, too. I know it's not that big of a deal," she said, comparing their financial setback to the far-greater loss sustained by the 58 families who lost loved ones in the shooting. "But for me it is. It's huge."
In an effort to beat back the rising tide of medical bills, Brian LeBrun went back to work as an electrician four weeks after the shooting and Tami took a job as a personal assistant. She still struggles emotionally — the sound of fireworks and balloons popping send her ducking for cover and she's skittish in crowds — but they don't have the money to pay for counseling, she said.
Brian is putting off medical care, too, she said. He needs surgery to open his ear canal and relieve a minor hearing loss unrelated to the shooting.
"He says everything will be fine," Tami LeBrun said of her husband, who she's known since high school but only married in July 2017. "I don't know how it's all going to be fine, because he doesn't explain it to me," she added with a chuckle.
The cost of care
Estimates of health care costs related to treating gunshot injuries vary.
According to a 2017 study out of Johns Hopkins University, gunshot wounds cost an average of $5,254 for a visit to the emergency department climbing to an average of $95,887 if they require a hospital stay.
Ted Miller, a researcher with the Pacific Institute for Research and Evaluation in Maryland, said those numbers are likely too high. But his estimates of $2,500 for an ER visit and $65,000 for an inpatient hospital stay are still beyond the means of many patients.
"They're overwhelming numbers," said Sarabeth Spitzer, a Stanford University researcher who has studied the cost of treating gunshot victims. "They have absolutely massive implications on their (survivors') financials. It's not only the medical bills and their rehab programs, but you have a potential loss of income if you can no longer work."
Miller and Spitzer say it's difficult to determine how much of the medical expenses are paid by insurers and how much are borne by patients because reliable billing data is not available. Miller said studying the economic effects of mass shootings is near impossible, as it would require hospitals and insurance companies to release patient-specific data, which is federally protected health information, and require follow-up interviews with patients, which he said could potentially be traumatizing.
A glimpse into a world of hurt
Rylie Golgart's two week stay at Valley Hospital Medical Center immediately after the shooting resulted in more than $400,000 in charges, an explanation of benefits letter from her insurer showed. That included some medications and a $1,500 ultrasound, and testing, but not charges from an anesthesiologist ($1,740) or a surgeon who visited Golgart for a consultation but never performed an operation ($976), among others.
It also didn't include Golgart's two-month hospital stay at Craig Hospital, a neuro-rehabilitation facility outside Denver. A case manager there has connected with Golgart's insurers and sends bills directly to the Victims of Crime program.
Valley Hospital Medical Center wrote off all the charges Golgart's insurers didn't cover, eliminating some of the family's stress.
But other survivors say they expect to be paying mounting medical bills for years.
Nadine Lusmoeller, 40, remembers the blood that splattered across her face when the stranger standing next to her took a bullet to the head, followed quickly by a bullet hitting her left thigh like a baseball bat.
And she still feels the pain that bullet left behind: a constant tingling, like the feeling you get after a limb "falls asleep" and then stings as the blood begins circulating again.
"You get medical bills on a regular basis," said Lusmoeller, who has had three surgeries, two for her bullet wound and one for a broken arm sustained while crawling under the Route 91 stage to get out of the line of fire. "My insurance covers part of it, but I have copays."
She didn't want to share exactly how much debt she has incurred, but said it is in the five figures.
Lusmoeller said she called University Medical Center to tell them she couldn't keep up with her payments.
"What they offer you is, 'We can give you a payment plan,'" she said. "That's what I'm doing. I'm still stuck with this amount that I have to pay."
Care via crowdfunding
Joshua Nowlan, 37, who used his body to protect a friend's wife as a gunman unloaded bullets more than six years ago into an Aurora, Colorado, movie theater, says some victims of the Las Vegas shooting will get used to making such payments.
He's still paying medical bills from his latest surgery in January — the amputation of his wounded left leg — and the complications that followed, including kidney and renal failure, a bone spur and a hematoma where his leg had been cut.
"I'm going to see doctors the rest of my life, being an amputee," said Nowlan, who estimated he's racked up anywhere from $50,000 to $100,000 in out-of-pocket medical costs. "When I finally paid off one portion of a bill, I would focus on another, so I'd constantly have to pay even a small amount to show them, 'Hey, I'm still paying you, even if it's not what you want.'"
The single dad of two teenage boys said his financial situation would be much worse if not for the $80,000 he raised through two GoFundMe campaigns.
There are 44 separate GoFundMe campaigns connected to the Las Vegas mass shootings, including the Las Vegas Victims' Fund, which raised collected and distributed $11.8 million. The other 43 together have raised a little more than $3.3 million.
"These sites have helped people in dire need — for example, in cases where insurance doesn't come through," said Karrie Karahalios, a professor at the University of Illinois at Urbana-Champaign who studies crowdfunding for medical expenses.
Medical expenses are the most common reason people launch campaigns on GoFundMe, accounting for about one-third of all money raised in 2017, according to a spokeswoman for the company.
'People aren't getting taken care of'
But the kindness of strangers only goes so far.
Katie Medley, 28, is preparing for the day when the money she received from a compensation fund for victims of the Aurora shooting and a GoFundMe campaign is gone.
She has stayed home ever since the shooting to take care of her husband, Caleb, 29, who was wounded in the head and had half his brain removed, as well as their two boys, who are 6 and 1½. Though wheelchair-bound, Caleb can now speak clearly and communicate.
Being on Medicaid helped them stretch that money — Medley declined to say how much they received in total — and afford the expensive equipment and doctors' visits Caleb requires. But a paperwork problem — Medley was unaware she needed to fill out a form so she could be paid as a caregiver from Caleb's fund rather than by Medicaid — led to his suspension from the program for three years. Now he's on Medicare, which covers some doctor visits but little else.
"Medical stuff gets very expensive," Medley said. Prescriptions run about $150 a month. A prosthetic eye cost about $5,000. A handicapped-accessible van was $60,000. Each box of gloves is $16.
When the funds run dry, Medley will go back to work. She's not sure what she'll do, she said, because she was 22 and in school when the shooting happened.
Despite their challenges, Medley said she feels for the Las Vegas shooting victims.
"I guarantee you a lot of people aren't getting taken care of in Vegas," Medley said. "I'm sure there are a lot of people struggling."
Contact Jessie Bekker at jbekker@reviewjournal.com or 702-380-4563. Follow @jessiebekks on Twitter.