Musicians, fans raise money for Las Vegas first responders
October 7, 2017 - 11:31 am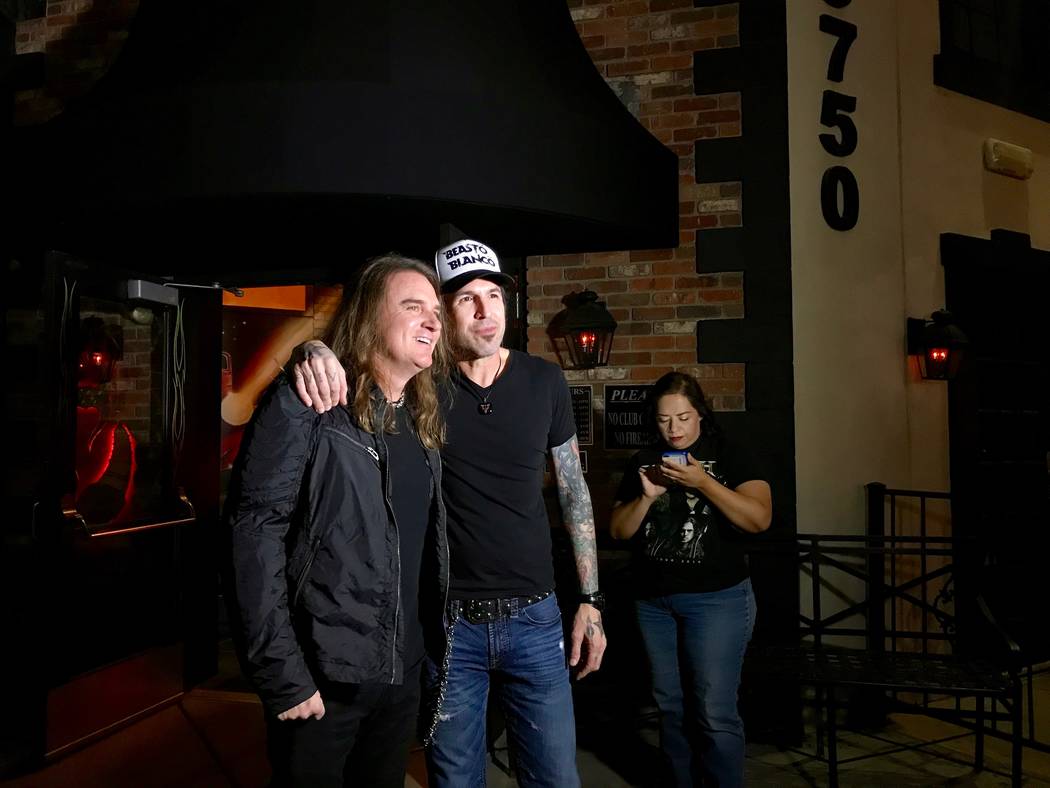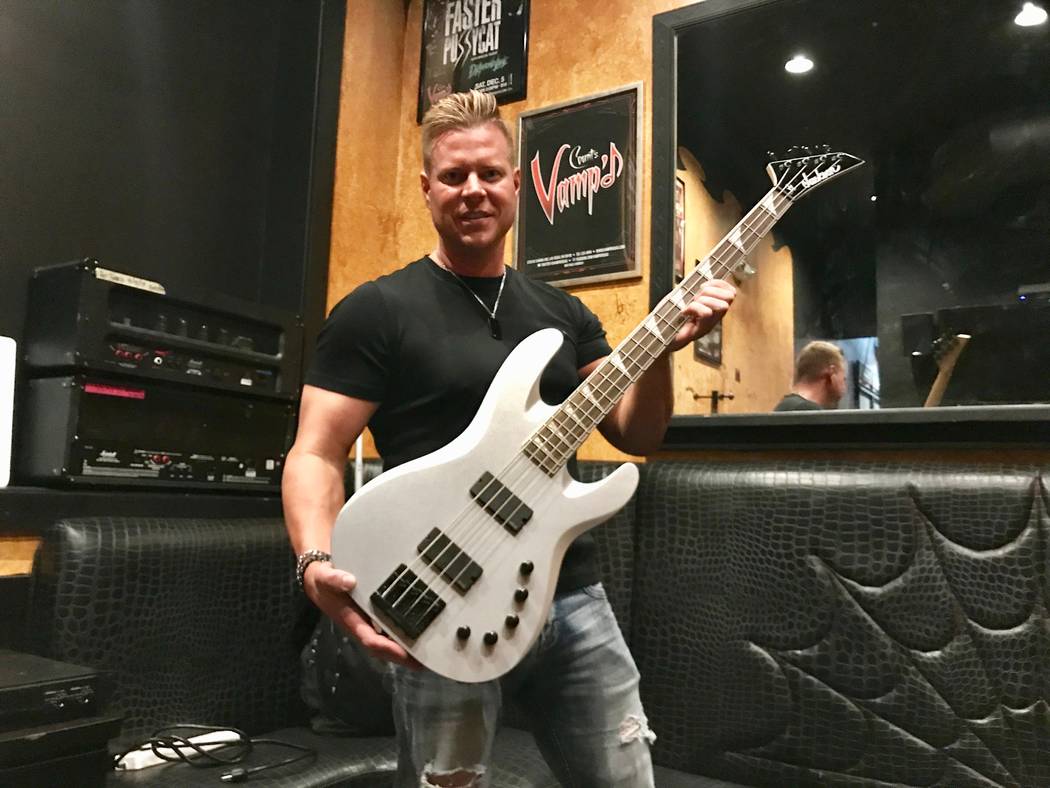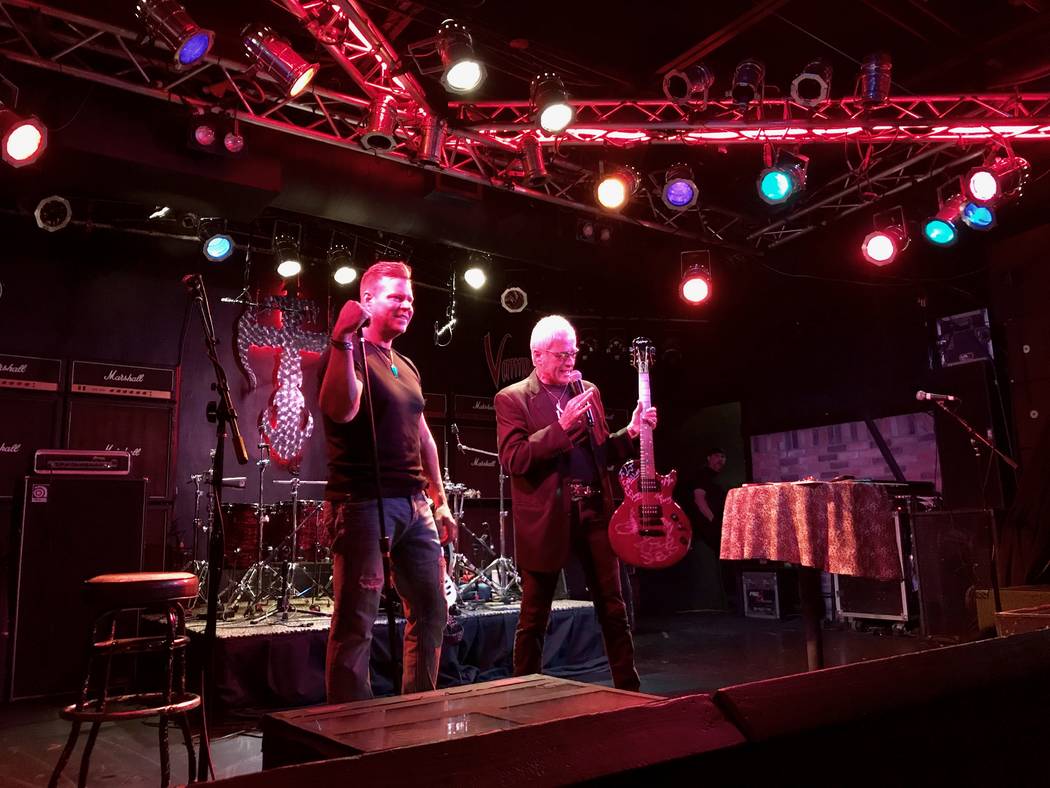 Country music artists and fans have shown their support for people affected by Sunday's shooting massacre at the Route 91 Harvest festival on the Las Vegas Strip. On Thursday night, rockers joined them, led by Megadeth bassist David Ellefson.
Ellefson joined about 150 fans at Count's Vamp'd Rock Bar & Grill on West Sahara Avenue for an auction to support the Firefighters of Southern Nevada Burn Foundation — a group of personnel from the Las Vegas Fire, Clark County, Henderson, North Las Vegas, Nellis Air Force Base Fire Departments and Nevada National Security Site fire departments.
"We're a very united tribe with our music and our fans," Ellefson said. "We rock out together but we also pull the weight together as well."
Las Vegas-based auctioneer Jeff Manning and entrepreneur Alice Goldstein organized the event.
"The world loves Las Vegas," Manning said. "And everybody knows somebody that was hurt or impacted. I spent all night Sunday just bawling."
Ellefson donated a signed bass guitar, bass cabinets, guitar picks, strings and Megadeth donated four meet-and-greet packages for the band's Friday show at the Palms to the auction. Other auction items included a signed guitar from Cheap Trick and a signed cymbal from drummer Vinny Appice, best known for playing with Black Sabbath.
Before Thursday's event had even started, Manning said he had already received a $5,000 donation from Jordan Vineyard & Winery in Healdsburg, California. Auction items and donations Thursday brought in $3,000 more.
In all, Manning said Saturday, the efforts raised about $10,271.
"This isn't limited to a country music incident," Manning said. "It could have been any of us."
Other rock artists expressed condolences for Sunday's victims on social media.
DJ Ashba, lead guitarist for hard-rock band Sixx:AM, posted on Instagram on Friday after he visited victims at Valley Hospital Medical Center. The had drawn nearly 6,000 likes by Saturday morning.
Lisa Byers, a Las Vegan and Megadeth fan, said Thursday's auction helped her cope with the hopelessness she'd felt all week. She said she wasn't able to donate blood because of the long lines at blood banks.
"There was no way I was missing this," Byers said. "Because I felt like I had to do more. At the end of the day, it's not about (genre). We're all people."
Contact Madelyn Reese at mreese@viewnews.com or 702-383-0497. Follow @MadelynGReese on Twitter.