New report details Las Vegas gunman's internet search history
Updated January 20, 2018 - 12:20 am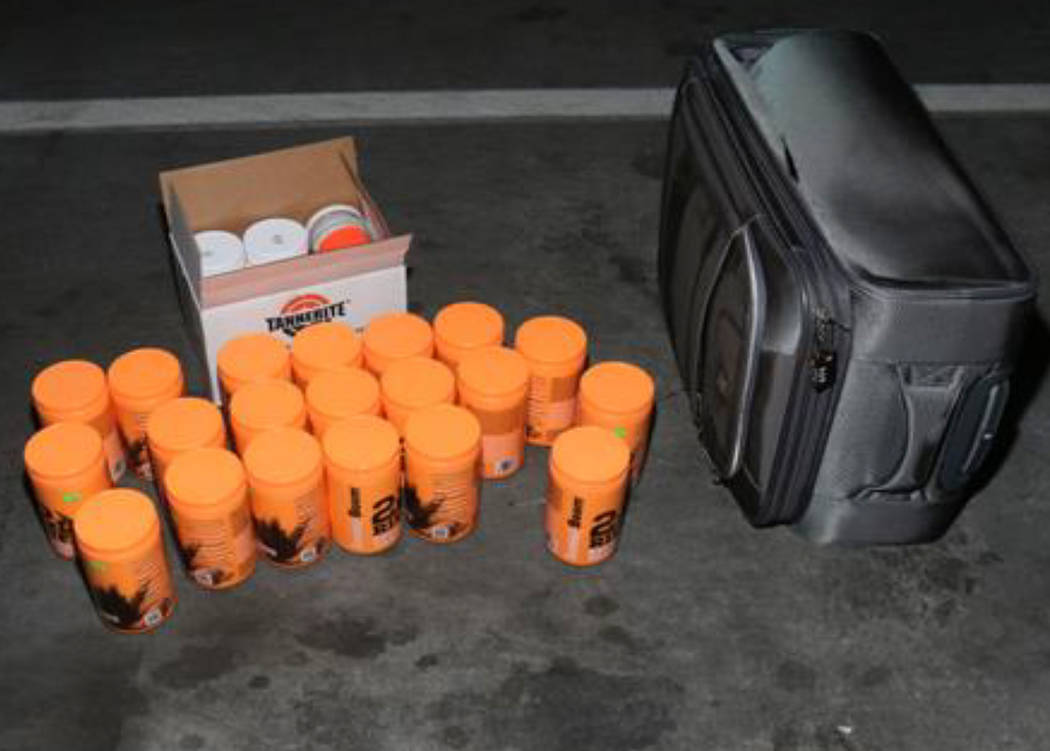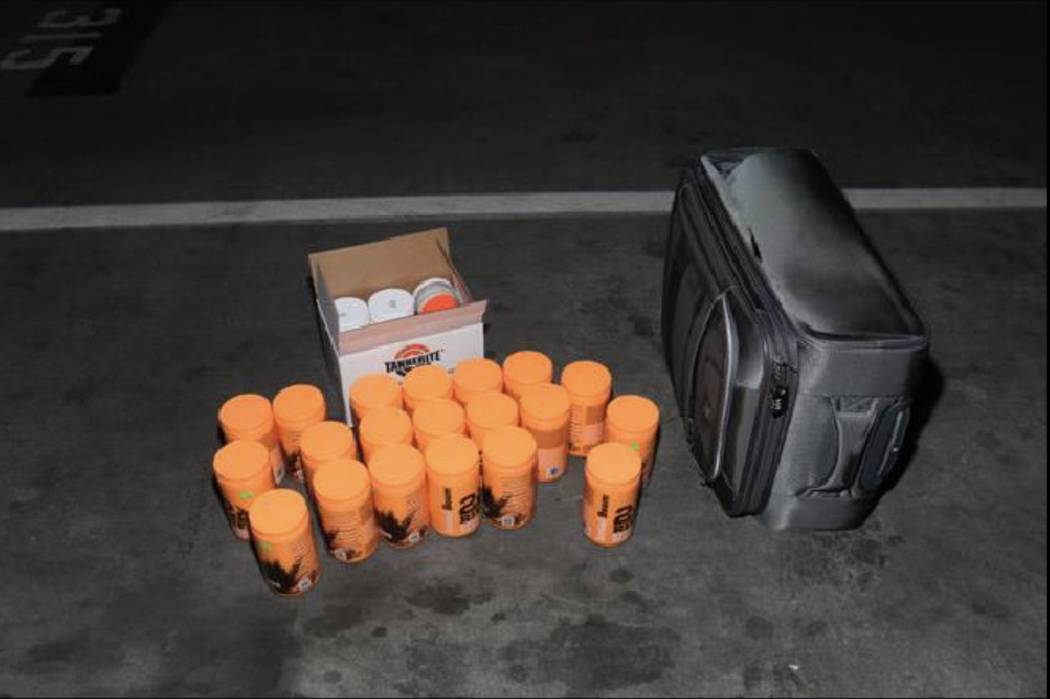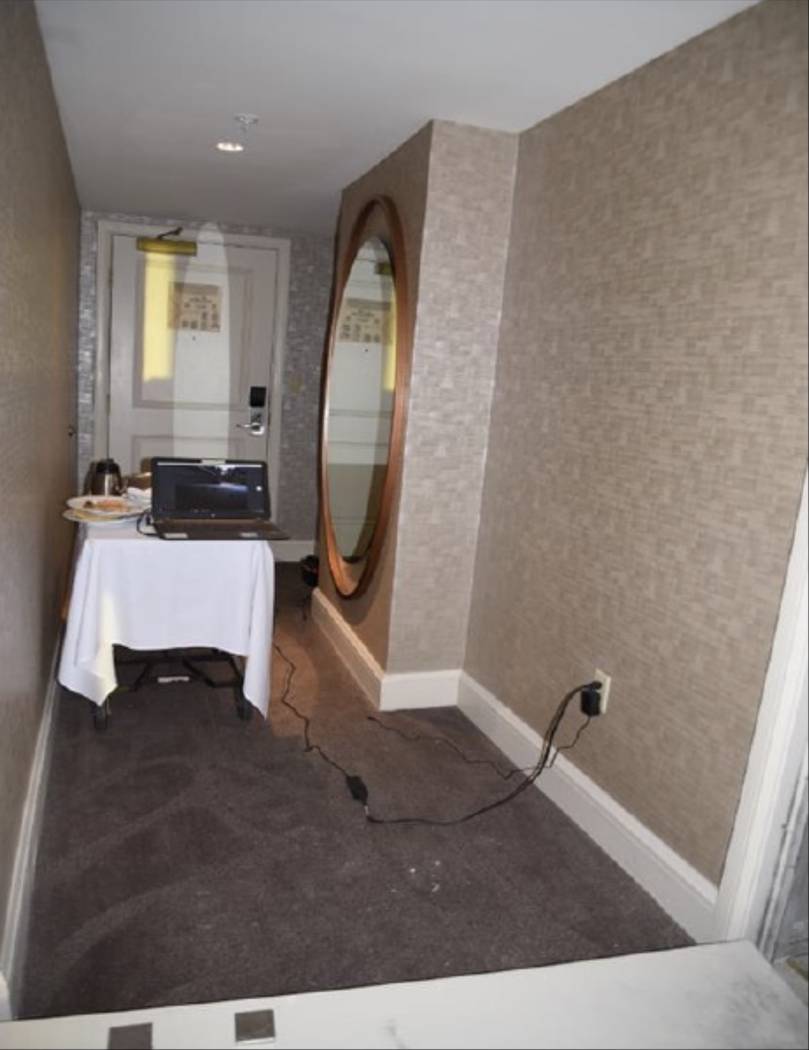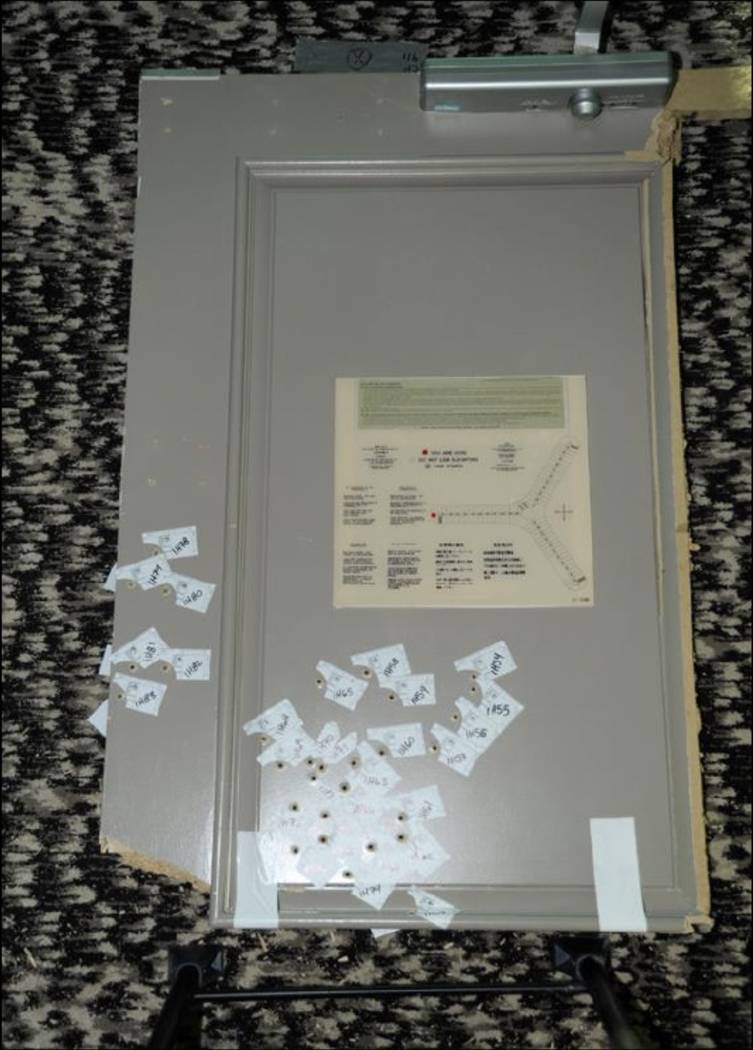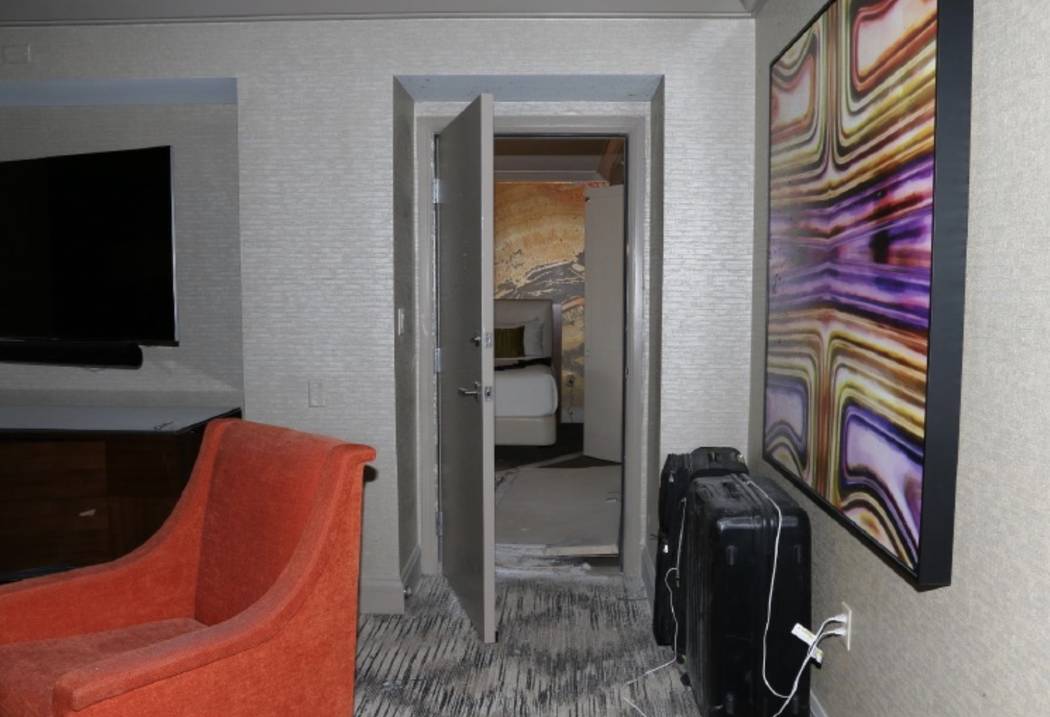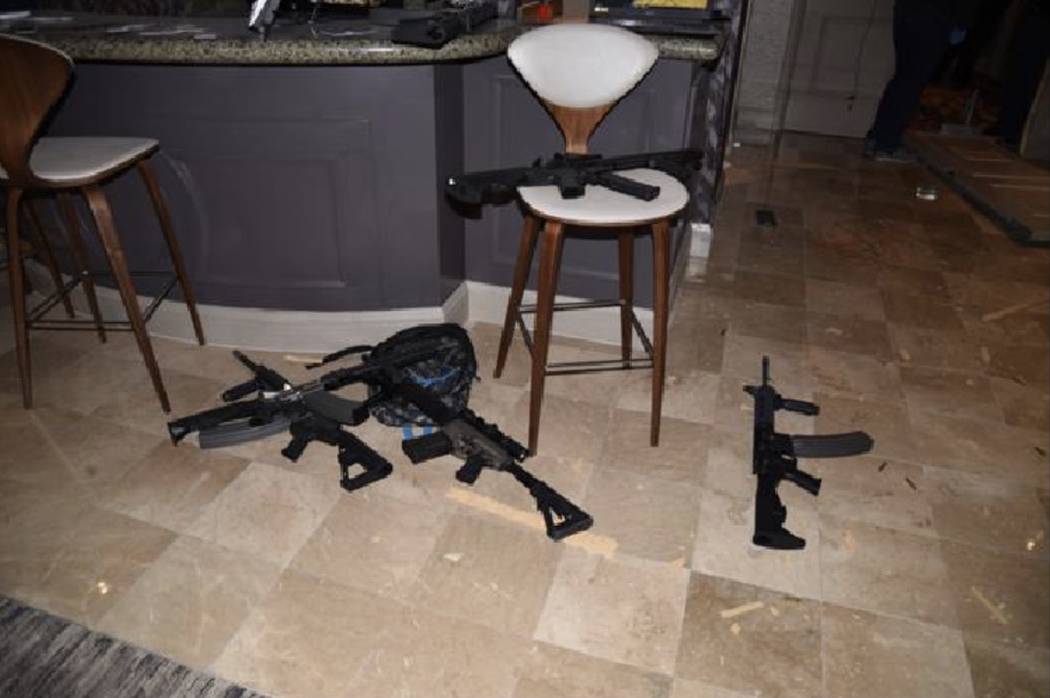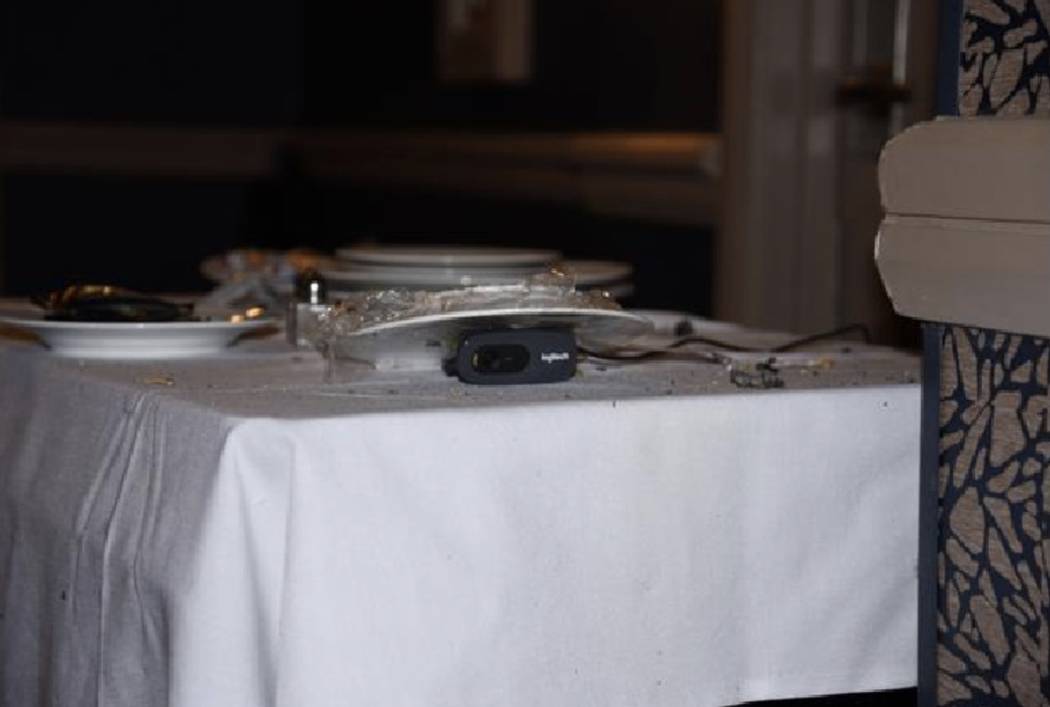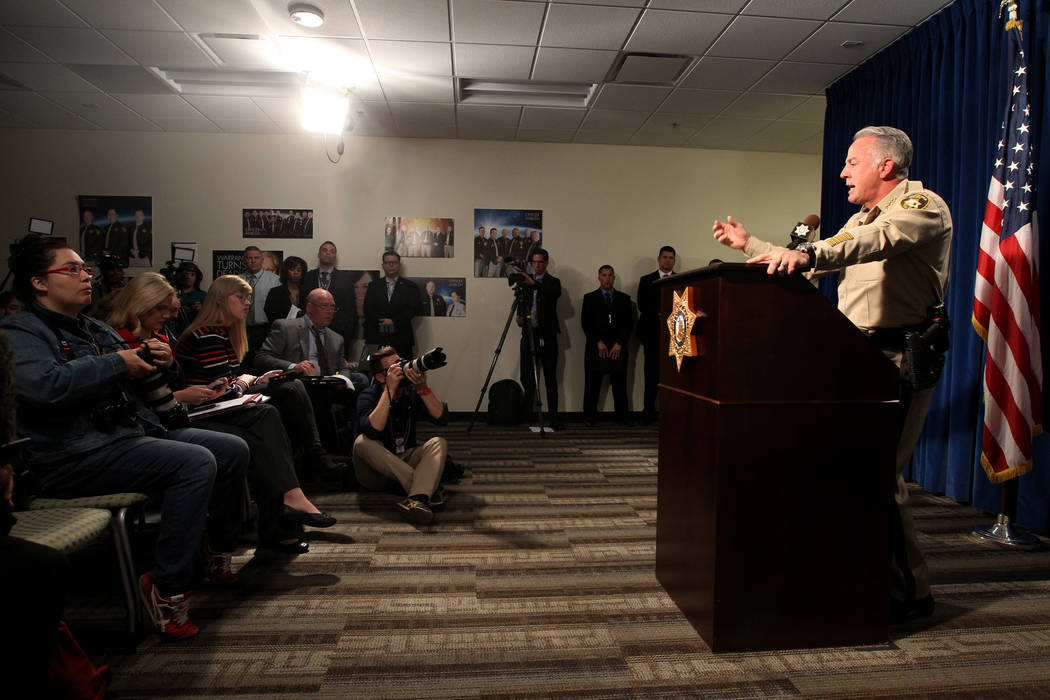 In the months leading up to the Las Vegas mass shooting, Stephen Paddock scoured the internet.
"Biggest open air concert venues in USA," he typed into a search browser in May. "How crowded does Santa Monica Beach get."
From behind his HP laptop screen, the results poured in, according to a lengthy Metropolitan Police Department report released Friday. The report details the massive investigation into the Oct. 1 shooting.
The report lists other internet searches Paddock made in September, including expected attendance for the Life is Beautiful music festival in downtown Las Vegas, "How tall is Mandalay Bay," Las Vegas Academy of the Arts Performing Arts Center, Discovery Children's Museum, and expected attendance for the Route 91 Harvest festival.
He ultimately opened fire on the country music festival, killing 58 and injuring hundreds before killing himself.
Paddock also searched Las Vegas SWAT tactics, "do police use explosives," and how certain bullets perform over different distances.
The chilling details are among the first that document the research that went into what the FBI has described as a "meticulously" planned attack.
'Indebted to no one'
Although the new report fails to hypothesize a motive, it exhaustively explains the many deliberate actions Paddock alone performed in the months and days leading up to the massacre.
"He was indebted to no one and in fact paid all his gambling debts off prior to the shooting," the police report notes.
"No suicide note or manifesto was found," another line in the report reads.
"There was no evidence of radicalization or ideology to support any theory that Paddock supported or followed any hate groups or any domestic or foreign terrorist organizations," Las Vegas detectives added.
He also had no criminal record other than a few minor traffic infractions. And according to the report, he broke no laws while amassing an arsenal of mostly rifles in the year before the shooting.
During that year, he purchased 55 weapons and more than 100 firearm-related items. In the 34 years before that, Paddock had purchased 29 guns, only one of which was a rifle.
"All the weapons he purchased to include ammunition, were purchased legally," the report reads.
In total, 24 weapons were found in Paddock's Mandalay Bay corner suite — 23 rifles and one revolver.
On a second laptop of Paddock's that authorities recovered, investigators found "several hundred images of child pornography," according to the report. An investigation into the source of those images is ongoing.
Earlier this week, a Metro lawyer said charges related to the Oct. 1 shooting could be coming within in 60 days but gave no other details.
No charges against girlfriend
Investigators "do not anticipate charges being brought forward" against the gunman's girlfriend, Marilou Danley, Clark County Sheriff Joe Lombardo said Friday. Danley was in the Philippines between Sept. 14 and Oct. 3, when she flew to Los Angeles to interview with investigators.
Lombardo also reiterated that Paddock was the only shooter.
"I know and believe there was only one suspect who killed 58 people and injured hundreds more," Lombardo said. "All the evidence recovered in this case supports that theory. There was one shooter in the 1 October massacre. There was only one person responsible, and that was Stephen Paddock."
In the new report, police detectives for the first time extensively detailed Paddock's Las Vegas hotel stays. Between Sept. 17 and Sept. 28, he rented three different condos at The Ogden, each with views overlooking the Life is Beautiful festival, according to the report.
During his time at The Ogden, Paddock sporadically traveled between Las Vegas, Mesquite, Reno and Arizona. Surveillance footage shows him hauling several loads of luggage up from his vehicle and into his various Ogden rooms, which perplexed authorities.
"Investigators have been unable to determine if Paddock intended an attack during (the Life Is Beautiful) festival or if he used it as a means to plan a future attack," the police report reads.
He checked into his first Mandalay Bay room — the large, 32nd-floor corner suite — on Sept. 25, which overlapped with his stay at The Ogden. Paddock checked into a connecting room at Mandalay Bay on Sept. 29.
It was from within the large corner suite that Paddock would shatter the floor-to-ceiling windows and open fire. In the small connecting room, police found Paddock's body.
Before the massacre, Paddock made several requests. He had a second refrigerator delivered to his room Sept. 29. He ordered multiple room-service entrees, then asked to keep the room-service cart in his suite. He later rigged the cart with one of several cameras he set up to keep an eye on the 32nd-floor hallway.
Occasionally, he took the service elevators as he hauled more and more luggage up to his room over the course of several days, sometimes with help from a bellman. When Paddock allowed housekeepers inside his rooms to clean, he stuck around and used his laptop.
More than once, late at night, he made his way down to the Mandalay Bay casino floor, where he sat down and gambled for hours at a time, surrounded by chiming machines until sunrise.
Contact Rachel Crosby at rcrosby@reviewjournal.com or 702-477-8301. Follow @rachelacrosby on Twitter. Contact Colton Lochhead at clochhead@reviewjournal.com or 702-383-4638. Follow @ColtonLochhead on Twitter.
(Warning: Report below contains some graphic images.)
Oct 1 Report by Las Vegas Review-Journal on Scribd
Gunman Stephen Paddock's internet search history
■ May 18:
"Biggest open air concert venues in USA"
"Summer concerts 2017"
"How crowded does Santa Monica Beach get"
■ Sept. 4:
"Las Vegas high rise condos for rent"
■ Sept. 5:
"Life is beautiful expected attendance"
"Mandalay Bay Las Vegas"
"Route 91 harvest festival 2017 attendance"
"Route 91 harvest festival 2017"
■ Sept. 15:
"swat weapons"
"SWAT Las Vegas"
"Do police use explosives"
■ Sept. 23:
"Excalibur Hotel & Casino"
"Las Vegas Academy of the Arts Performing Arts Center"
"Fremont Hotel & Casino"
"El Cortez Hotel & Casino"
"Family Courts & Services Center"
"Gary Reese Freedom park"
"Cashman Center"
"Cashman Field"
"Neon Museum"
"Discovery Children's Museum"
"Arizona Charlie's Decatur"
■ Sept. 26:
"Discovery Children's Museum"
■ Sept. 28:
"Where is hard drive located on e5570" (the Dell laptop found in Paddock's suite)
■ Sept. 30:
"NV gun shows"
"NHRA schedule 2017"
Weapons found in Mandalay Bay suite
The report released Friday detailed the arsenal gunman Stephen Paddock had inside his Mandalay Bay suite.
Those firearms included 14 AR-15 semi-automatic rifles. All 14 were equipped with bumps stocks, which simulate automatic fire, and 11 were equipped with 100-round magazines.
Police also found eight AR-10 semi-automatic rifles. All eight were equipped with bipods and scopes, and six were equipped with 25-round magazines.
Paddock also had one .308 bolt-action rifle and one .38-caliber revolver in his suite.