Officer accidentally fired weapon in Las Vegas gunman's Mandalay Bay suite
October 30, 2017 - 6:51 pm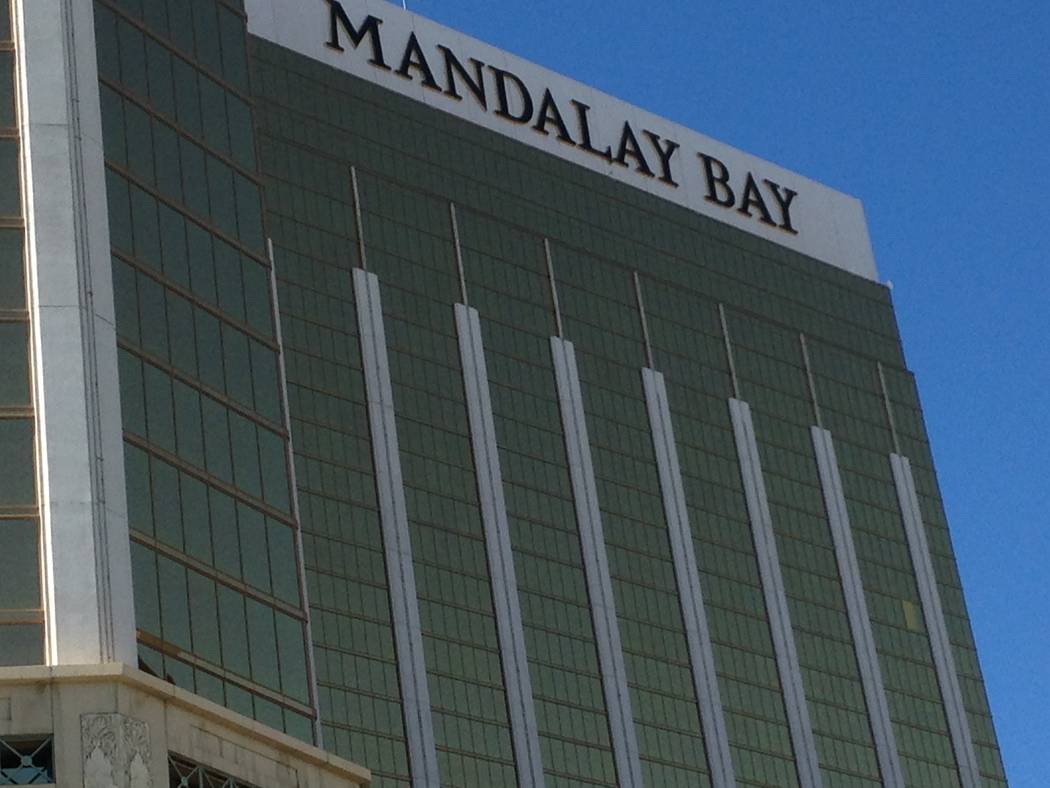 A Metropolitan Police Department officer accidentally discharged his weapon inside the Mandalay Bay gunman's suite the night of the Oct. 1 shooting, the Clark County sheriff confirmed Monday.
The police firearm went off inside the suite sometime after officers made entry, Sheriff Joe Lombardo said. But the round or rounds were not fired in the same room where gunman Stephen Paddock was found dead with what has been described as a self-inflicted gunshot wound.
"It happened, and we're investigating it, just like we do with any officer-involved use of force," Lombardo told the Las Vegas Review-Journal. "Nobody was struck."
It's unclear what caused the officer, who has not been named, to discharge his weapon.
Lombardo also confirmed Monday that the 32nd floor of Mandalay Bay, where the gunman's corner suite was located, did not have security cameras facing the gunman's suite or the stairwell door that Paddock had apparently sealed sometime before the shooting. The only cameras on the floor faced the elevators.
FBI Las Vegas spokeswoman Sandra Breault has repeatedly declined to speak about the investigation.
Fifty-eight people were killed and more than 500 were injured during the shooting, which began shortly after 10 p.m. on the last night of the Route 91 Harvest festival.
Lombardo previously said a group of officers breached the gunman's suite at 11:20 p.m., about an hour after the gunman stopped firing his weapons for unknown reasons.
The gunman's motive remains a mystery, and nearly a month after the shooting, several more straightforward questions about the shooting have not been addressed or answered.
As of Monday, the Clark County coroner's office had not released the gunman's official cause or manner of death.
Contact Rachel Crosby at rcrosby@reviewjournal.com or 702-477-8301. Follow @rachelacrosby on Twitter.