Quilts for victims of Las Vegas shooting put on display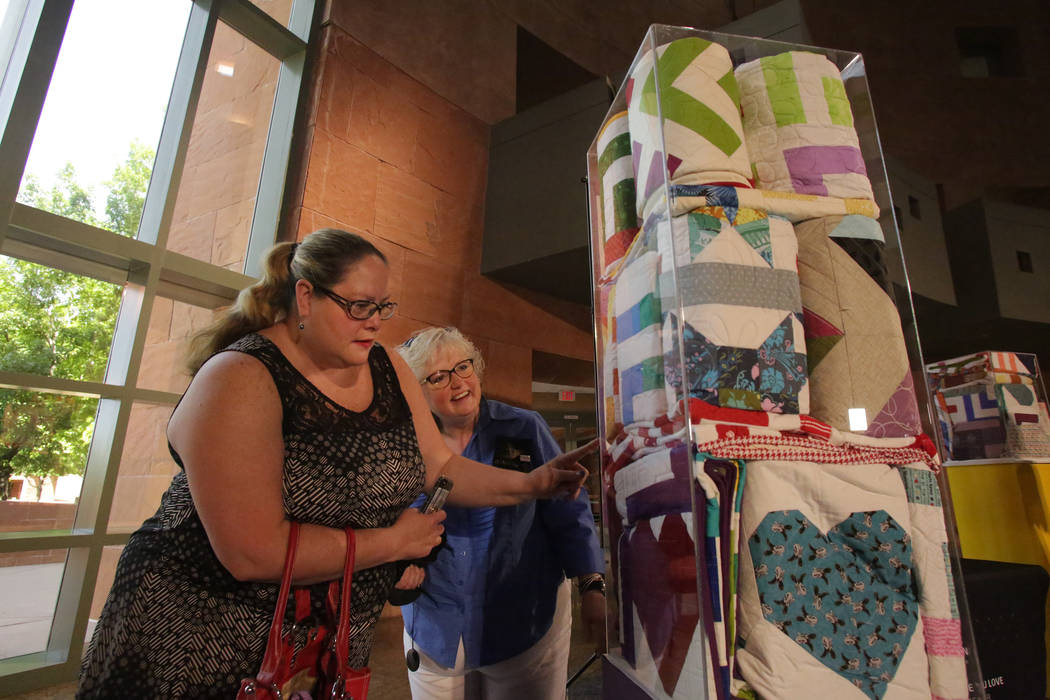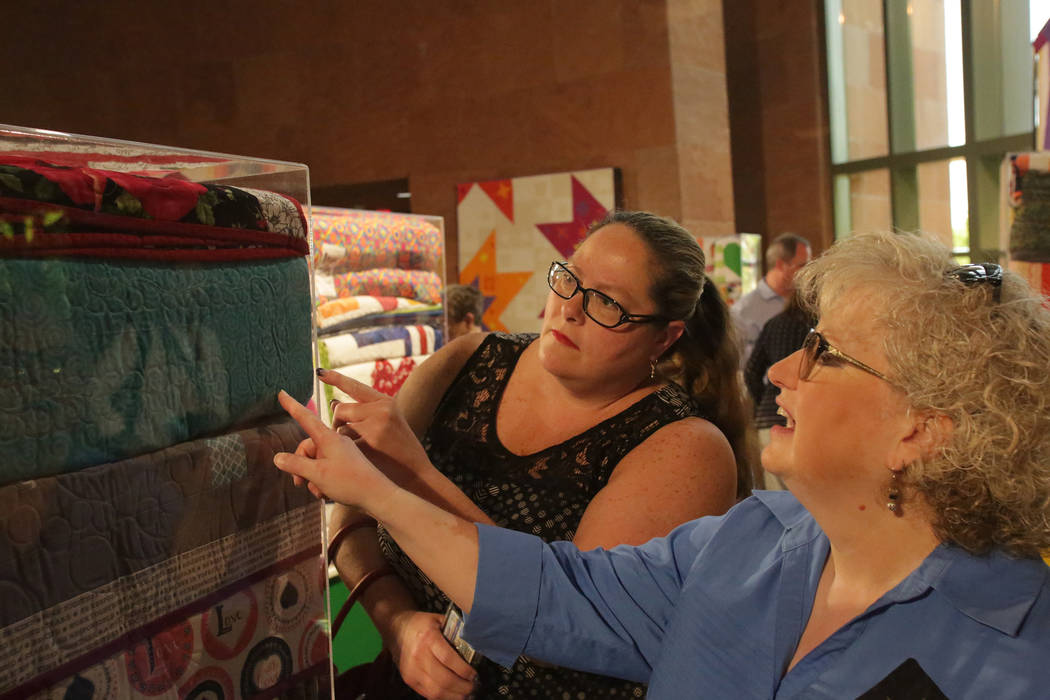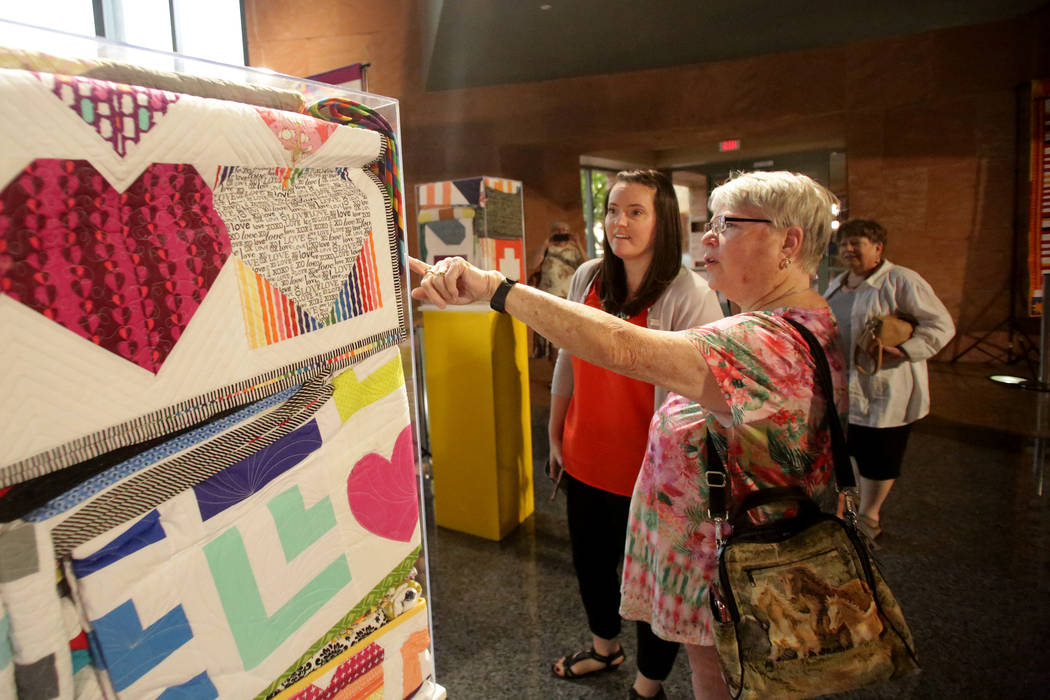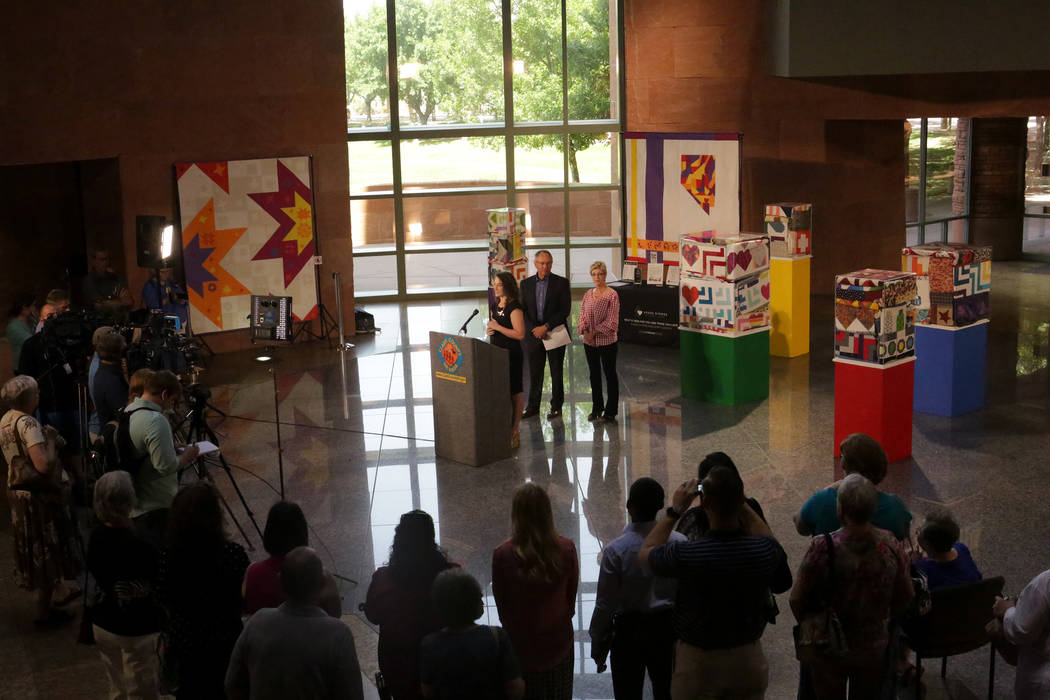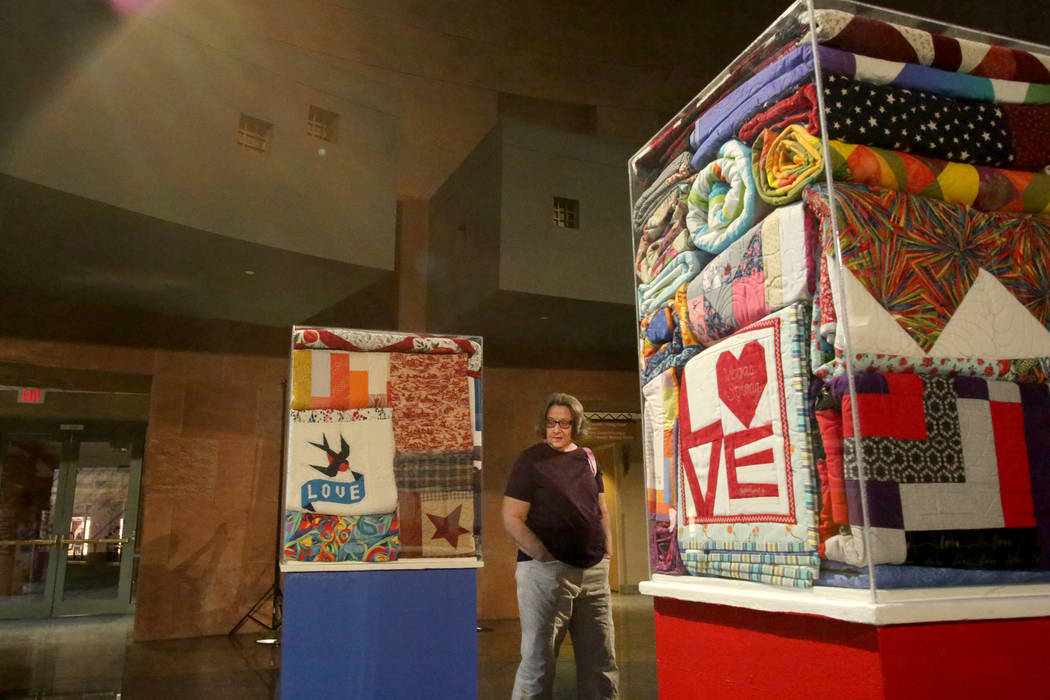 Hayle McClellan knows that a quilt's embrace brings comfort.
So when the Route 91 Harvest festival shooting inflicted tragedy upon the Las Vegas Valley, McClellan and other members of Las Vegas Modern Quilt Guild formulated a plan of how they could uniquely contribute to the community's healing.
On Monday at the Clark County Government Center the guild revealed its months of work: more than 250 handmade quilts collected and created for victims of the Oct. 1 attack.
"Throughout history quilts have been used for comfort for warmth," said McClellan, the guild's president. "I like to say we just want to wrap everyone in a warm, quilty hug to show our support and our love for community."
A selection of the quilts with colorful fabrics decorated with hearts and other shapes will be on display at the government center's rotunda through July 20. After that they will be shipped to survivors of Oct. 1 and family members of the victims who were killed.
"We are grateful to the artists in our community and around the world who participated in this beautiful labor of love and support extended to the victims of 1 October," county Commissioner Chris Giunchigliani said.
McClellan said her group drew inspiration from the Orlando Modern Quilt Guild, which held a quilt drive following the Pulse Nightclub shooting in June 2016.
Within a week of the local shooting, the Las Vegas Modern Quilt Guild began seeking donations on social media using "#QuiltsOfVegas." A few days later, box after box of completed quilts and quilt-making supplies began arriving at McClellan's workplace, Rainbow Dreams Academy.
"Each week I spent about 30 hours unboxing, hauling stuff, taking it to members of our guild," McClellan said. "We got quilts from Germany, Switzerland, Canada. Anywhere you can think of people were showing their support for Vegas."
The guild's 70 or so members met on weekends at churches and quilt shops to stitch the day away, McClellan said. Their creations range in size from smaller throws to big enough to cover a queen-size bed.
"It was a labor of love for people who needed love," quilter Gina Fiddes said.
Contact Michael Scott Davidson at sdavidson@reviewjournal.com or 702-477-3861. Follow @davidsonlvrj on Twitter.