Shooter's brother: 'We have no idea how this happened'
October 2, 2017 - 6:12 am
Updated October 2, 2017 - 8:08 pm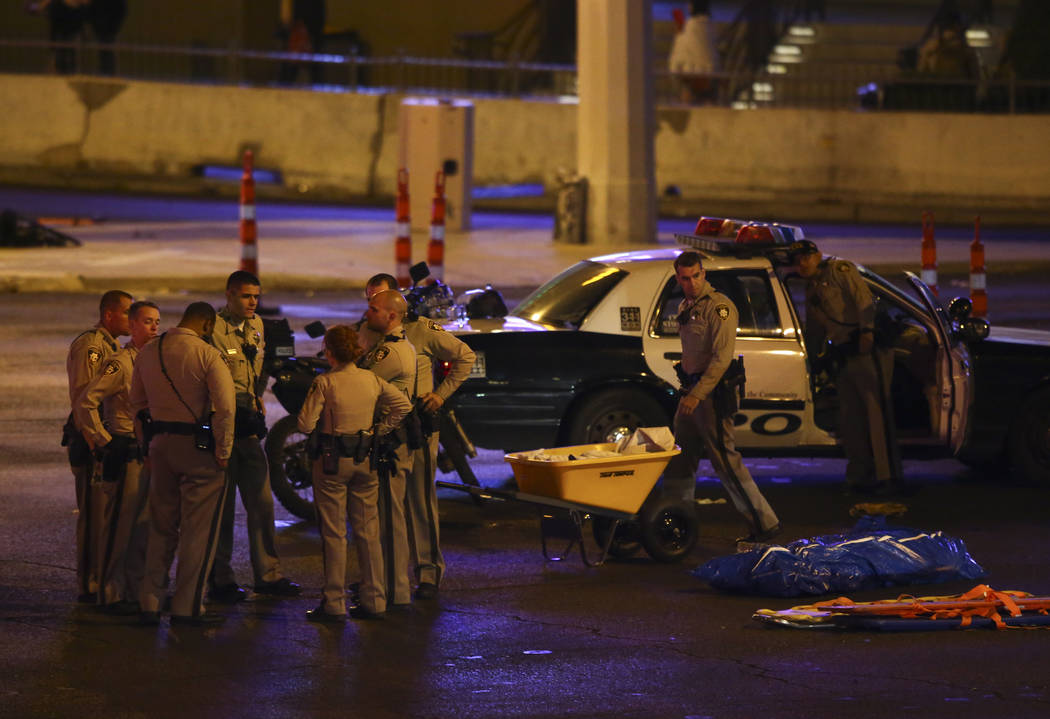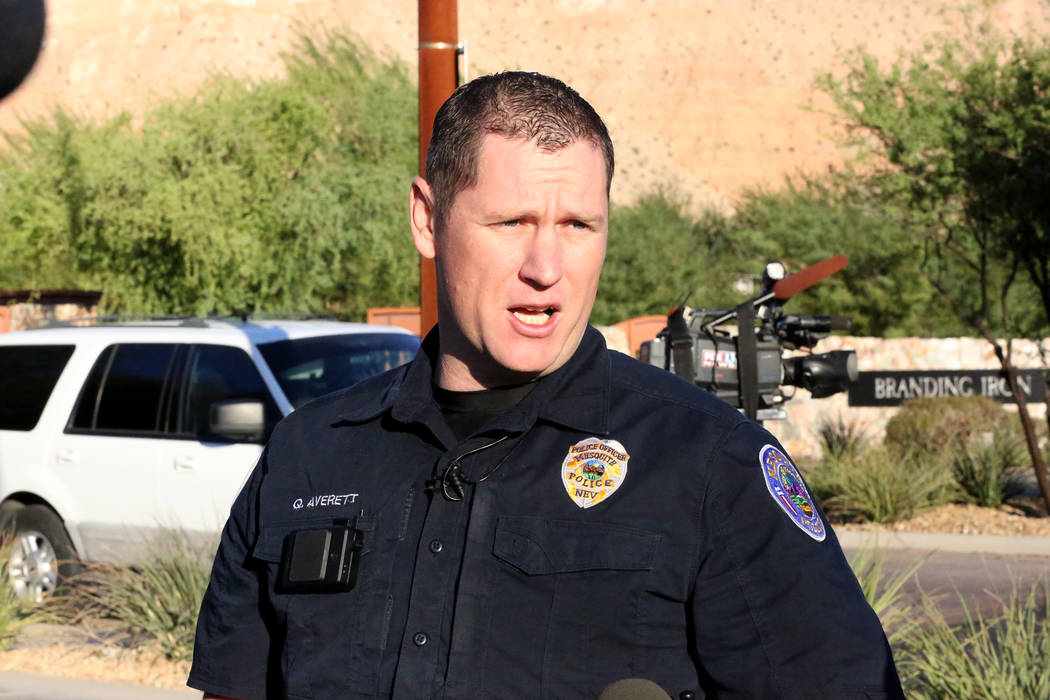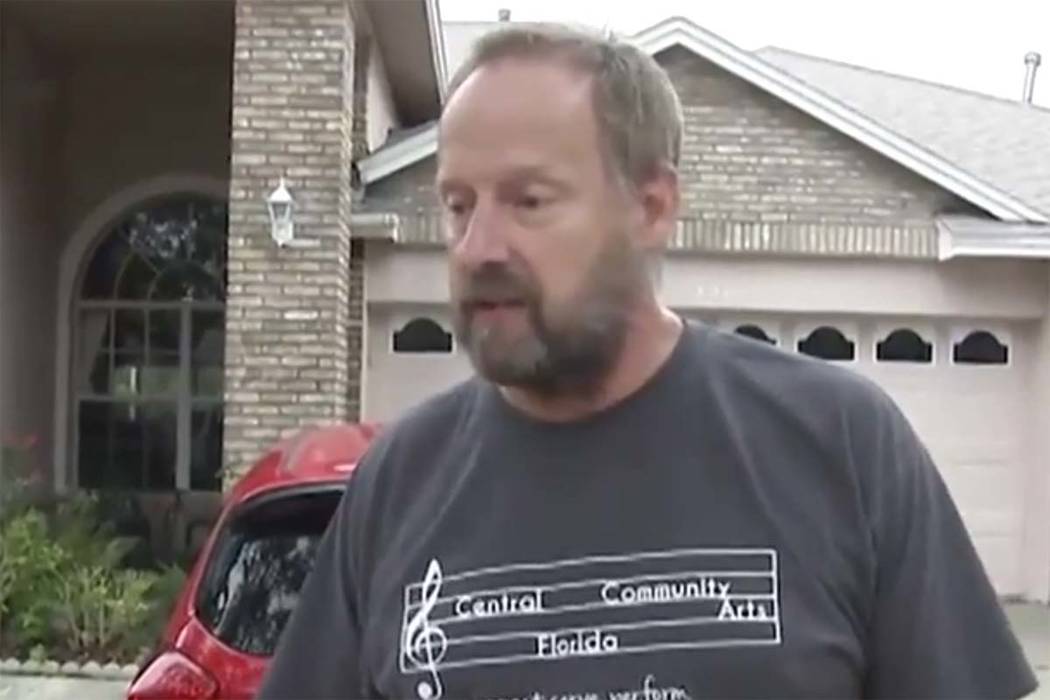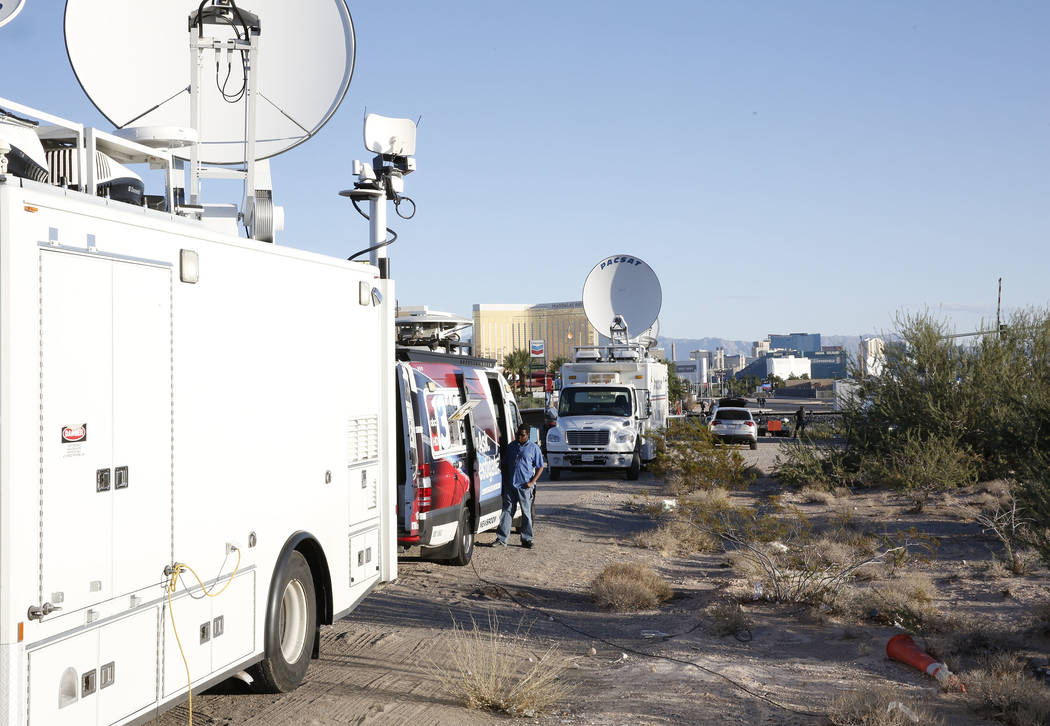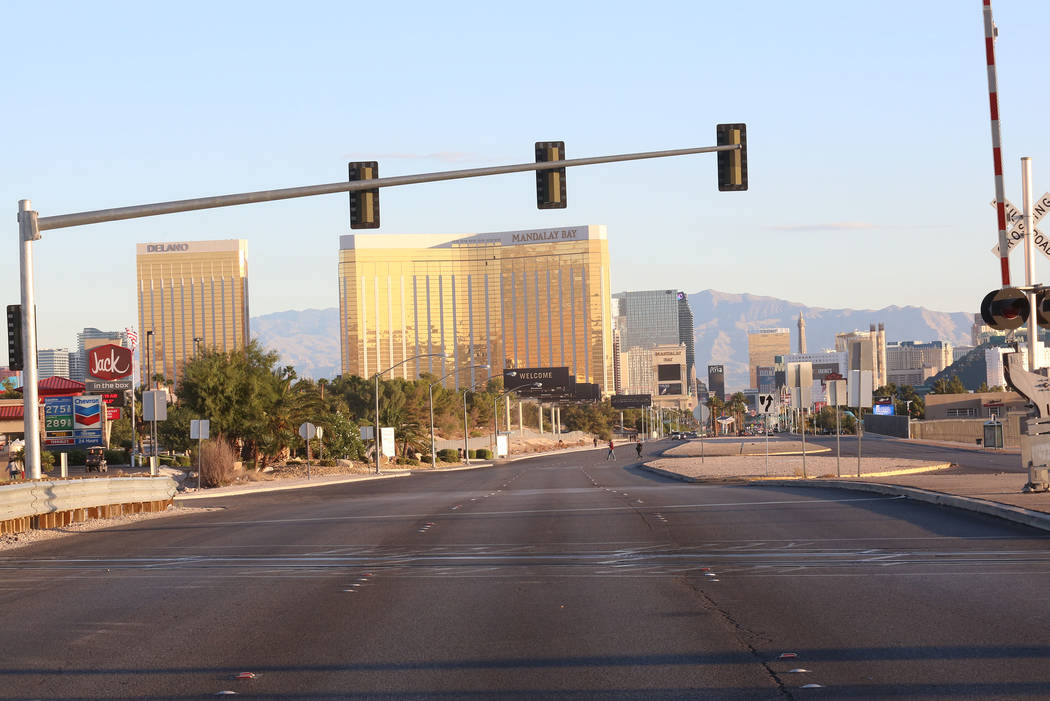 The brother of Strip killer Stephen Paddock wept Monday morning as he reacted to the news of Sunday's mass shooting on the Strip.
"We have no idea how this happened," said Eric Paddock, 55, of Orlando, Florida. "It's like an asteroid just fell on top of our family."
Police said Stephen Paddock, 64, opened fire on an outdoor music concert from a Mandalay Bay hotel room late Sunday, leaving at least 59 people dead and injuring at least 527. Paddock killed himself as police closed in on his room.
"There is no reason we can imagine why Stephen would do something like this," his brother said.
"All we can do is send our condolences to the people who died. Just no reason, no warning."
From quiet retiree to killer
The younger Paddock repeatedly described his brother as "just a guy" with no serious health or money problems.
"As far as we knew, he had enough money to live the rest of his life in comfort," Paddock said, adding that his brother became wealthy off a family real estate business.
Eric Paddock said he was on the phone all morning with Las Vegas police trying to figure out what happened.
"We're lost," he said. "We don't get it. This is like someone else did this."
Eric Paddock said his brother lived a quiet life as a retiree in Mesquite, frequently coming to the Strip to play video poker.
"It was a job to him, " he said. "He gambled to get comps at the casinos so people would bring him sandwiches and drinks. He went to whichever casinos he could get the best deal."
The brothers last talked a couple of weeks ago, when Stephen called to see how their mother was doing after Hurricane Irma swept through Orlando, he said.
Eric Paddock said he was surprised to learn that his older brother had an arsenal of more than three dozen firearms at his Mandalay Bay hotel room and Mesquite home.
"He might have had a gun or two, but he didn't have a huge stock of guns," Eric Paddock said.
A pilot and gun enthusiast
His brother was a customer of Guns and Guitars, a Mesquite gun store, said Jan Sullivan, the retired owner. She added that her son now runs the shop and "knew him," but she didn't have any other information about him, including his purchase history.
There is no record that Stephen Paddock served in the military, said U.S. Army Major Dave Eastburn, a Pentagon spokesman in Washington, D.C.
Federal Aviation Administration records show Stephen Paddock obtained a private pilot's license in November 2003.
He rented a hangar for his Cirrus SR20 from the Mesquite Metro Airport from 2007 to 2010, when he ended his lease without any explanation, said Cynthia Godfrey, the airport's director.
Godfrey said he always paid on time and never gave them any problems. She did not know why he needed the aircraft.
The Cirrus SR20 can seat up to five people with about a three-hour flight time. Used versions go for well over $100,000, according to websites selling used planes.
Paddock was not listed in FAA records as owning an airplane at the time of his death.
No criminal history
A spokeswoman for Lockheed Martin Corp. said Paddock worked for the aerospace giant from 1985 until 1988.
Eric Paddock said his brother, who moved to Las Vegas from Florida, was a former accountant, but records show he was not licensed in Nevada or Florida.
Their late father, Benjamin Paddock, was once on the FBI's Ten Most Wanted Fugitives list, the younger Paddock said.
A Las Vegas FBI spokeswoman said a man identified as Benjamin Hoskins Paddock was placed on the list in June 1969 after he had escaped from a federal prison in Texas, where he was serving time for robbery. He was taken off the list in May 1977 after the FBI determined he no longer fit the criteria required to be on the list, the spokeswoman said.
The wanted poster had described the Paddock patriarch as "psychopathic" with reported "suicidal tendencies."
Both Paddock brothers had little contact with their errant father, who had been convicted of robbing a bank in Arizona, Eric Paddock said.
"The truth is he was a big dumb (expletive) ," Eric Paddock said.
Court records show that Stephen Paddock did not have a criminal record in Las Vegas.
In September 2012, Paddock filed a negligence lawsuit in Clark County District Court against The Cosmopolitan of Las Vegas over a fall at the Strip resort.
He claimed that he "slipped and fell on an obstruction on the floor" and suffered injuries as a result of the "dangerous condition."
The lawsuit, however, was dismissed in October 2014 after both sides agreed to drop it.
Attorney Jared Richards, who prepared the lawsuit for Paddock, declined to be interviewed. But he issued a statement saying his firm was "horrified" by the deadly shooting.
A mysterious safe
Paddock bought a home in Mesquite in January 2015 for $369,000. His girlfriend, Marilou Danley, once considered a person of interest in the shooting investigation, lived with him in the 2,018-square-foot home, records show.
He also bought a $238,000 home in a Del Webb Community in the Reno area in June 2013, records show.
Police and FBI agents arrived Monday and cordoned off a couple of blocks in Paddock's northwest Reno neighborhood. SWAT team members gathered outside the house, their truck blocking the view to his entrance. Roads continued to be blocked after 5 p.m.
Police could be seen taking ladders from a truck to the house. Two snipers in camouflage crawled along a mountain ridge above the block.
Dee McKay, who once lived next door to the shooter's Reno home, said Paddock kept to himself.
"He just kept his head down and would go to the clubhouse and come back," she said Monday.
Neighbors told her that Paddock was a professional gambler.
Danley, his girlfriend, sometimes helped McKay remove long weeds at her home, she said.
One thing that struck McKay as odd was the large safe in his two-car garage.
"When you open the garage door, you can see it," she said. "You shouldn't let people see your safe. It seemed bigger than me, you know, like a small refrigerator."
McKay said she never saw what was in the safe.
Not well-known to neighbors
In Mesquite Monday morning, box-shaped SWAT vans drove past an immaculately clean golf course and on the quiet streets of the 55-and-older Sun City community.
Mesquite police spokesman Quinn Averett said his department was assisting Las Vegas police.
Officers executed a search warrant at the house looking for evidence tied to the Strip shooting, and they performed forensics work.
Stephen Paddock lived in one of Sun City's newer subdivisions. His greenish brown single-family home was one of about four in the subdivision blocked by police to passers-by.
Neighbors had been evacuated, Averett said.
Investigators, he said, found weapons and ammunition in the house.
He said Mesquite officials had no contact with Stephen Paddock or Danley, and he did not know how long the couple had lived in the area.
Some Sun City retirees on morning walks woke up to the news that a neighbor was the country's deadliest mass shooter.
Ken Heinly, 73, said he saw the news on President Donald Trump's Twitter account before a regular walk with a friend.
"It's unbelievable," Heinly said. "This place is just so quiet."
Theresa Eastman said she passed Stephen Paddock's house often on morning walks.
She recalled pool work getting done at the house last spring.
In Mesquite, only questions
Elsewhere in Mesquite, Hank Thropp, 72, rode into a fast-food parking lot on a motorcycle and with a jacket of expletive-laden patches.
He sat at a table in McDonald's and discussed the day's events with three of his friends, all local residents who said they can't afford to live in Sun City. They mostly had questions.
How did he get a gun into Mandalay Bay?
What brought Paddock to Mesquite?
None of them knew the man but said they were concerned about the influx of new residents to their community. Who really were their neighbors? Had Paddock planned his carnage from a house minutes from their own?
"What kind of person could do this?" Thropp said. "Sounds like someone I'd never want to meet."
Contact Jeff German at jgerman@reviewjournal.com or 702-380-4564. Follow @JGermanRJ on Twitter. Contact Arthur Kane at akane@reviewjournal.com. Follow @ArthurMKane on Twitter. Contact Wade Tyler Millward at wmillward@reviewjournal.com or 702-383-4602. Follow @wademillward on Twitter. Contact Ben Botkin at bbotkin@reviewjournal.com or 702-387-2904. Follow @BenBotkin on Twitter. Review-Journal staff writer Alex Cohen contributed to this story. Kathy Reakes, a Review-Journal correspondent based in Florida, also contributed.