Thousands of postcards and messages of support arrived after Las Vegas shooting
December 25, 2017 - 2:41 pm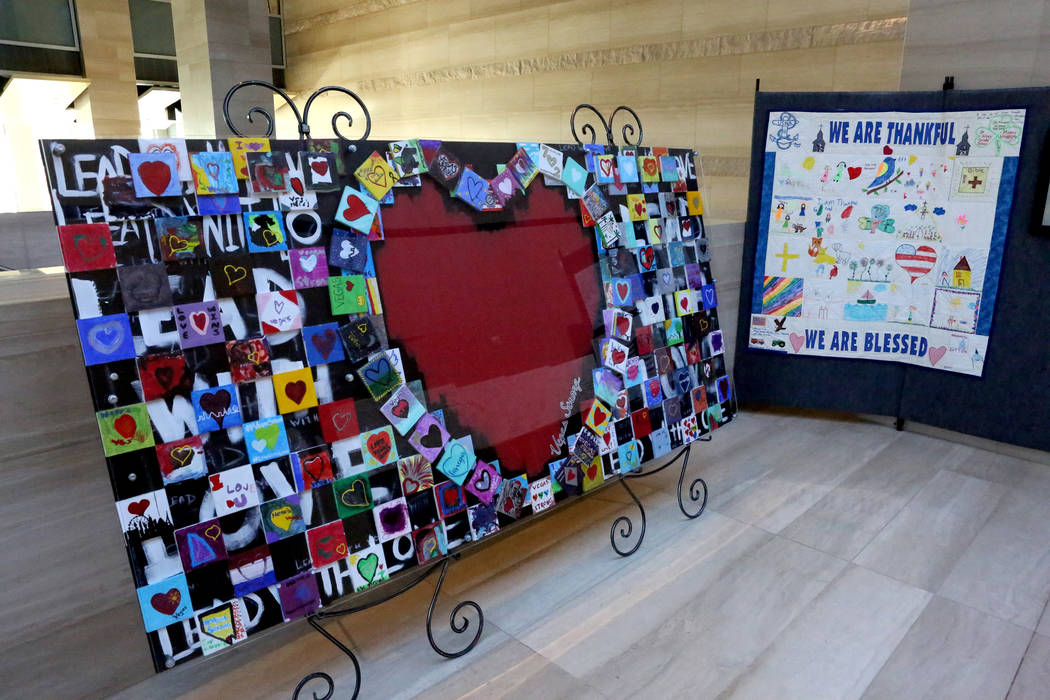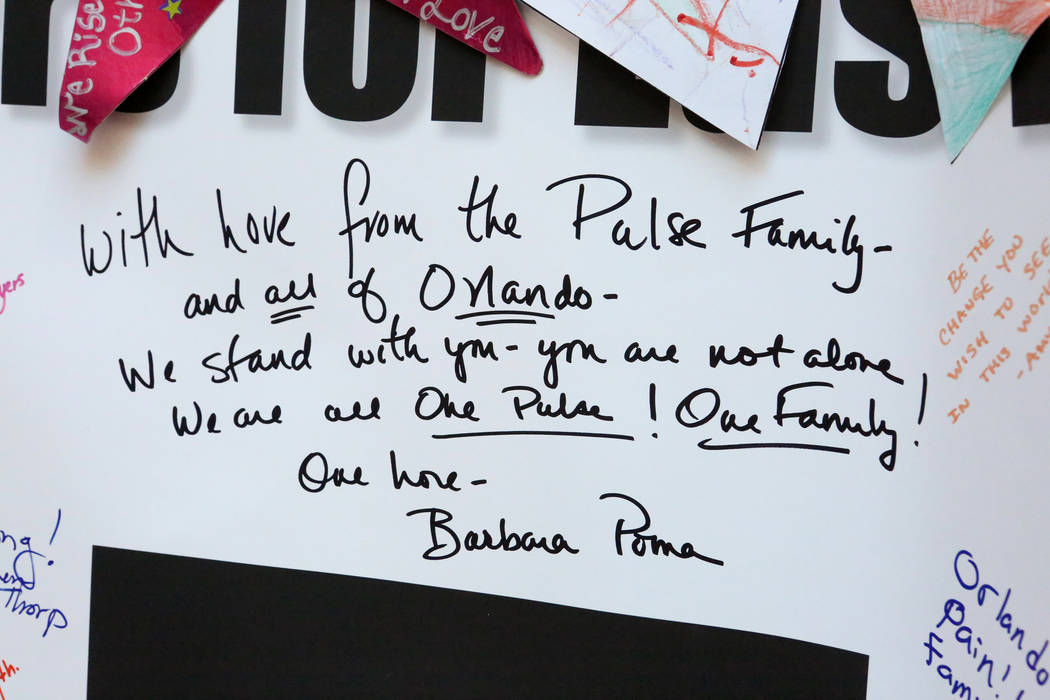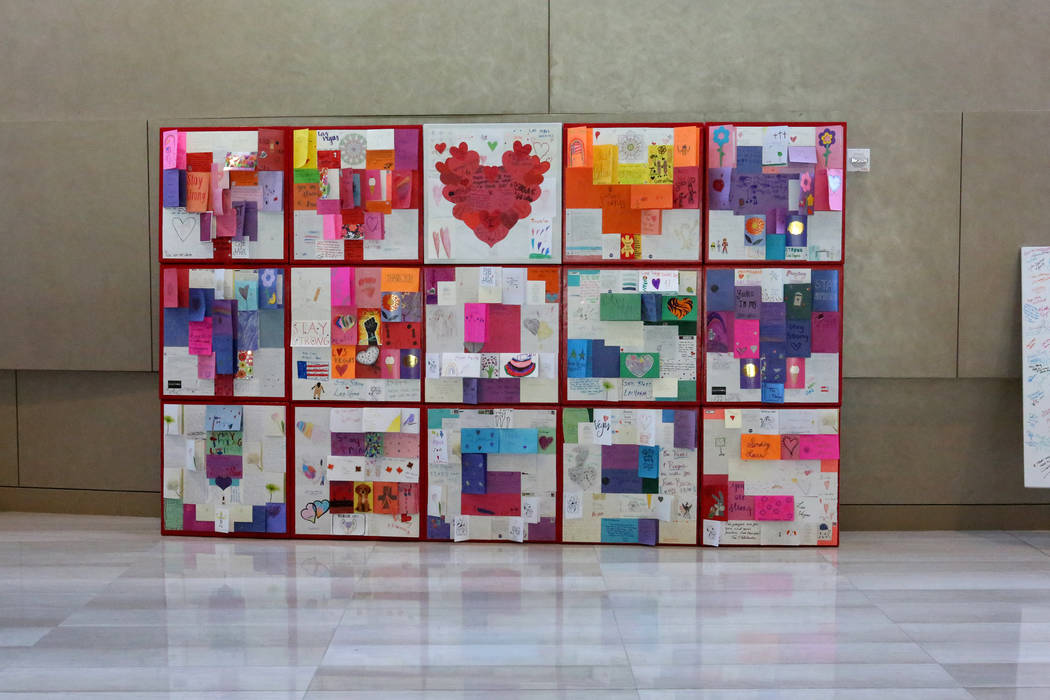 Prayers from Alabama, love from Detroit, good vibes from North Dakota and messages of support from all over the world have poured in to Las Vegas City Hall since early October.
Roughly a quarter of the postcards, posters and banners sent to Las Vegas from classrooms, congregations and countries following the Oct. 1 mass shooting on the Strip are part of an exhibition on City Hall's second floor.
Ally Haynes-Hamblen, the city's cultural affairs director, wasn't particularly surprised by the volume of messages — she estimates 4,000 to 5,000 had come in as of mid-December. But the distance some traveled struck her — India, New Zealand, the Middle East, a condolence book from the Argentina's embassy to France.
"Some are in languages where I can't translate the words, but I can still feel the sentiment," Haynes-Hamblen said.
The exhibition will likely stay at City Hall through January, before it is moved to be displayed at facilities throughout the city. Haynes-Hamblen wants the messages to be on display at some location within each of the city's six wards over the next year to 18 months.
The city also is working with the Nevada State Museum on a plan to preserve the messages and mementos left for victims at the Las Vegas Community Healing Garden created downtown in the wake of the shooting, Haynes-Hamblen said.
Many messages are from children. Some came from people in other communities that have weathered mass shootings — Orlando, Florida, and Newtown, Connecticut.
The city has been working with artist J.K. Russ, who wove some of the messages into a display at City Hall. The cards were arranged to spell out "Las Vegas."
Some messages are signed, some aren't. Others indicate where they're from, some don't. Here's a sampling of some of the messages:
"Las Vegas is our 2nd home… we were so heartbroken over the shooting. We got there Wed. morning. I have never seen the Strip so empty. The city just seemed broken. We will be back in Jan. and know Vegas will be on the mend."
"Dear docters (sic) I really appreciate what you have done to save all are (sic) people."
"Nuestro Amor y Apoyo a nuestros humanes de Las Vegas."
"No more gun violence."
"We are one. 702."
"Dear first responders, thank you so much for helping and saving the city of las vegas. I really appreciate it. I am really sorry for all the family members and friends we lost but without you heros (sic) and the other people that were at the concert who were also hero's (sic) that risked their life's (sic) we probably would have lost more."
"What a tragic act that cannot be explained away or forgotten. Only time and connections to other people can help."
"You're beautiful, you're strong, you're not alone."
"Our hearts are with you! Love will always overcome hate."
"Small in size, but mighty in spirit!"
"Still the best city in the world! Good people, good hearts."
"Rise above Vegas, you are worth it."
Contact Jamie Munks at jmunks@reviewjournal.com or 702-383-0340. Follow @JamieMunksRJ on Twitter.