UNLV hockey coach grateful for help during Las Vegas shooting
October 9, 2017 - 7:04 pm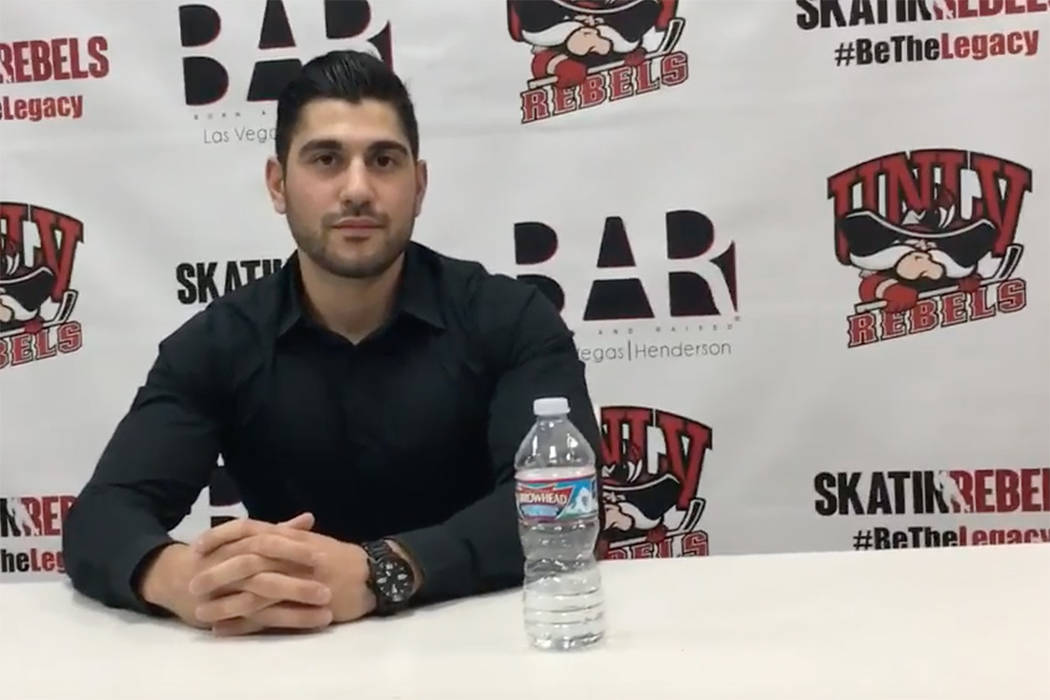 Nick Robone, the 28-year-old assistant UNLV hockey coach who was hit in the chest by a bullet shot by Stephen Paddock, knows that when the Route 91 Harvest festival was turned into a shooting gallery, he was lucky.
Lucky the bullet missed both his heart and lung by just millimeters — surgeons who removed the bullet said the lung was badly bruised.
Lucky he was there with his 25-year-old brother, Anthony, a paramedic, and a good friend, Billy Tufano.
"They brought me to safety when they saw I was spitting up blood," Robone said over the phone from his room at Sunrise Hospital Medical Center. "And now I'm supposed to make a complete recovery."
Robone said he is thankful and proud of what his brother and Tufano did for him on Oct. 1 — they bandaged his chest and kept him behind some police cars before he was taken away by ambulance to Sunrise. But he said he's proudest of how first responders and everyday civilians helped people in need.
Robone called them the true heroes that night:
"They risked their lives to help others."
Contact Paul Harasim at pharasim@reviewjournal.com or 502-387-5273. Follow @paulharasim on Twitter.