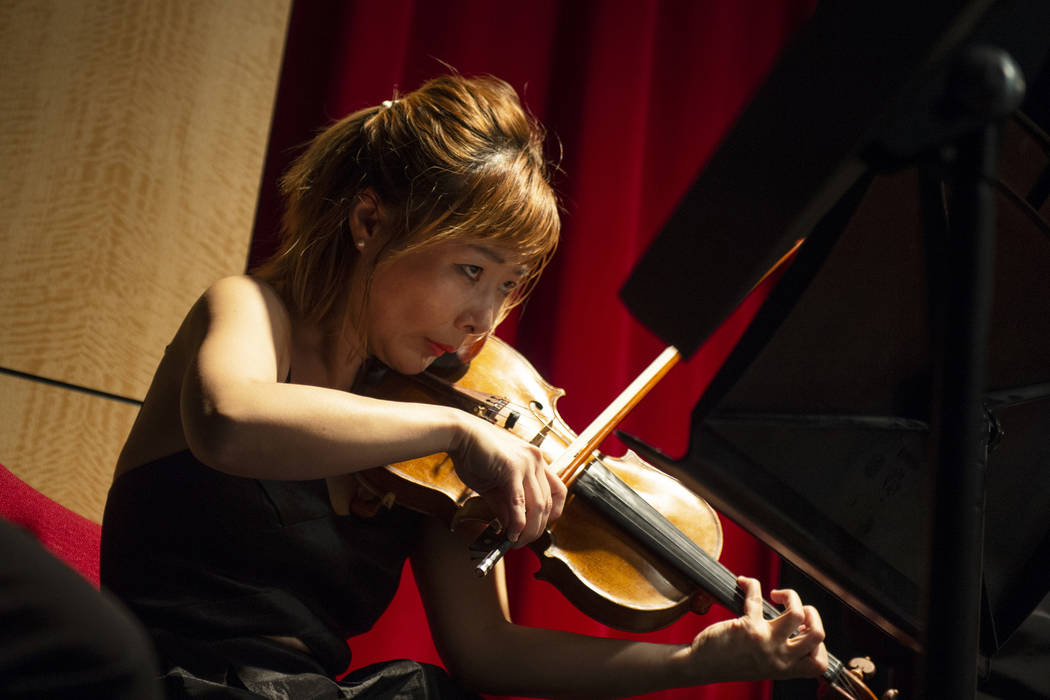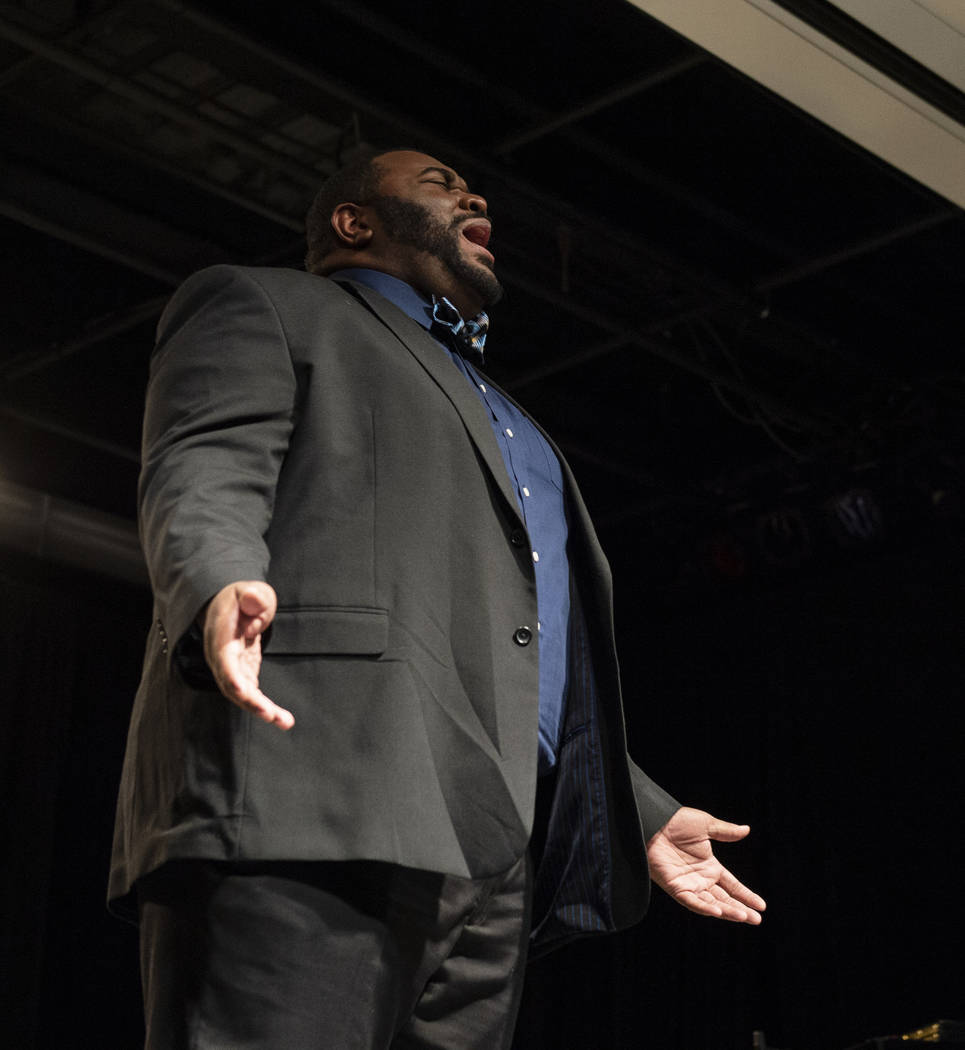 The two dancers slowly diverged on the stage, but they didn't stay separated for long.
They met back in the center, and placed their arms around one another, leaning on each other for support.
The artistic expression was one of many on display Monday during UNLV's campus remembrance ceremony of the Route 91 Harvest festival on Oct. 1, 2017.
"It's a piece about brotherhood," said A.J. Vehec, one of the dancers. "And we felt that it really fit well with what Vegas went through after the fact — how everyone came together and always was there for each other after the tragedy."
The ceremony was short on words, but full of feeling — sadness, anger, reflection and even joy — a balance of emotions that Acting President Marta Meana wanted the one-year anniversary service to achieve.
"I knew I wanted to do something special for Oct. 1," Meana said. "I thought that art, music, poetry would be able to cover all of the very complex emotions that we feel. The minute you start trying to make speeches about it, you leave out certain things. It just doesn't cover the breadth."
The ceremony included musical performances, a poetry reading and 58 chimes to honor the lives lost in the shooting on the Las Vegas Strip.
"Just to hear that number of times going off is intense," said Joe Morgan, an assistant professor of education.
The chimes followed the reading of a poem, "58 Bells," that Eryn Green, a poet and an assistant professor in residence wrote in honor of the 58 people who were killed in the shooting.
"A bell to remind my students to hold the door a little longer, look each other, in the eyes," Green recited from his poem. "A bell to signify the power of tiny gestures, how much they might matter."
Across campus, one student used the lyrics of a song to articulate his feelings.
Eli Thompson, a senior political science major, transcribed on yellow notepad paper, the lyrics to "Missing (Serravalle)." He added it to the Day of the Dead ofrenda that opened on Monday at the Marjorie Barrick Museum in honor of the shooting anniversary.
"The song was written in response to the writer losing someone close to him," Thompson said. "And though I didn't lose someone close to me, I felt like I lost the security in that same sense. I learned how to play it on guitar the night of Oct. 1. That was my coping mechanism."
Across town, the College of Southern Nevada also asked students, staff and faculty to share their thoughts in remembrance of Oct. 1.
They wrote their messages on yellow sticky notes.
"Be strong, be beautiful," one note read.
Another: "There's always hope for the next day."
That was the resounding message behind Charlene Gibson's speech to a crowd of about 70 people who gathered on the Charleston campus for a candlelight vigil.
"After Oct. 1 came Oct. 2, a day when so many people showed up to donate blood, they had to be turned away because there wasn't enough resources to take those donations," said Gibson, a communications professor at CSN. "It's so important for all of those moments where we stop to remember and grieve, that we also stop to have hope, that we remember there is always an Oct. 2. There's another sunrise, there's an opportunity for us to band together as a community and be Vegas Strong."
Contact Natalie Bruzda at nbruzda@reviewjournal.com or 702-477-3897. Follow @NatalieBruzda on Twitter.