'Vegas Strong Baby' celebrates first birthday
Updated October 2, 2018 - 8:23 pm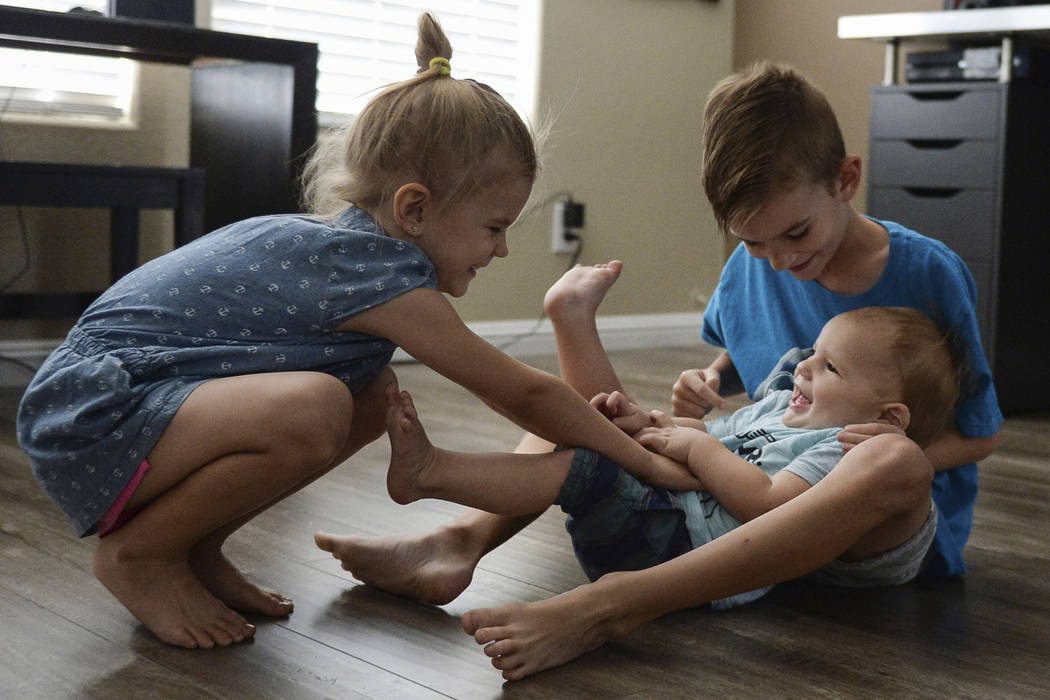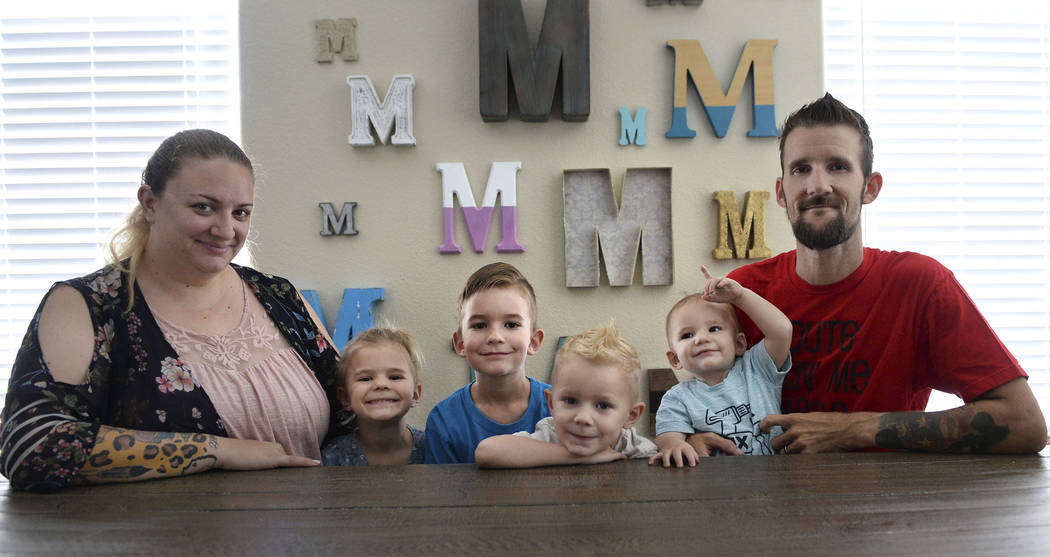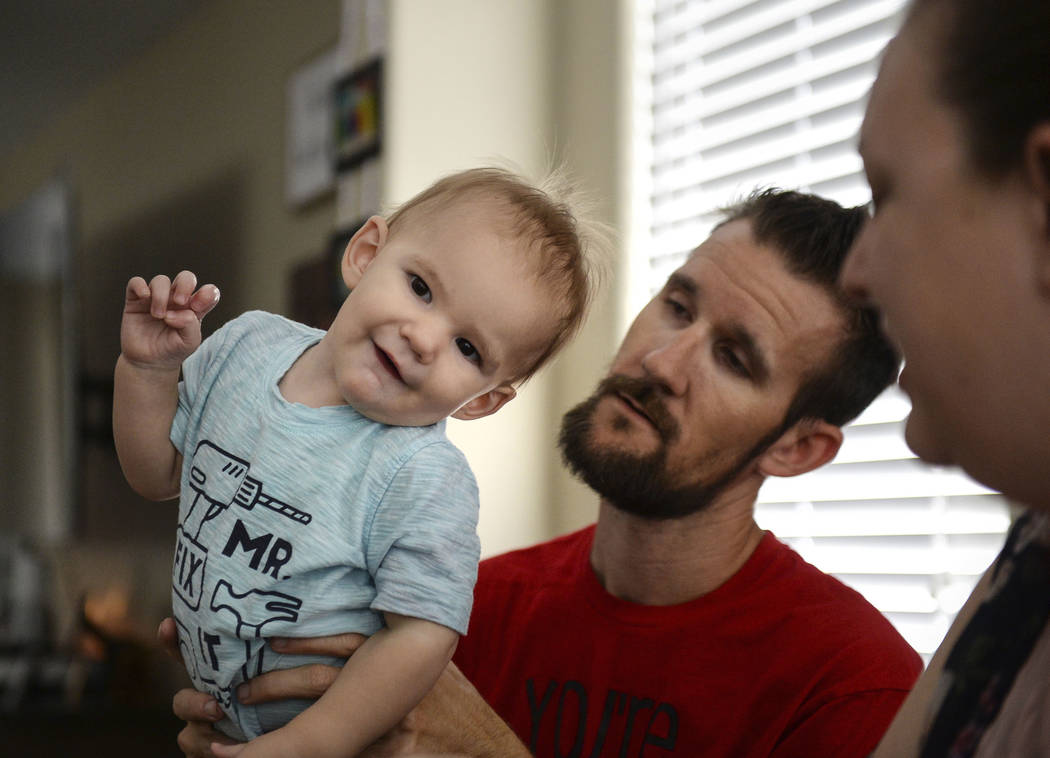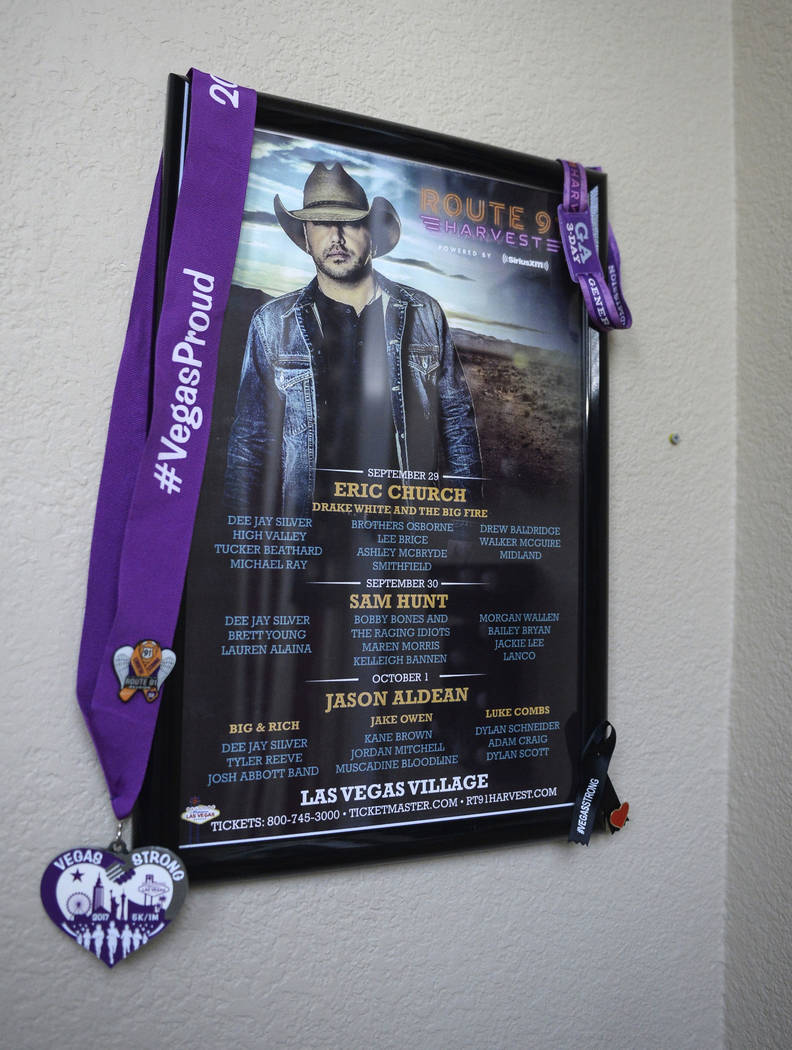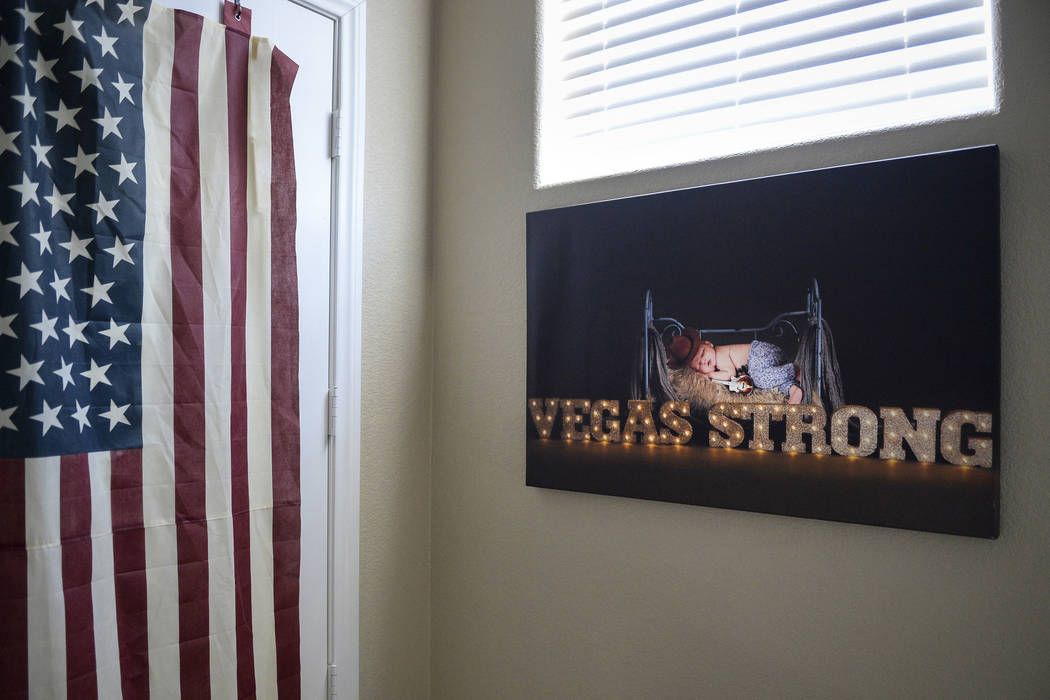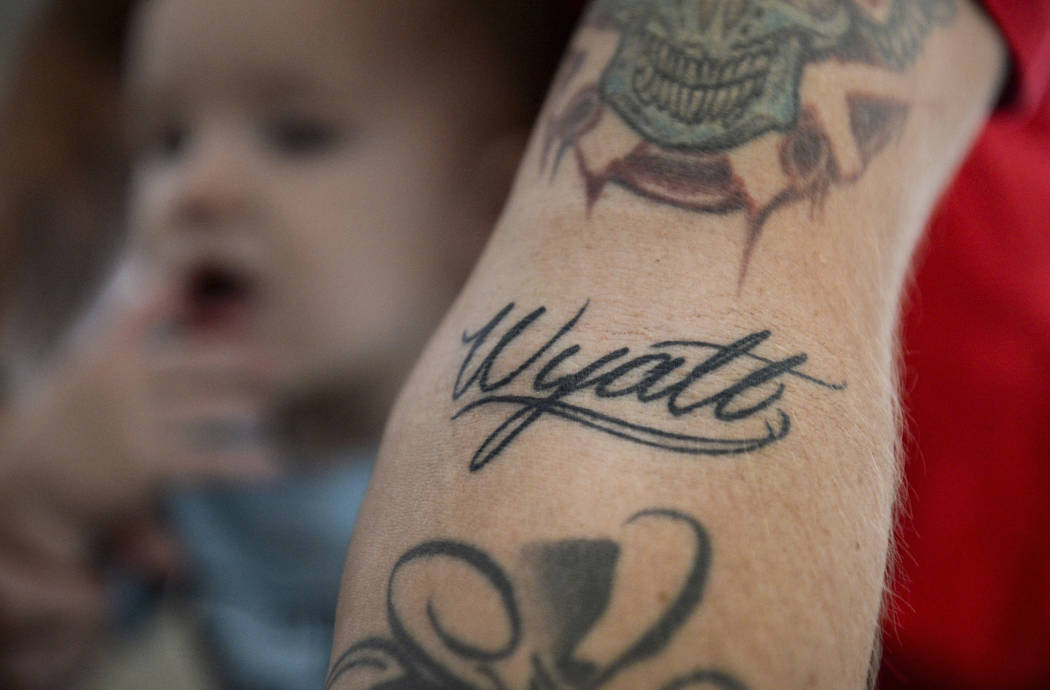 Days before his first birthday, the gap-toothed "Vegas Strong Baby" toddled across the wood floor of his Las Vegas home toward his 4-year-old sister, Lylah.
The brown-eyed baby took six teetering steps, stumbled, and she picked him up by his arms. He grinned, flashing his eight teeth, as he always does.
"He's as happy as can be," his father, 35-year-old Travis Matheson, said.
Baby Wyatt turns 1 on Wednesday.
As his parents, Matheson and his fiancée, Markie Coffer, celebrate their son's life this year, they're also reflecting on Oct. 1, 2017, when they attended the Route 91 Harvest festival.
As a gunman shot down at the concert venue below, their fourth child's life was still forming.
"It was the initial blast that hit us in the face," Matheson said. "And after the shots, it was full on auto."
'Trying to get to her'
Coffer's brother, Cody, had been struck in the right shoulder, nearly hitting his pulmonary artery. Fifty pieces of shrapnel remain embedded in his chest.
After he was hit, he didn't tell his pregnant sister. He didn't want to worry her or affect the baby.
"Doctors told him his long-sleeved Under Armour (shirt) saved his life," she said.
As the volley of gunfire continued, people started to fall around them. One man, suffering from a gunshot wound, fell backward, on top of them.
"My initial reaction was the baby," Matheson said. "I was trying to get to her, but I had someone on top of me," he said.
But Cody Coffer protected her.
The trio moved to hide underneath the stage; Matheson jumped the fence first and asked for help to get Markie Coffer over. She said she could feel the baby rolling around inside her, which brought her a sense of comfort.
When the shooting was over, they walked more than 3 miles to a Jack in the Box on Flamingo Road, where they were eventually picked up.
"I could tell by his face, he was hurt," Matheson said of Cody Coffer, who stopped using his right arm and started to slow down by the end of the walk.
A light shines
Markie Coffer's due date was Sept. 27, 2017.
She was already overdue, when she, Matheson and her brother went to the Route 91 Harvest festival to celebrate her upcoming 30th birthday.
They thought the dancing might trigger her labor and kept a hospital bag in the car just in case.
It was still in the car, on Giles Street, the day after the shooting, when she was induced into labor at 4 p.m. after doctors told her the stress she endured caused high blood pressure, a danger for the baby.
Wyatt was born 27 hours later on Oct. 3, weighing just over 9 pounds and measuring 20.25 inches long.
The couple, who have been together for eight years and share four children all under the age of 10, said they were blessed with Wyatt's healthy birth.
"Things could have ended so much differently. We were both really relieved," she said.
Her brother was downstairs at St. Rose Dominican Hospital, Sienna Campus, in the intensive care unit for his gunshot wounds, at the same time.
He released from the ICU and got to meet Wyatt about a half-hour after his birth.
Since then, Wyatt has brought positivity into their lives and the lives of other survivors, the couple said.
"I think it would have been different for us if we didn't have him; he took more of a focus off of what was going on," she said. "He was a welcome distraction from what was going on around us."
His birth, she said, "was just perfect timing for our family, for sure. But for the city, too."
Wyatt is often referred to as the "Vegas Strong Baby." Within a week after the shooting, he attended vigils, and visited the Las Vegas Community Healing Garden and the "Welcome to Fabulous Las Vegas" sign to see the crosses made for each of the 58 victims.
"He was a light at the end of the tunnel," Matheson said.
Contact Briana Erickson at berickson@reviewjournal.com or 702-387-5244. Follow @brianarerick on Twitter.