Woman ID'd as suspect in northwest shootout with police
Updated June 2, 2017 - 5:24 pm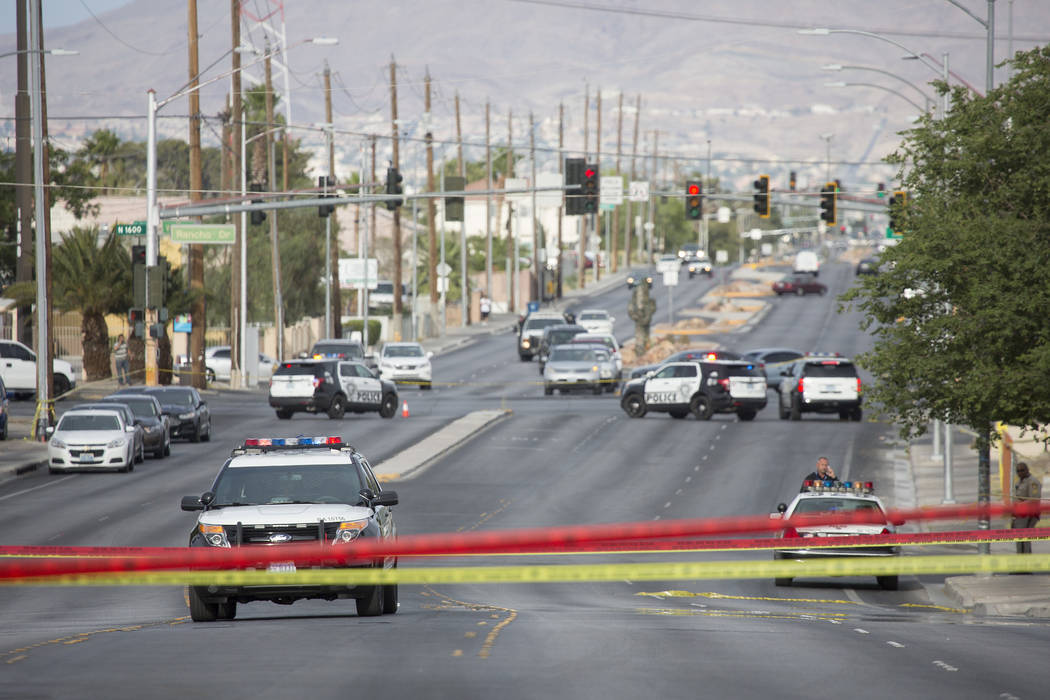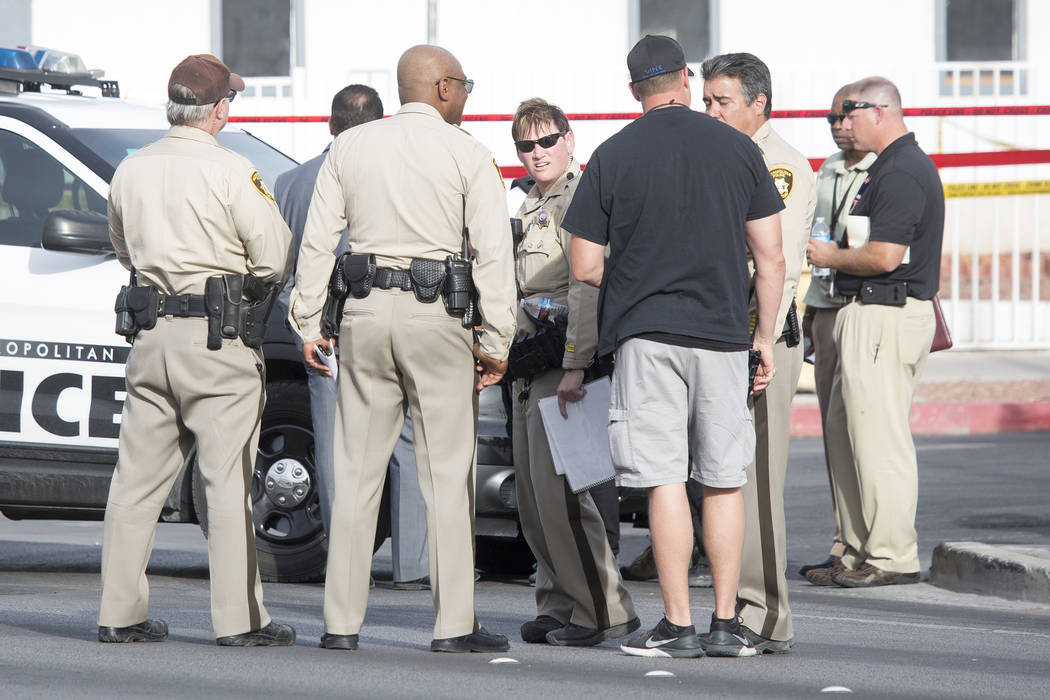 Las Vegas police records Friday identified the 33-year-old woman arrested Wednesday after an officer-involved shootout in the northwest valley.
The Metropolitan Police Department arrested Arvella Barber on seven counts following the 4:20 p.m. shooting, near the intersection of Vegas and Silver Lake drives, documents show. She is being held at the Clark County Detention Center on charges of attempted murder, assault with a deadly weapon, resisting an officer and possession of stolen property.
She was also arrested on an unrelated, out-of-state warrant, records show.
On Friday, police also identified the officer who exchanged gunfire as Luis Vidal, 26. Vidal has been with the department since February 2014 and works in community policing within the Historic Westside's patrol sector. He was placed on paid administrative leave pending a review of the incident.
Nobody was shot in the gunfire exchange, which Metro said stemmed from an attempted car theft at a nearby apartment complex.
About 4:10 p.m. Wednesday, officers responded to a nearby Budget Suites, 2219 N. Rancho Drive, after a security guard at the complex reported a group of women trying to steal a vehicle.
Arriving officers on the car theft call watched as a group of women matching the security guard's descriptions jumped into another car, then drove off, Capt. Kelly McMahill said.
It's unclear what happened just after the women sped away, McMahill said. But 10 minutes later, as patrol officers were canvassing the area, one officer noticed a woman walking near Vegas and Silver Lake who matched one of the security guard's descriptions.
The officer, Vidal, asked the woman to step in front of his patrol car "several times," but she refused, McMahill said.
"At that point, she began to reach inside either a purse or a backpack," McMahill said near the scene Wednesday evening. "Very quickly after that, she pointed a firearm at the officer and gunfire was exchanged."
After the shootout, the woman ran about a block away, where officers took her into custody. Investigators found a firearm that may be the suspected shooter's in a nearby trash can, McMahill said.
Vidal was injured when he fell while firing shots, McMahill said. He was treated at University Medical Center.
Contact Mike Shoro at mshoro@reviewjournal.com. Follow @mike_shoro on Twitter.