Suspect in custody after student stabbed at Las Vegas' Chaparral High
October 10, 2017 - 11:34 am
Updated October 10, 2017 - 1:49 pm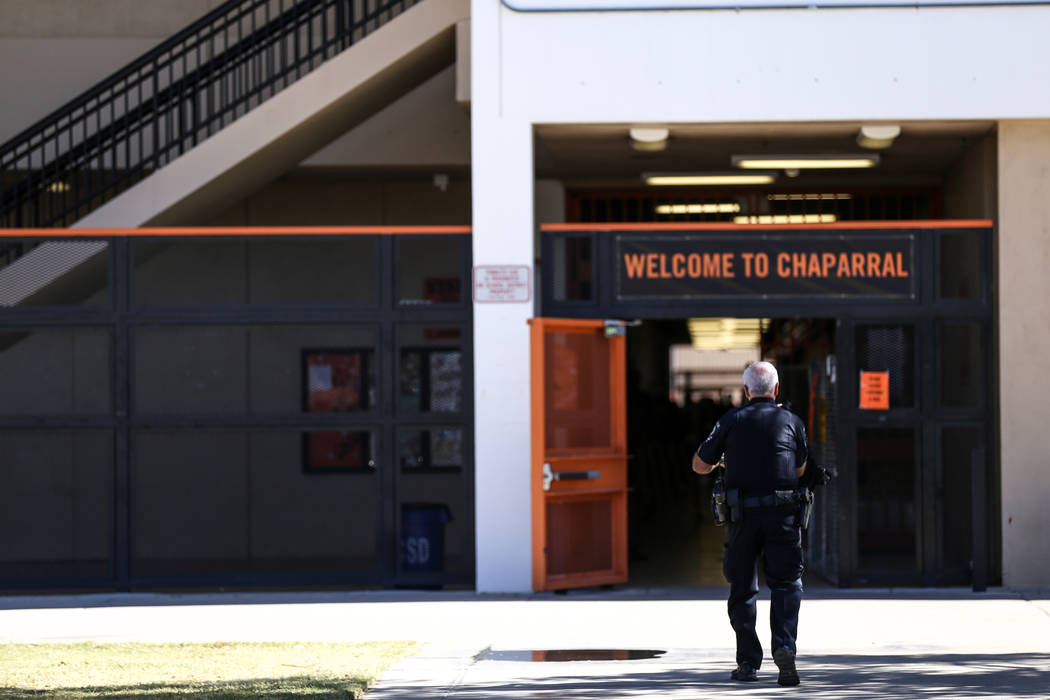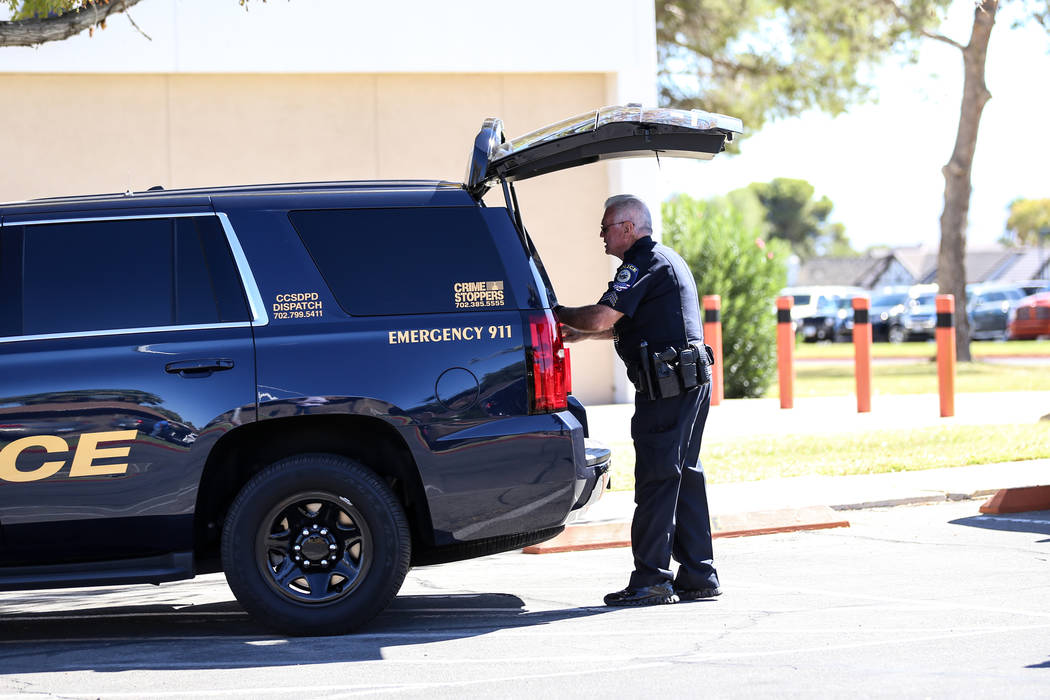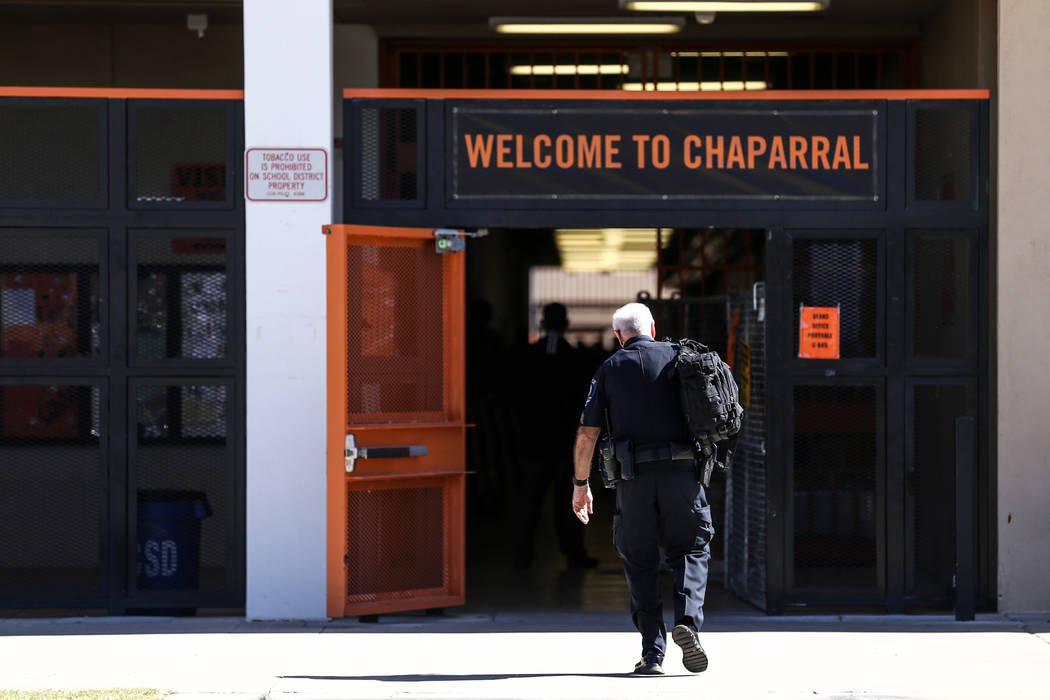 A 16-year-old female student was in custody after a stabbing at Chaparral High School on Tuesday morning.
The incident occurred around 10:30 a.m., according to Clark County School District police Captain Ken Young. A 14-year-old student was stabbed with a knife multiple times in the chest and was taken to a hospital, he told reporters outside the school. The injuries did not appear to be life-threatening, he said.
"This is an isolated incident between these two," Young said, adding that police are still investigating what led up to the altercation.
The older student could face charges that include battery with a weapon causing substantial bodily harm. She will be charged as a juvenile, Young said.
The school district sent text, voice and email messages to parents alerting them to the incident.
"It's crazy, man," Chaparral senior Jordan Krejci said outside the school. "It's too much."
It was the second time in less than a month that police have responded to Chaparral during school hours.
In September, a fight that broke out at the school during lunch led to the arrests of three students. A school police officer and one of the students were injured in the melee.
A student the officer initially made contact with during the Sept. 21 fight was charged with battery on an officer and possession of a knife and the drugs. A second student who joined in was charged with obstruction. A third student was charged with participating in a fight.
Two other students involved in the second fight were cited but not arrested.
"People need to learn how to get along at this school," Krejci said.
Young said it was frustrating to see another incident at the school as administrators work hard to improve academic performance. Young said more law enforcement on campus may not solve the problems.
"I don't know (that) there needs to be more patrols," he said.
Contact Meghin Delaney at 702-383-0281 or mdelaney@reviewjournal.com. Follow @MeghinDelaney on Twitter. Review-Journal Reporter Blake Apgar contributed to this story.
Capt. Ken Young with school district police on a stabbing that occurred at Chaparral Tuesday morning. pic.twitter.com/1Z3LvGfYsO

— Blake Apgar (@blakeapgar) October 10, 2017
Part 2. pic.twitter.com/ks8am0NAS4

— Blake Apgar (@blakeapgar) October 10, 2017