Truck driver charged in crash that killed police detective
Updated May 25, 2023 - 1:51 pm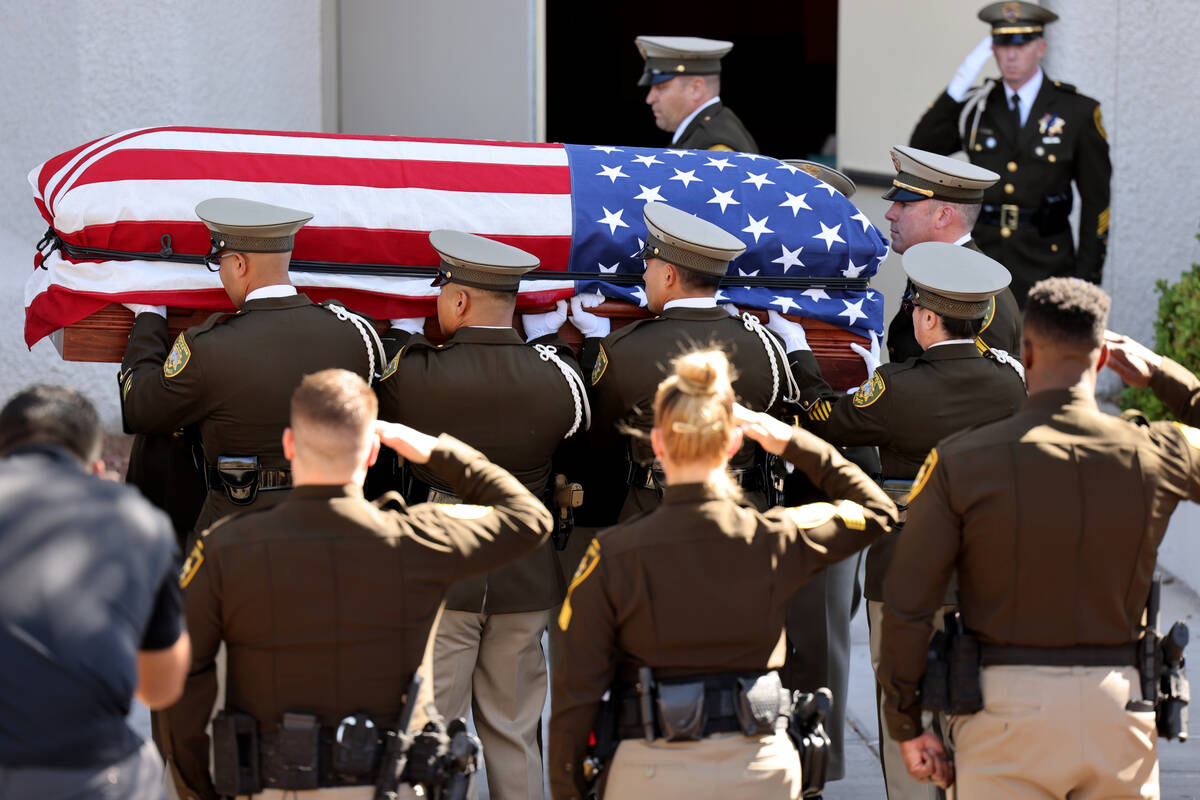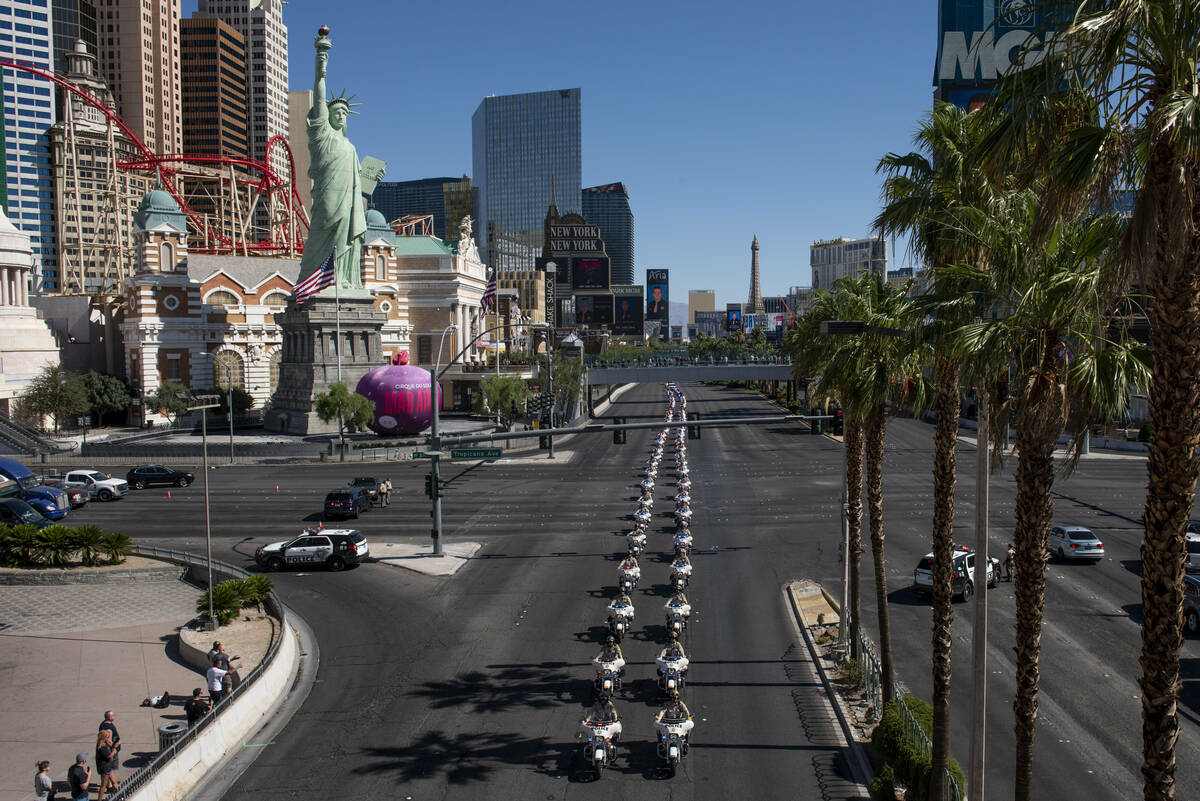 A truck driver is facing a charge of vehicular manslaughter in connection with the death of a Las Vegas detective last summer, according to a document filed Thursday in Las Vegas Municipal Court.
Metropolitan Police Department Detective Justin Terry, 45, was driving an unmarked vehicle on U.S. Highway 95 near the 215 Beltway in June when a beam that was part of a construction project tumbled onto the highway, crushing his vehicle.
A semitrailer that was towing an excavator was headed south on U.S. 95 when the excavator struck the beam.
It was part of the Nevada Department of Transportation's Centennial Bowl construction project.
The truck driver, identified in the complaint as Glen Kenison, aka Glen Joseph Lewis, was driving with too big of an attached trailer to his truck, causing the trailer to hit the beam.
"By operating said tractor, upon any highway of this State, with an oversized, and/or exceeding max, load attached trailing unit, loaded with a backhoe loader and water truck, exceeding the free clearance of a structure," the complaint read.
On Jan. 8, Department of Public Safety spokeswoman Yoko Kim Smith said that the Nevada Highway Patrol had completed its investigation into the crash and submitted the case to the city attorney's office.
Terry was on duty when he died and was assigned to the homicide sex crimes bureau, sexual assault and abuse section. He had been with the department since 2001.
He was survived by his wife and two sons.
Nevada Department of Transportation spokesman Justin Hopkins said Las Vegas Paving was the contractor who installed the beam. He said the department did not conduct a formal investigation into the incident.
"At the time, OSHA advised NDOT that it did not need to complete an OSHA investigation because the incident did not meet the standards of a workplace accident," he said in an email last month.
OSHA spokeswoman Teri Williams said the agency did not have jurisdiction to investigate the incident.
On Feb. 16, Terry's family filed a wrongful death lawsuit in District Court. The complaint listed Las Vegas Paving Corporation, Western States Construction and the truck driver whose vehicle knocked the beam onto Terry's car as defendants.
It sought damages for Terry's wife, Stacey Terry, and his sons, Jacob and Sean Terry.
Contact David Wilson at dwilson@reviewjournal.com. Follow @davidwilson_RJ on Twitter. Contact Sabrina Schnur at sschnur@reviewjournal.com or 702-383-0278. Follow @sabrina_schnur on Twitter.