5 picks for art in Las Vegas
February 1, 2018 - 4:48 pm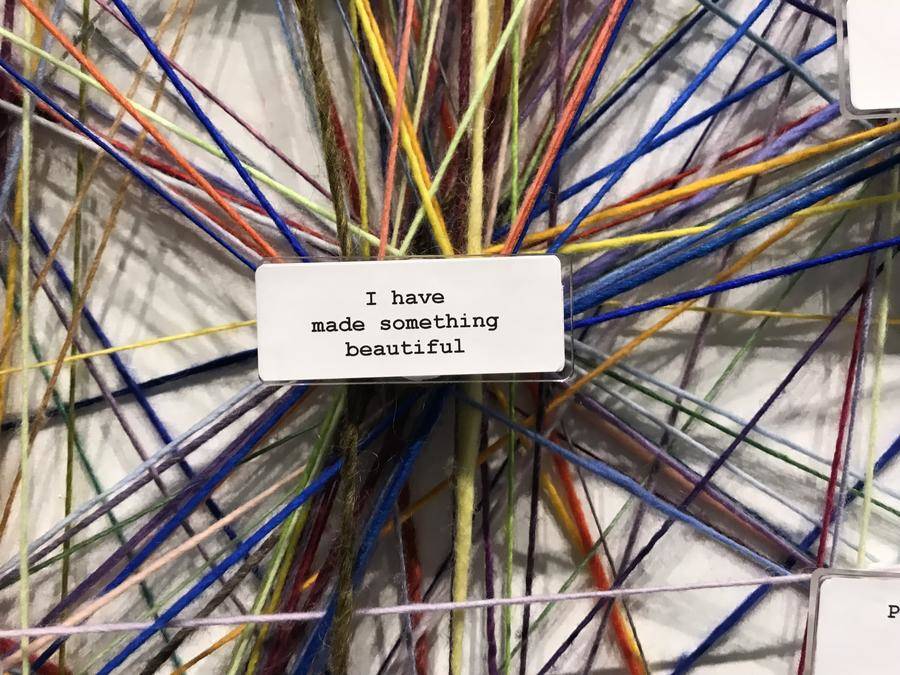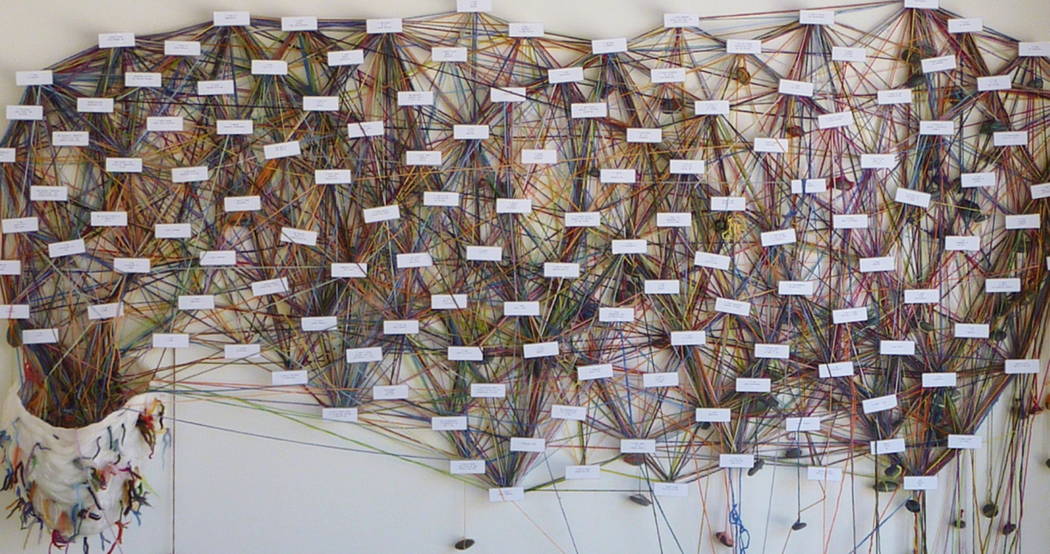 'Identity Tapestry'
Four months after the Route 91 Harvest festival shooting, the healing continues Friday at UNLV's Marjorie Barrick Museum of Art with the debut of "Identity Tapestry." The participatory installation by San Francisco artist Mary Corey March invites visitors to create a textural portrait with webs of hand-dyed yarn and words of experience through May 12 (or as long as the yarn holds out). The museum is open weekdays from 9 a.m. to 5 p.m. (Thursdays until 8 p.m.) and Saturdays from noon to 5 p.m.; admission is free (suggested donation $2-$5). For more information, visit unlv.edu/barrickmuseum.
'The Tempest'
The Utah Shakespeare Festival's 14-week Shakespeare-in-the-Schools tour expands beyond its student audience at 7 p.m. Friday with a public performance of "The Tempest," bringing the Bard's magical tale of monsters, fairies, betrayal, revenge — and forgiveness — to the Nicholas J. Horn Theatre at the College of Southern Nevada, 3200 E. Cheyenne Ave., North Las Vegas. Tickets are $10 to $12 and may be purchased at csn.pac.
Time for Three
If you don't have time for separate classical, country, gypsy and jazz concerts, Time for Three has you covered, as violinists Nicolas Kendall and Charles Yang and bassist Ranaan Meyer blend elements of disparate genres into a distinctive whole. Catch their act at 7 p.m. Friday and Saturday in Cabaret Jazz at The Smith Center; for tickets ($39-$59), click on thesmithcenter.com.
'The Wolves'
A Pulitzer Prize finalist, playwright Sarah DeLappe's "The Wolves" takes the field at downtown's Cockroach Theatre with its multiple award-winning account of an all-female soccer team battling inner demons as they confront issues big and small. "The Wolves" continues at 8 p.m. Thursdays through Saturdays and 2 p.m. Sundays through Feb. 18 at Art Square Theatre, 1025 S. First St. Tickets ($15-$25) are available at cockroachtheatre.com.
Ken Navarro
Smooth jazz guitarist and composer Ken Navarro makes his UNLV debut with a solo acoustic concert at 7:30 p.m. Saturday in the Dr. Arturo Rando-Grillot Recital Hall on campus; for tickets ($40.50-$45), visit unlv.edu/pac.