Classic Las Vegas signs to shine again at Neon Museum's new exhibit
January 20, 2018 - 12:46 pm
Updated January 20, 2018 - 9:24 pm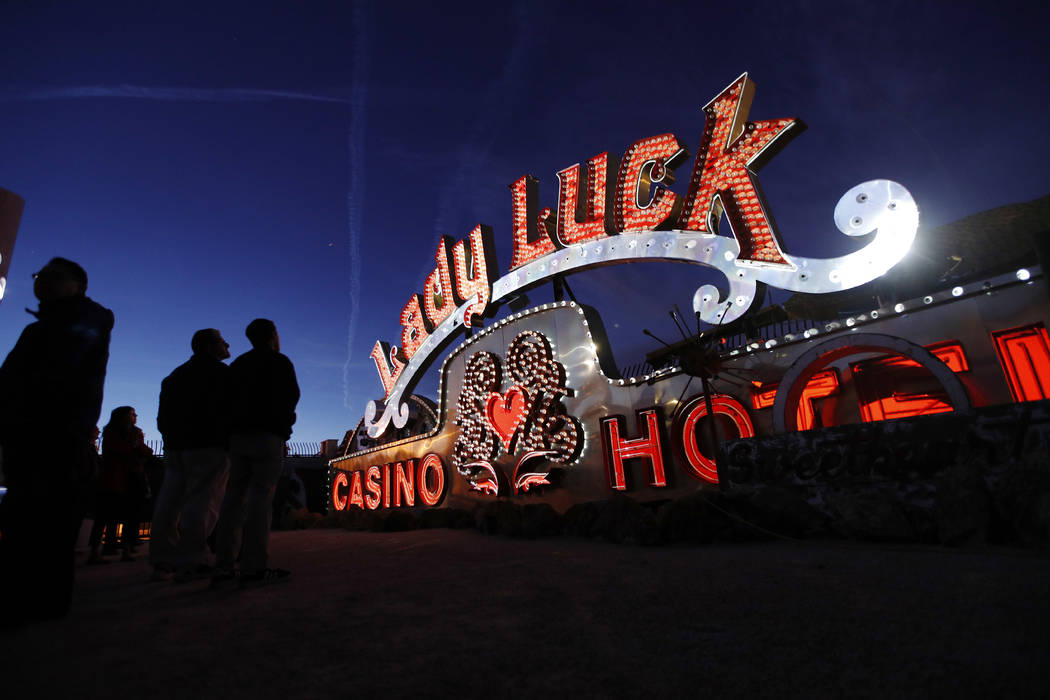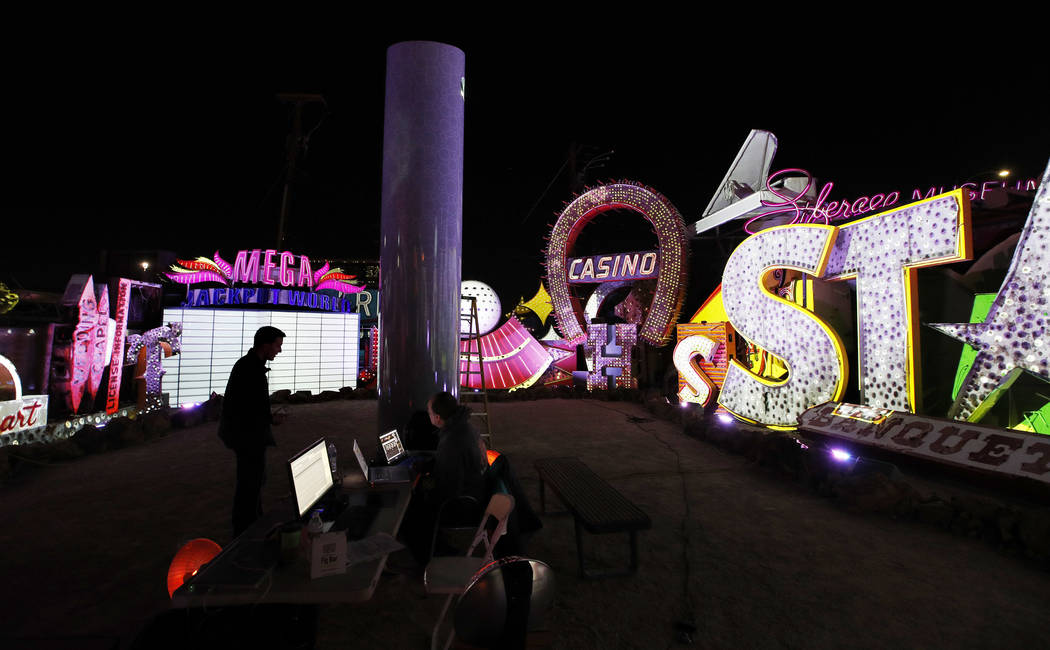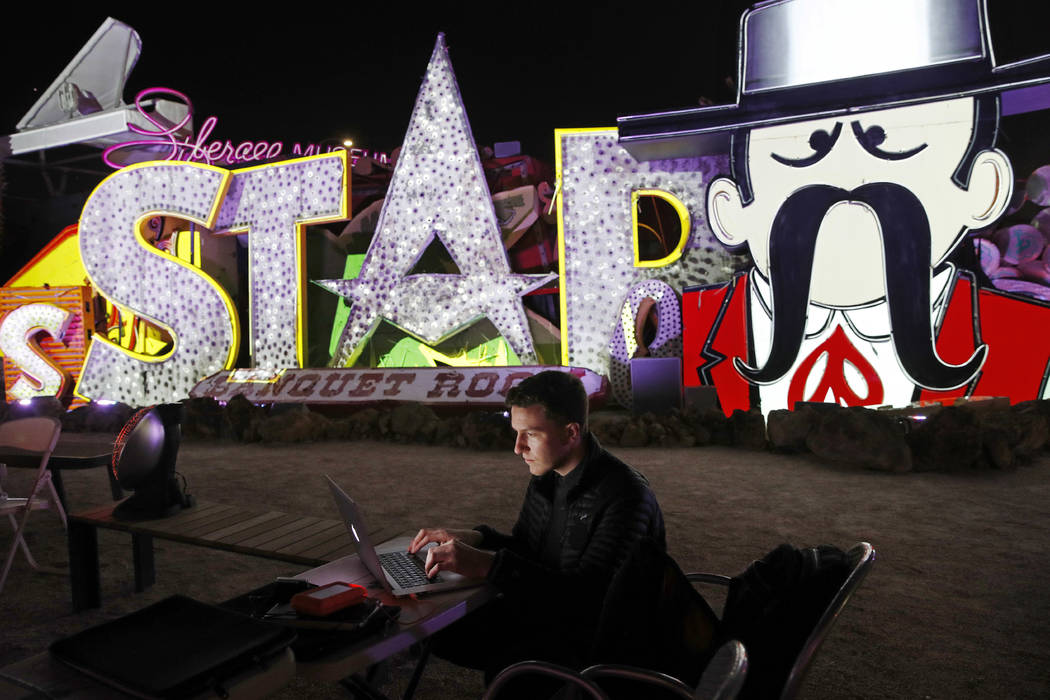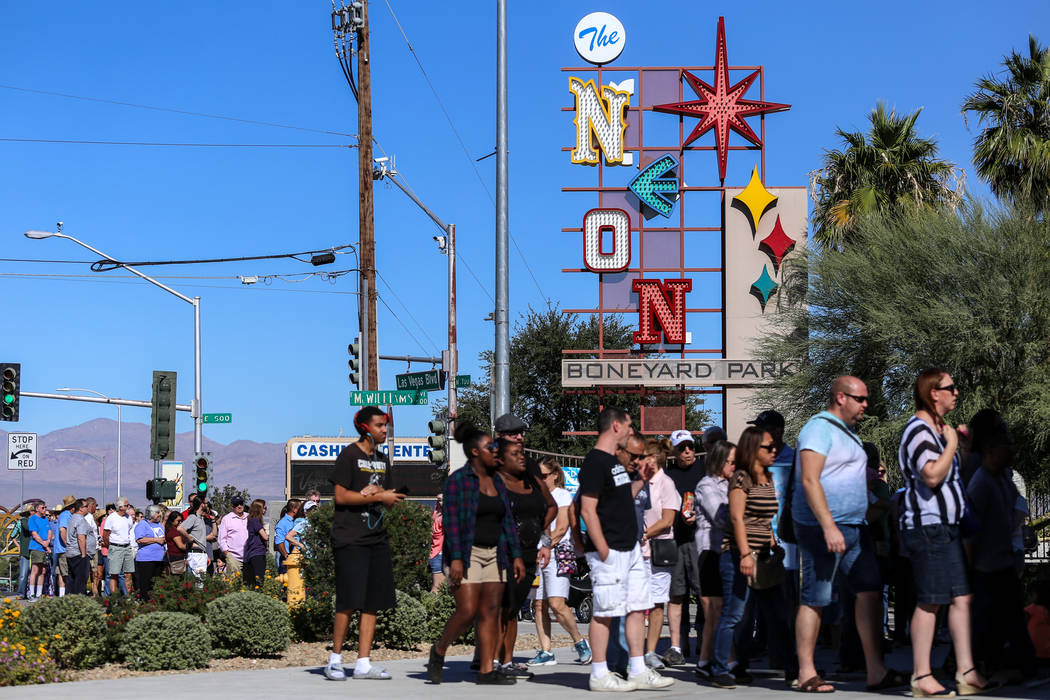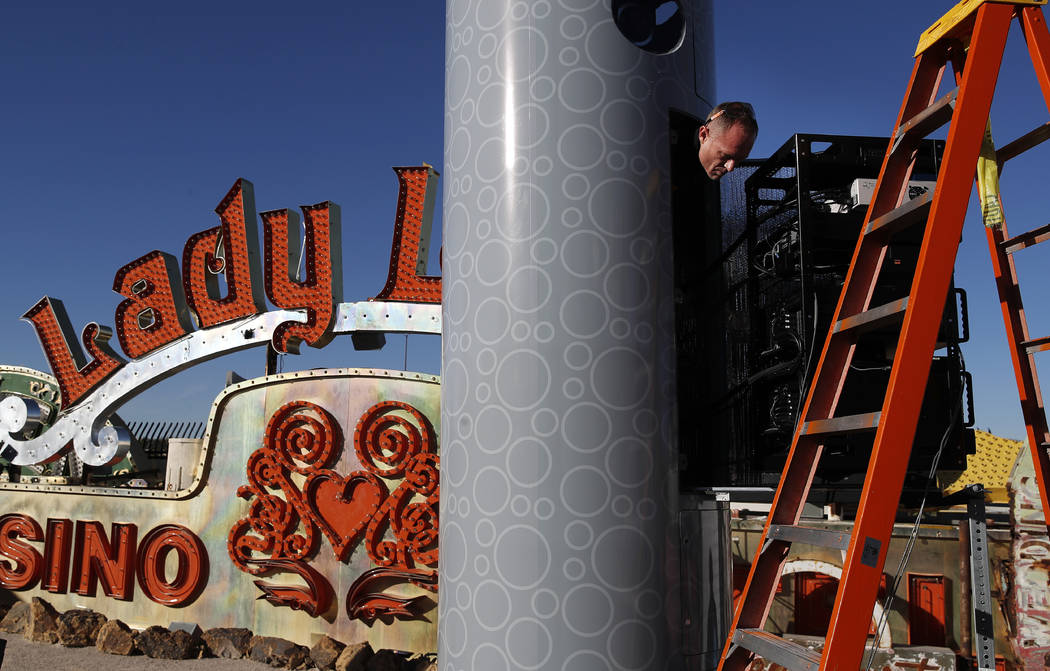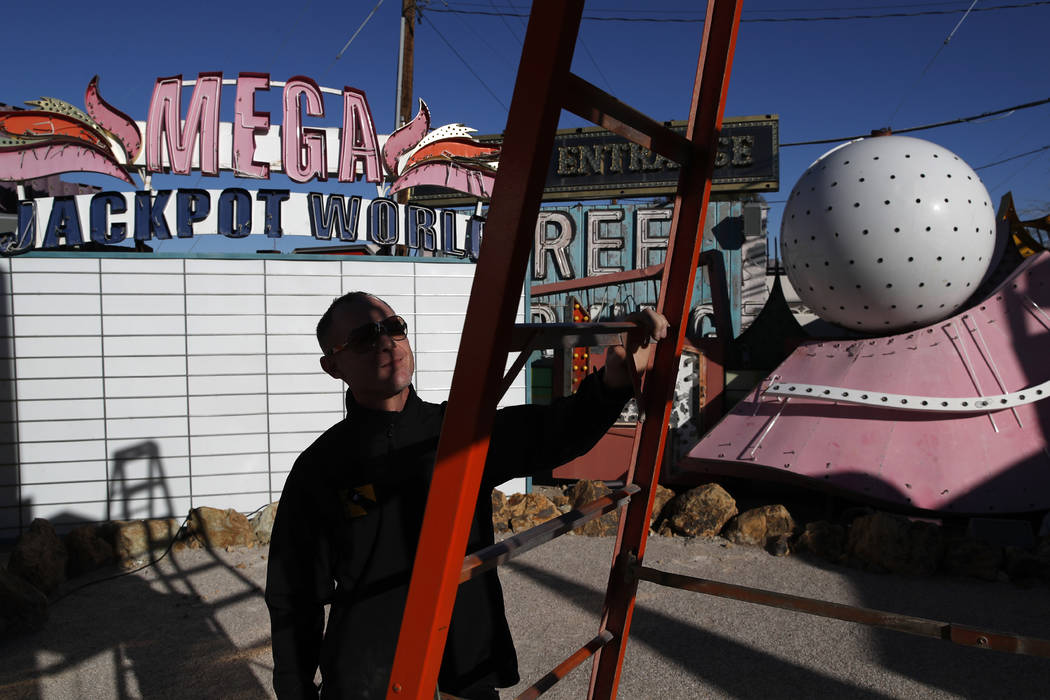 This is "Brilliant!" — if they do say so themselves.
"This will be the biggest thing that we have done since we opened five years ago," says Rob McCoy, president and CEO of the Neon Museum, about its upcoming entertainment attraction, whose title reaffirms that it isn't modesty that sells tickets in Las Vegas.
"Brilliant!" is one of two forms of expansion for the museum on Las Vegas Boulevard North, which in the spring will inaugurate exhibitions at a second space on West Bonanza Road, beginning with one highlighted by the famed Blue Angel Motel sign.
Both developments, McCoy says, mark a surge forward for the museum, which is focused on the collection, restoration and preservation of signage that has signified Vegas' unique history.
"The popularity of the museum is exploding," he says. "Visitorship is up 59 percent year over year. All of our trend lines are going in the right direction."
Set to open to the public Feb. 1, "Brilliant!" is a light-projection, audiovisual outdoor production created by Oregon-based digital artist Craig Winslow. Described by the museum as a 30-minute sight-and-sound immersion into the history of Las Vegas, it features classic neon signs that are reanimated by lasers, complemented by iconic Vegas images and enhanced by a score combining classic performances. On its website, the museum's brief teaser features classic signs including those from Binion's Horseshoe, a wedding chapel and the Golden Nugget flickering to life.
An "experiential designer/3-D artist," Winslow intermingles physical and digital elements in his artwork. "Growing up, I loved playing outside, inventing games and adventures nearby woods and streams," Winslow explains on his website. "As time went on, my imagination blended with a love of technology making wonderfully weird videos with friends and embracing an Internet world in its infancy. As long as I can remember, I've felt a dual-citizenship of sorts between physical play and digital wonder."
Additionally, after signing a three-year lease in partnership with the Las Vegas Review-Journal, the museum recently opened administrative offices on the newspaper's campus, and is moving exhibition pieces into an attached, 15,000-square-foot warehouse at 1001 W. Bonanza Road. In April, it plans to open for an expanded menu of exhibits, special programs and events.
"We're going to have a number of our signs that have been in storage that will be in that warehouse and will be lit up, so it will be pretty spectacular," McCoy says. "And it will give us the indoor space to do those things — hosting art receptions, exhibits, fairly large lectures — that we've had to do outdoors before and were subject to weather. Also, when we moved our offices off campus, it allowed us to open our museum store (at the current museum building)."
First up, McCoy says, will be an exhibit highlighted by the classic sign of the Blue Angel Motel — the instantly recognizable, 16-foot-tall blonde figure designed by Betty Willis, creator of the famous "Welcome to Fabulous Las Vegas" sign. Garbed in a blue evening gown and accented by white wings and a halo, the 1950s-era creation had served as an unofficial greeter for downtown visitors. As the exhibit's star attraction, it will be surrounded by an art display of classic Vegas images, anchored by the work of San Francisco artist Emily Fromm.
"The Blue Angel sign has been with the city of Las Vegas. It will come to us for this exhibit and when it leaves it will go to restoration by the city," McCoy says of the statuesque icon. Eventual plans are for the city to reinstall it near its original location, on a triangular traffic median at Fremont Street and Charleston Boulevard. "It's in really good condition but it needs some brushing up," he says. No exact date has been set yet for the exhibit.
"We're taking the museum to a different level," McCoy adds. "National and international visitors want to see iconic Las Vegas the way they remember Las Vegas. We're pretty much on everybody's must-see list."
Contact Steve Bornfeld at sbornfeld@reviewjournal.com. Follow @sborn1 on Twitter.
Almost showtime
■ What: "Brilliant!"
■ Where: The Neon Museum, 770 Las Vegas Blvd. N.
■ When: Beginning Feb. 1, showtimes will be 6, 7, 8 and 9 p.m. Wednesday-Monday. Shows are about 30 minutes.Tickets: $23 for adults; $15 for adult Nevada residents with proof of ID, as well as seniors, students, veterans and children 7-17; free for museum members and children 6 and younger.
■ Information: 702-387-6366; neonmuseum.org