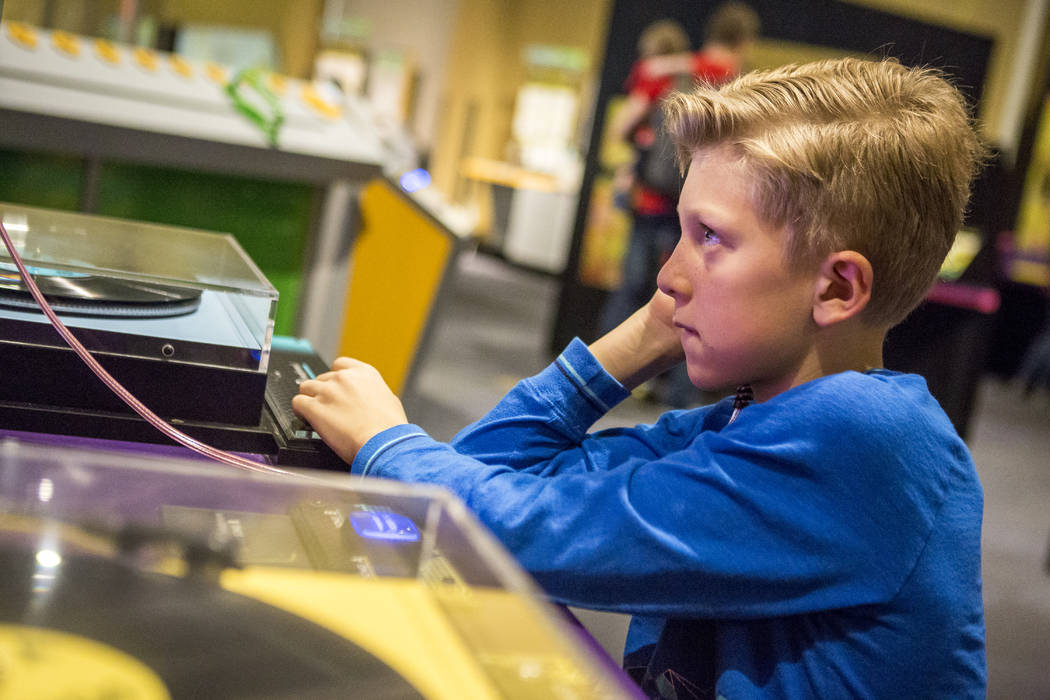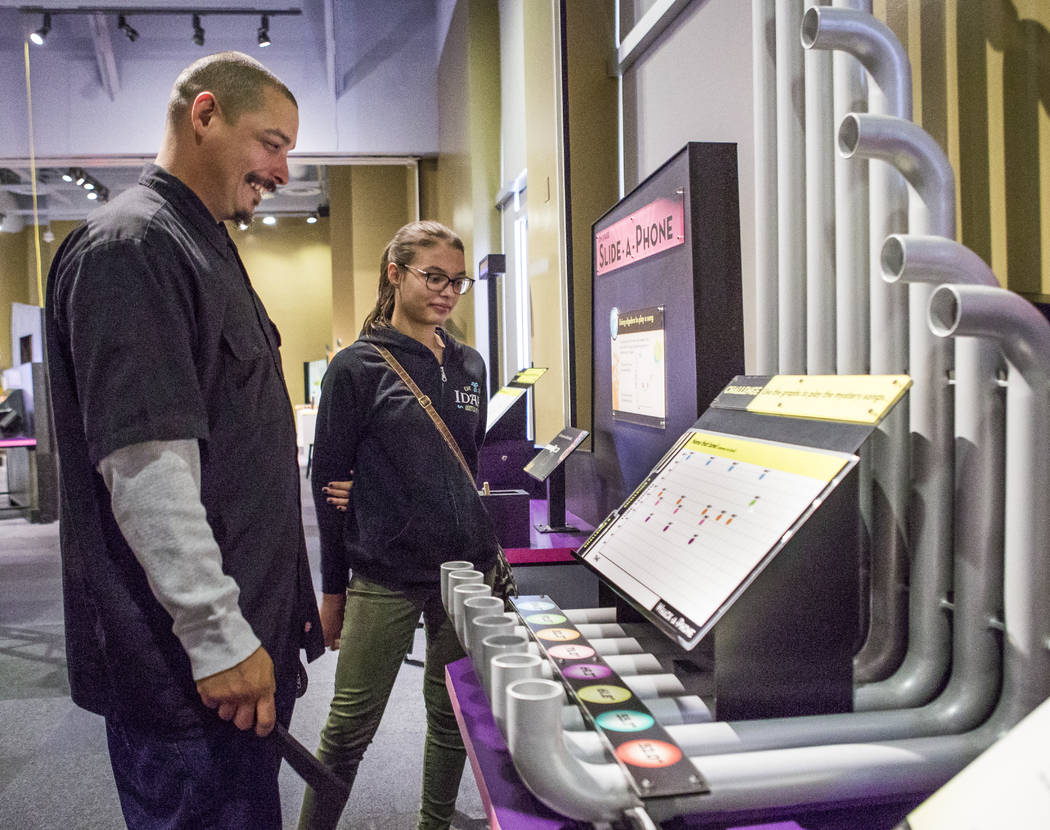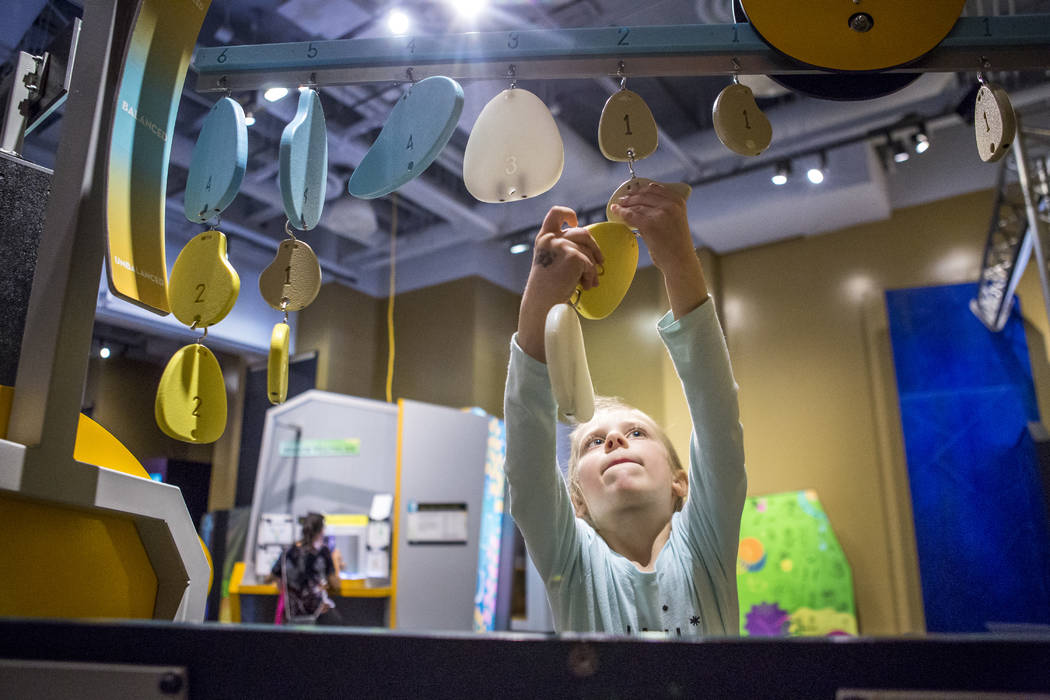 Choose your adventure.
Maybe you've always wanted to put your own spin on being a DJ. Plan a fast-dropping, heart-stopping roller coaster. Race a bicycle down — and up — a steep road course. Play a sitar or guitar, a violin or a piano.
There's just one catch. All of these activities, and more, require — gulp! — math. Algebra, to be specific.
But never fear. "Design Zone" — the newly arrived touring exhibit at downtown's Discovery Children's Museum — finds the path connecting math and fun.
"You can't market algebra — you can't even use the word 'algebra,' " acknowledges Cecilia Nguyen, an exhibit developer at the Oregon Museum of Science and Industry in Portland, which developed "Design Zone" over a six-year period. "But algebraic thinking, using numeric patterns" in a variety of tasks "isn't intimidating."
And though "the educational content comes first," Nguyen adds, "you can't really follow through" without following "sort of a zig-zaggy path" to find the fun stuff.
The 5,000-square-foot exhibit — divided into art, music and engineering areas — invites visitors to design two- and three-dimensional art, make music (and laser light patterns to accompany them), even create virtual roller coasters and skate parks.
Some of the interactive elements are more advanced than others, of course. But even toddlers have enough math mastery to transform color-coded blocks into a tower or create tunes by hitting Whack-a-Phone tubes of different lengths.
"Design Zone's" kids-of-all-ages appeal is by — well, design, according to Lisa McAnallen, Discovery's interim president and chief executive officer.
"We're always looking for new ways to engage a wide variety of age groups," McAnallen says during a sneak preview of the new exhibit. "There's plenty to do for a 2-year-old," but also plenty of interactive attractions for older kids "who may feel like they've outgrown the museum."
Science also enters the mix — especially in the engineering-oriented section, which includes roller coaster and skate park design challenges.
"There's a ton of physics at theme parks," points out Brianna Lehtinen, a traveling exhibit presenter at Discovery, who's been studying up on "Design Zone" details so she can help visitors maximize their experiences.
Although "physics is one of those sciences people tend to shy away from," she explains, physics will come into play throughout the exhibit.
One interactive area she expects to be a hit with younger attendees: a virtual bike race featuring flat, hilly and super-steep road courses.
"This will be a favorite," Lehtinen predicts," because "kids are really competitive."
By contrast, cooperation is key at several "Design Zone" installations, including a giant Etch-a-Sketch-style display and a DJ station where the goal is matching the speeds of two vinyl records spinning on different turntables.
"This may be the first time some kids will be seeing a record player," McAnallen observes.
Whether testing different gear ratios or chasing laser light patterns on the DJ booth floor, "Design Zone" has been engaging visitors at various museums for eight years, according to Nguyen.
"This one tends to get really, really positive responses," she says.
Normally, OMSI retires its touring exhibits after eight years, but "Design Zone" was refurbished prior to its Las Vegas run and will continue elsewhere after the Discovery run ends, she adds.
From using multiplication to master a drum machine to manipulating laser beams with mirrors, "Design Zone" enables Discovery to provide "a really nontraditional, experiential approach to math," adds Laura Christian, Discovery's assistant director of learning experiences.
Nontraditional — and fun. Even when you factor in the math.
Contact Carol Cling at ccling@reviewjournal.com or 702-383-0272. Follow @CarolSCling on Twitter.