First 'Second' Friday offers yoga, art in downtown Las Vegas
April 13, 2017 - 10:36 am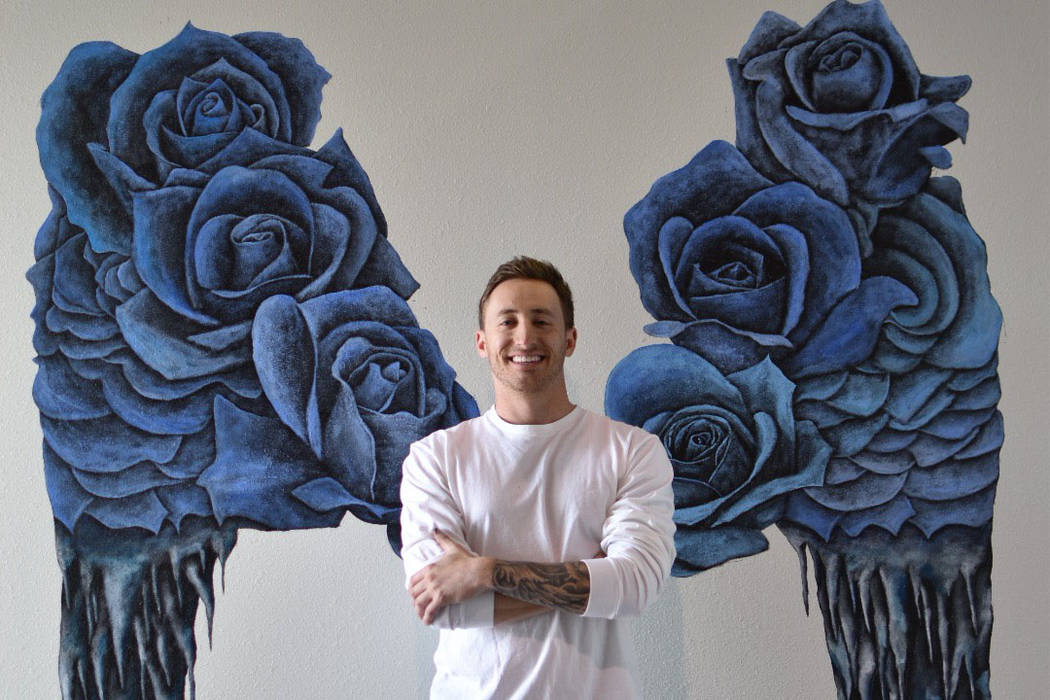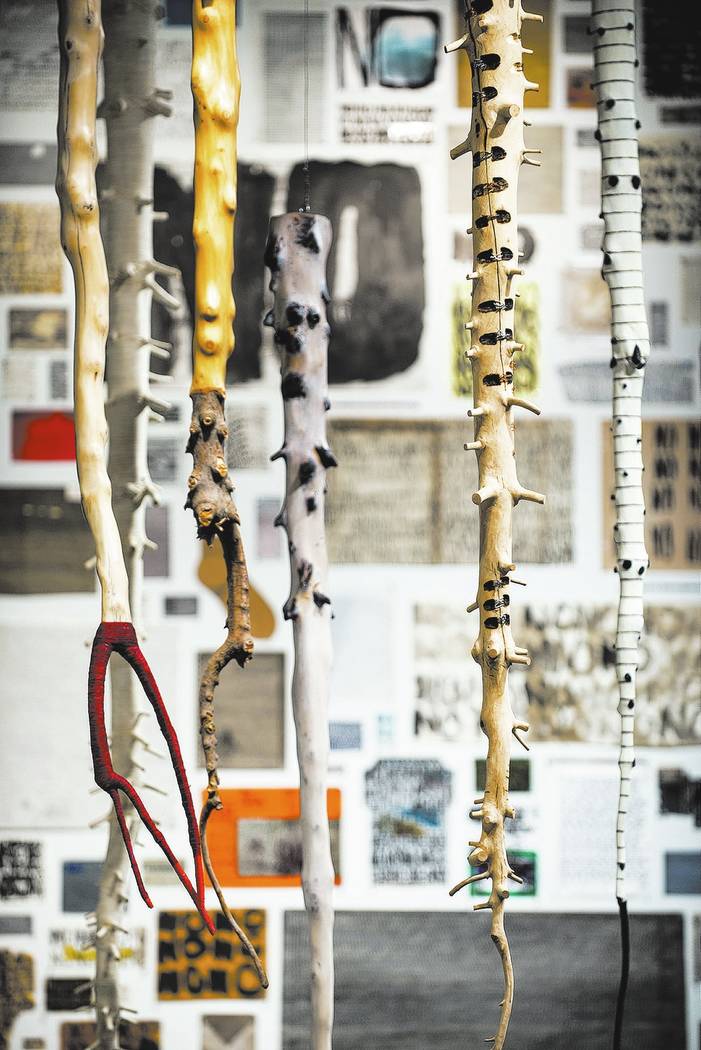 The second time's the charm — as April's First Friday morphs into "First Second Friday" and a rescheduled mid-month berth.
A high-wind forecast for April 7 prompted organizers of the monthly downtown arts happening to postpone the celebration for a week, while retaining planned attractions from 5 to 11 p.m.
Joining First — make that Second — Friday for the first time: "Tilting the Basin: Contemporary Art of Nevada," at 920 S. Commerce St. The pop-up gallery will be open from 6 to 9 p.m., with artists on hand to meet visitors. Featured artist Justin Favela will interview fellow artists and community members for his "Latinos Who Lunch" podcast. Also on the "Tilting" schedule: a live DJ and food trucks.
Meanwhile, at the main "First Second Friday" celebration, self-taught David Leiserowitz is in the spotlight as April's featured artist. He began painting less than two years ago, but in that short time has developed a collector base, exhibited in galleries and been commissioned by local businesses and residents.
In keeping with the event's spring setting, a New Wellness Village (in two tents outside the Arts Factory) will offer yoga classes and showcase local creators of beaded jewelry, macrame, cards and crystal jewelry. The UNLV Sustainability Council will share information on recycling and composting, while healers and a live DJ also will be there.
Remember that April's First Friday will occur this Friday, April 14th, on 1025 1st St. in the Arts District! See you all there!

— First Friday LV (@FirstFridayLV) April 12, 2017
Leading Friday's entertainment lineup: Los Angeles hip-hop artist Mike Xavier, who'll perform at 9:45 p.m. on the main stage. Preceding Xavier: DeBlanc at 5 p.m., Noelle Chiodo at 6 p.m., Alex Mabey at 7 p.m. and Las Vegas Academy performers at 8:15 p.m.
Also on Friday's schedule:
■ Kids Zone, featuring art, a petting zoo, Legos, dancing and more from 5 to 10 p.m. in Boulder Plaza
■ March for Science in the Welcome Tent, with face painting, recyclable art projects for families and more
■ Art Style, featuring emerging and established artists and artisans, curated by artist Izaac Zevalking, along with interactive painting
■ ArtWalk, with artist booths in the main festival area, plus Arts Factory and Art Square galleries and studios
■ Paint By Numbers with Jasmine Farro and Friends
■ Dance DepARTment, with a variety of dance options on Coolidge Avenue between First and Main streets
■ Drum Circle
■ More than 30 food trucks and vendors
For more details on the event, click on www.firstfridaylasvegas.com, www.facebook.com/firstfridaylasvegas or @FirstFridayLV on Twitter.