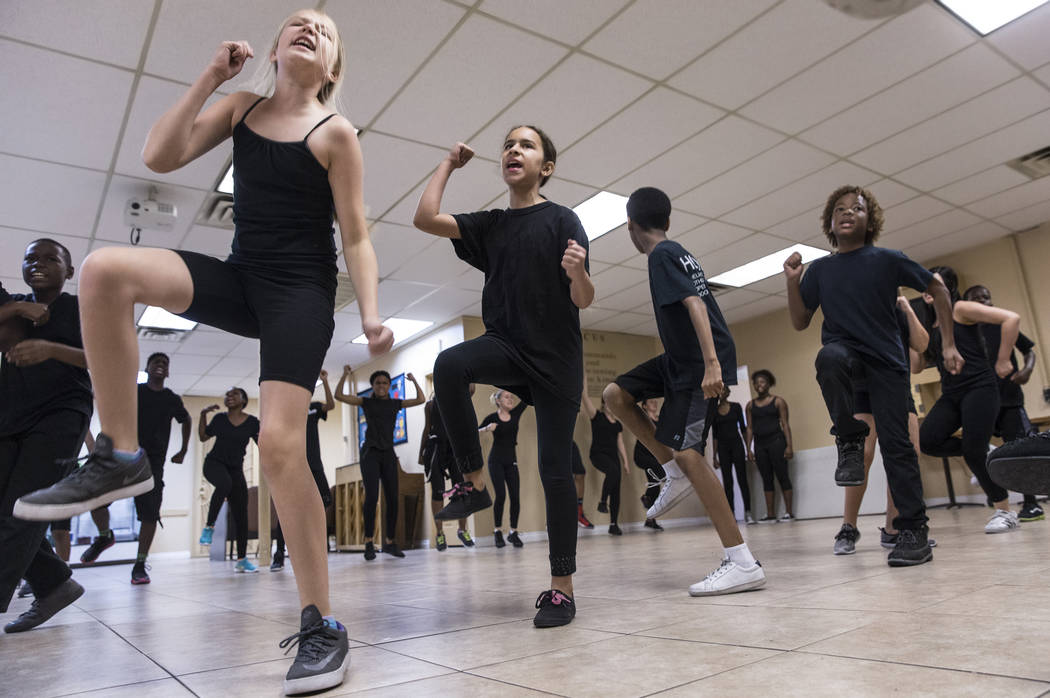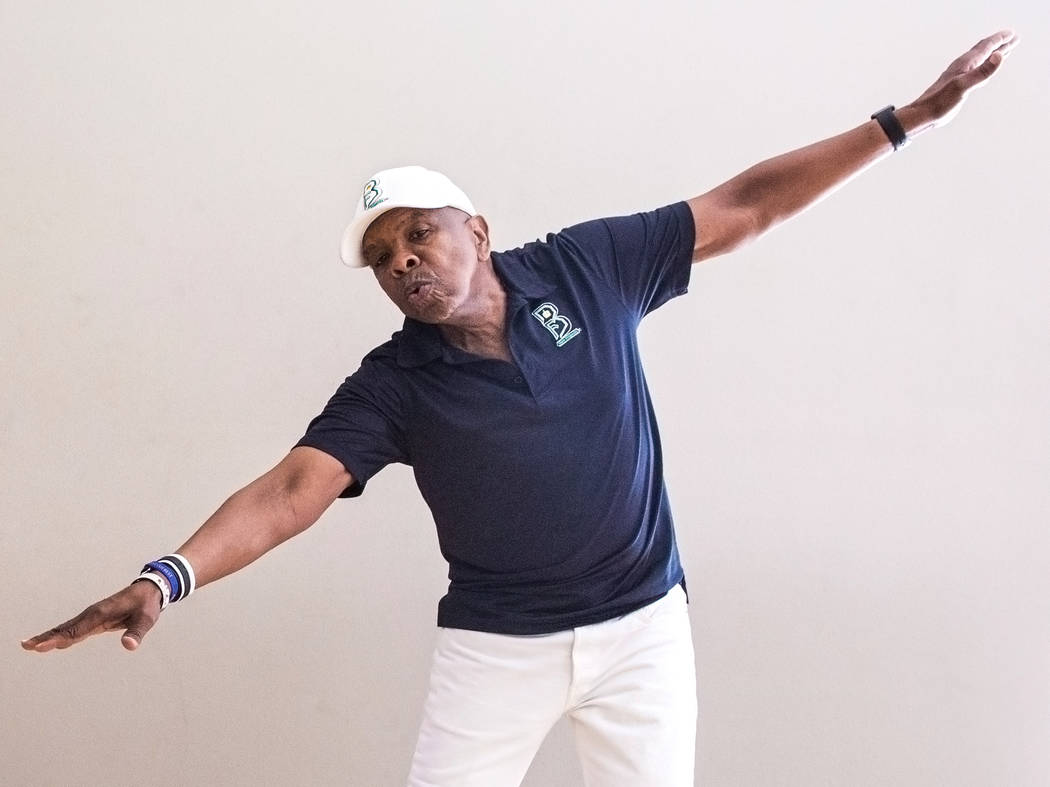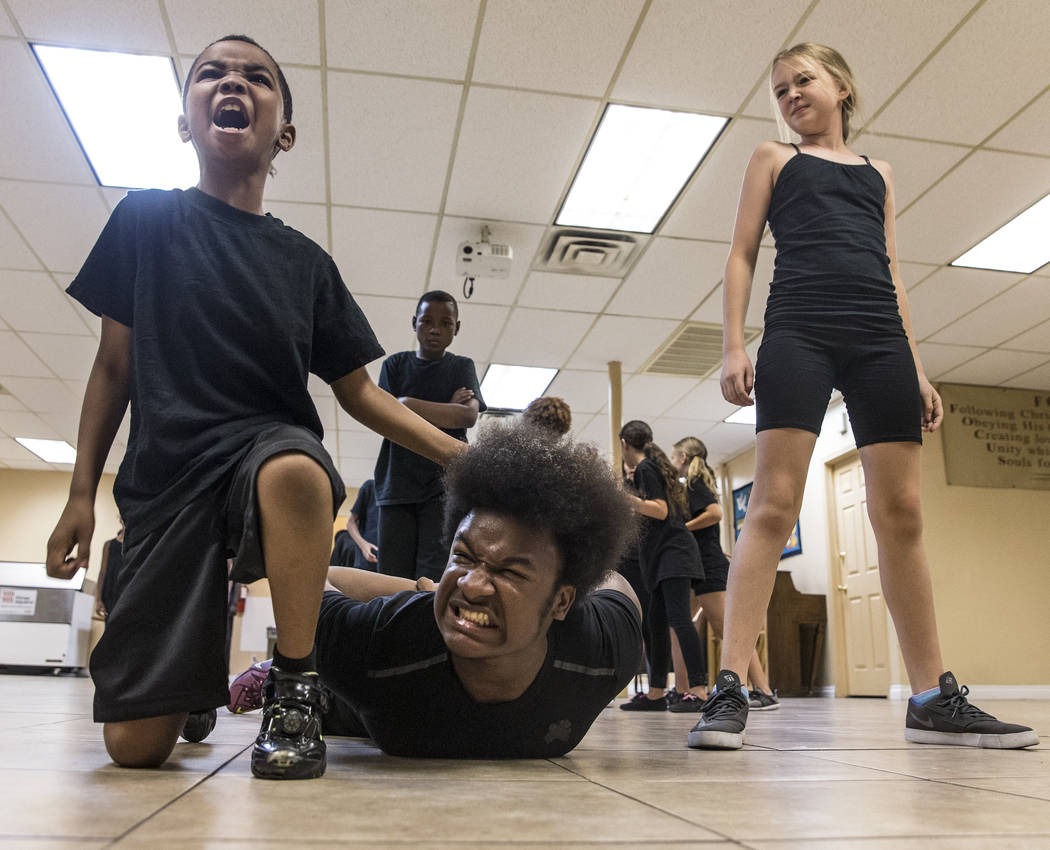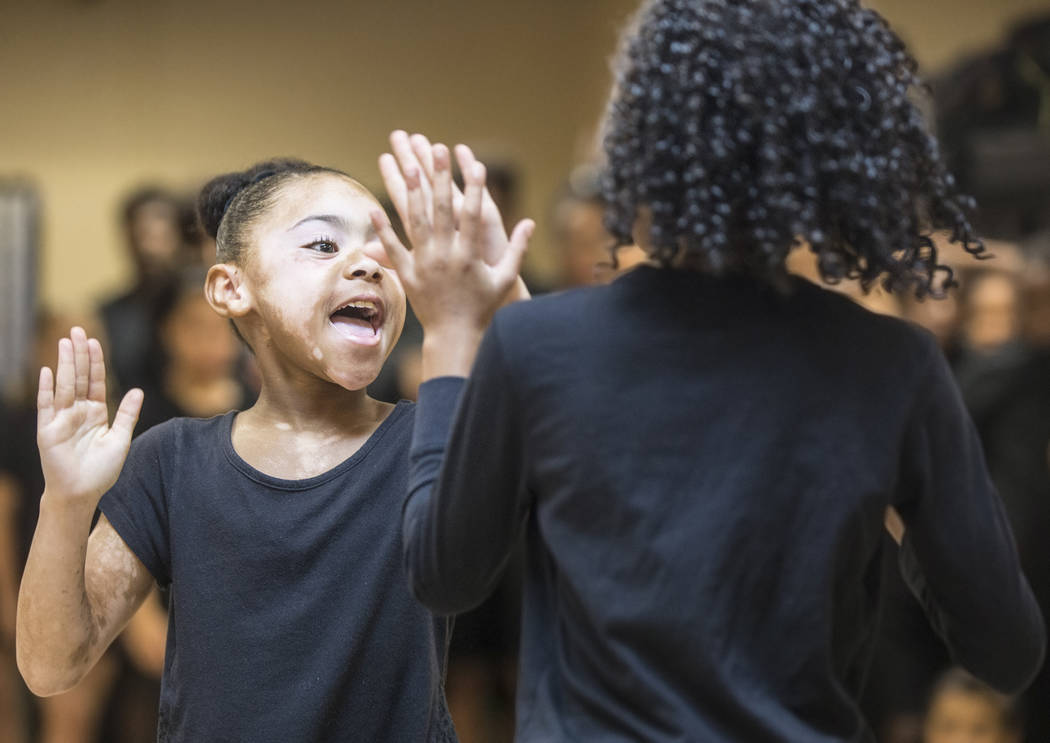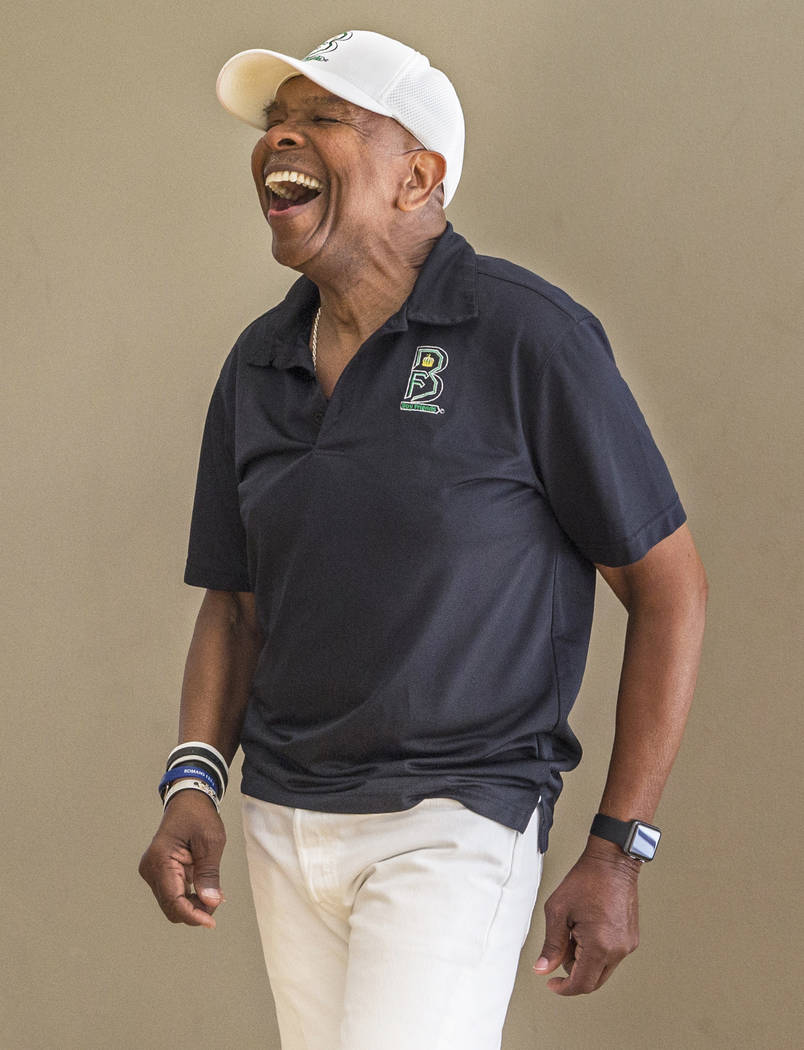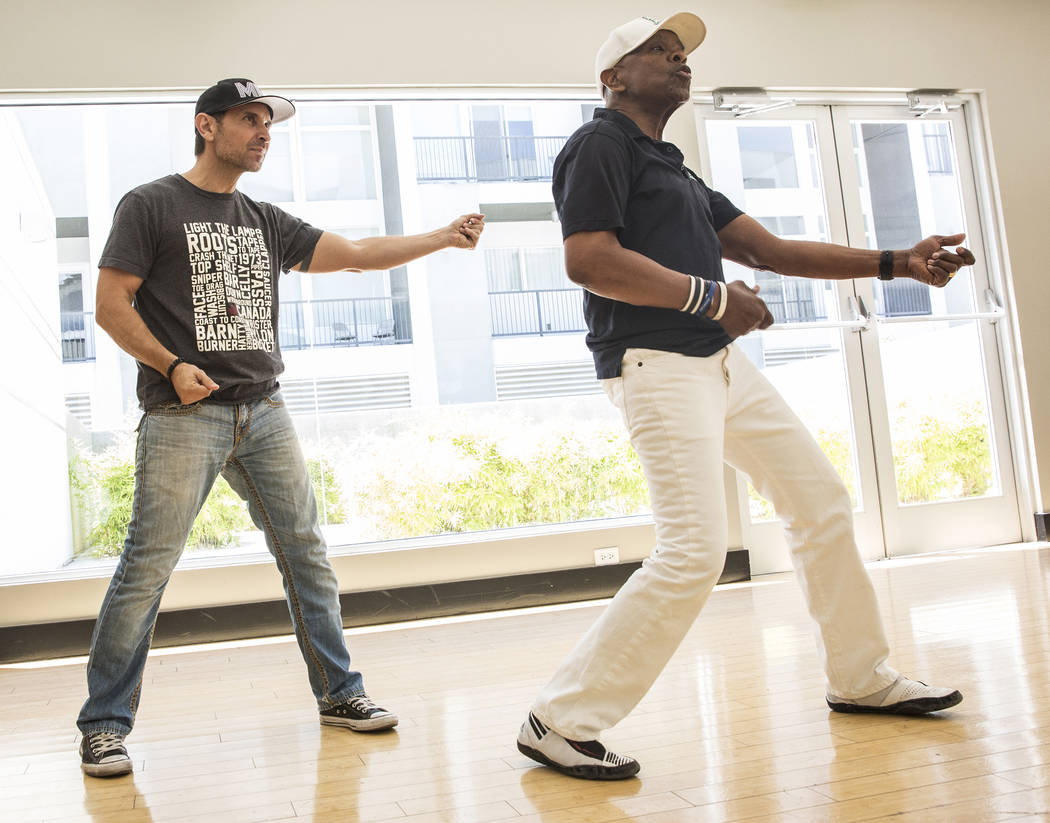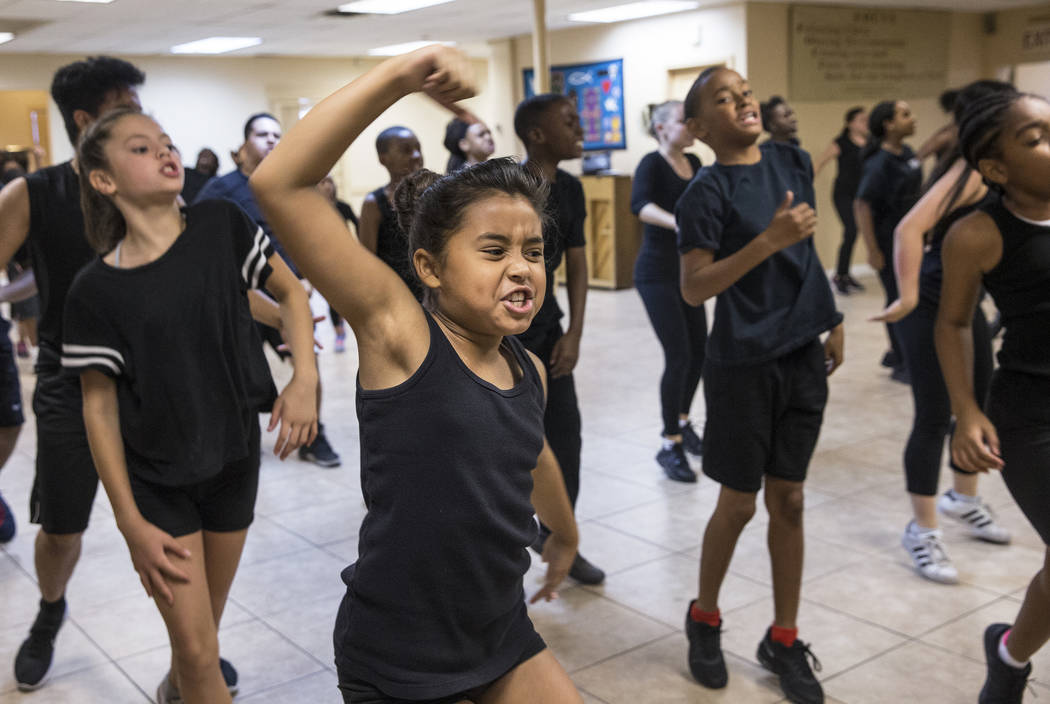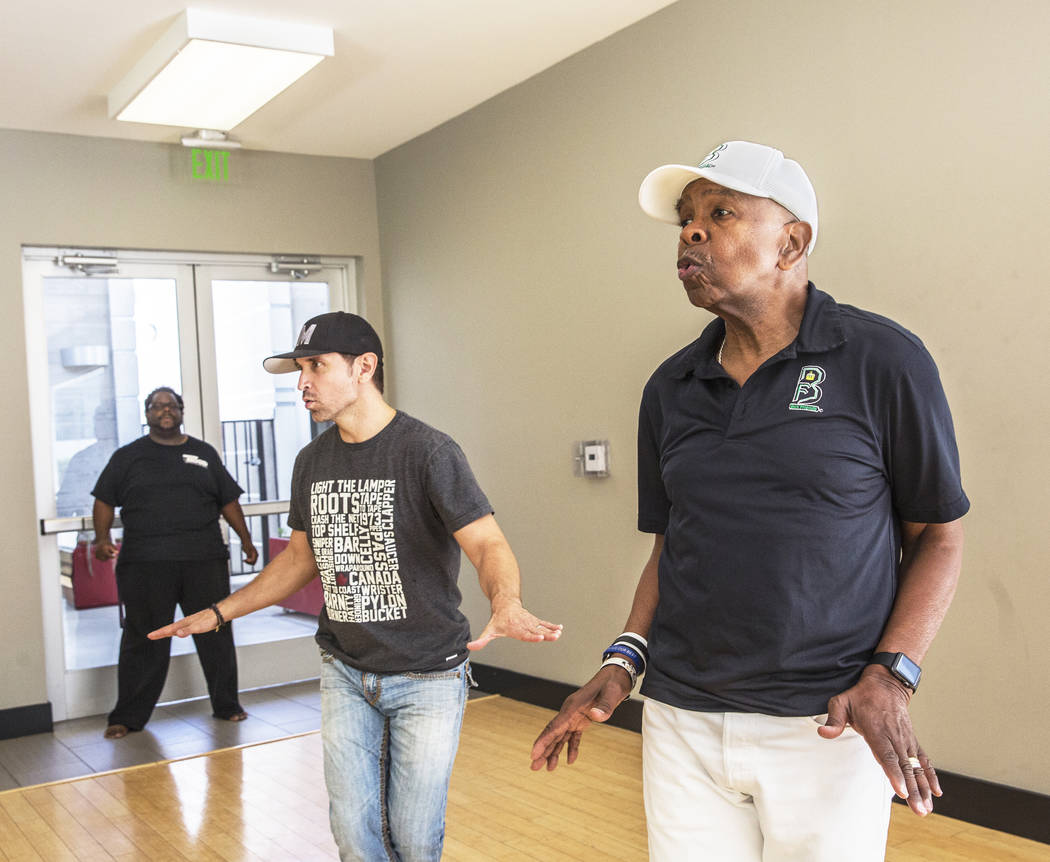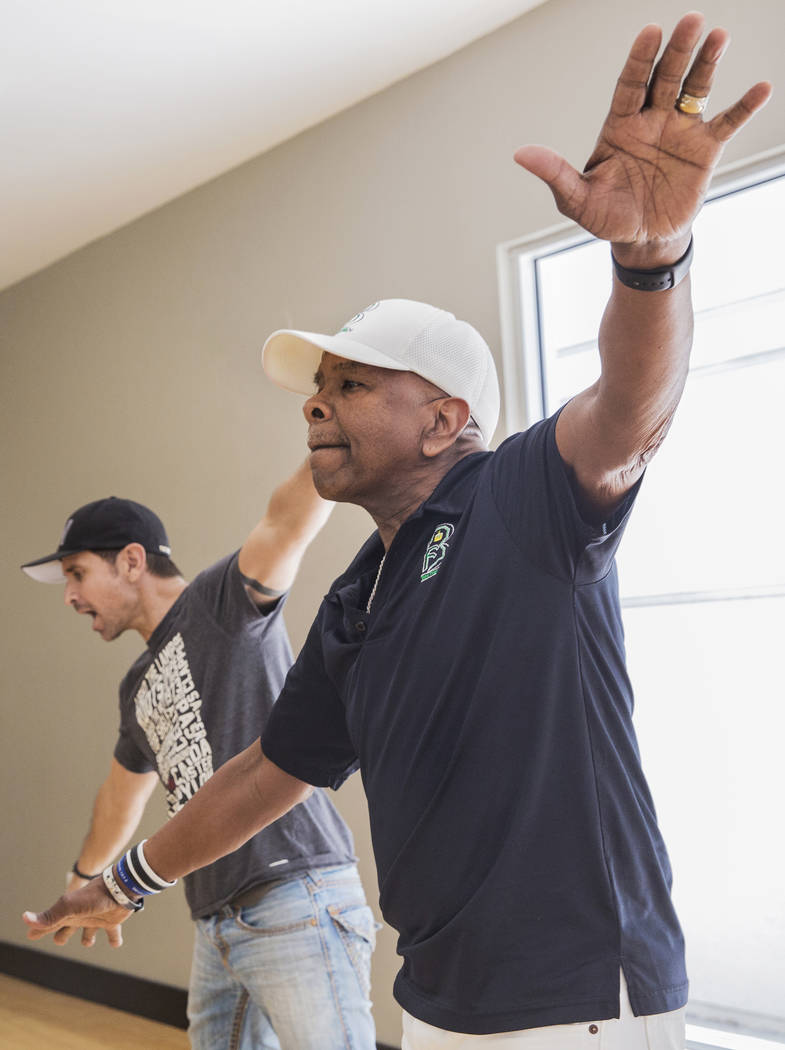 Standing on the shoulders of those who came before — even when you're singing and dancing.
It's no easy feat, but it's one the singers and dancers of "From Broadway With Love: Honoring the Shoulders We Stand On" manage with panache.
Some are showbiz veterans, from Grammy-winner Merald "Bubba" Knight Jr. (who performed with his sister Gladys Knight & the Pips) to 11-year-old Jason Toure, who spent six months on Broadway as Young Simba in "The Lion King."
Others are just learning how to strut their stuff.
But all belong to a special family: Broadway in the Hood.
"Hood" stands for Helping Others Open Doors, and it's that spirit that inspires the performers featured in Saturday's Smith Center concert, the organization's first official fundraiser.
"It's been a tough road," BITH founder Torrey Russell admits. "Being able to keep 80 kids out of trouble in summer camp, every day for 10 weeks. … Our hope and goal is that a community with so much money — why not help an organization that helps the community?"
Saturday's performing lineup includes Tony-winning tap whiz Savion Glover and Grammy-winner Deniece Williams and Las Vegas fixtures such as Travis Cloer, Clint Holmes, Reva Rice and Earl Turner.
Also on the bill: Moya Angela ("Dreamgirls," "The Lion King"), Antonio Fargas (alias "Starsky and Hutch's" Huggy Bear), Anika Ellis-Mungin (Broadway's "Fosse" and "The Color Purple") and Anthony Wayne ("Pippin," "Anything Goes"). Not to mention dozens of kids from BITH's 10-week summer camp — plus a 150-voice choir.
They'll be performing numbers from Tony-winning Broadway favorites such as "Hamilton," "Dear Evan Hansen," "A Chorus Line," "Chicago," "Cats" and "The Color Purple," plus tributes to such showbiz legends as Sammy Davis Jr., Lena Horne, Nat King Cole, Ella Fitzgerald, Pearl Bailey and Louis Armstrong.
On a recent morning, dozens of young performers gather at a North Las Vegas church to rehearse.
In one room, choreographer Justin Bryant (who performs in Cirque du Soleil's "Michael Jackson One") puts young dancers through their paces.
In another, Russell asks participants in the organization's summer camp to take their "places — quietly" for "Matilda's" rousing "Revolting Children" number.
"Remember," he tells them, "we're mad as hell and we're pissed off. Your facial expressions have to be good." And, as the kids rebel against their tyrannical teacher, Russell offers words of encouragement: "Energy! Lots of energy! We're having fun!"
One rehearsal complete, Russell heads for a second at a condominium complex south of the Strip.
Inside a dance studio, Knight and "From Broadway With Love" co-host Cloer (who played Frankie Valli in the long-running "Jersey Boys") wait to go over their "On Broadway" moves. (Holmes and Turner round out the "On Broadway" quartet.)
As a percussive beat blasts from a speaker hooked up to Russell's laptop computer, Cloer and Knight step out to the beat, refining and revising their moves as they snap their fingers, trading jokes and smiles in the process.
Despite their easygoing harmony, both performers consider their Broadway in the Hood connection serious business.
"The work Torrey does is, hands down, some of the best work in Vegas," says Cloer, citing "the impact the performing arts can have on a child's confidence." But "he opens the doors to anybody."
BITH is "doing more than talking about something, they're doing it," adds Knight. "I'm a HOOD-ie and proud to be that."
Knight made his Broadway in the Hood debut in a 2012 production of "The Color Purple" at the West Las Vegas Library.
Despite his status as a Motown legend, Knight wanted "to be in the dressing room with us," 26-year-old BITH member Jericho Michela says, remembering how Knight helped a young performer by "teaching him how to tie a tie" and noting how "something as simple as tying a tie" demonstrates the bond among BITH members young and old.
"When you're in BITH, you're a part of the family," he says. "It's a family much more than an organization."
Toure quotes the motto on his summer camp T-shirt: "Like it says in 'Hood,' helping others open doors."
A new BITH member, 16-year-old Stone Farrior, appreciates the help. New to acting, he's learning multiple lessons at BITH's summer camp.
"My dancing problems are looking at my feet, and with singing, my head's way too high," the Valley High School student says. Even so, "I love it," Stone adds. Unlike school, where "you're worrying you're going to fail, I'm not worried. Here, I feel I can succeed infinitely — as long as I try."
Savion Glover: The 'Tap Dance Kid' grows up and gives back
Savion Glover began his Broadway career at 12 in "The Tap Dance Kid" and, on screen in "Tap," he shared the floor with such masters as Sammy Davis Jr. and Gregory Hines. (Back in Broadway, Glover reteamed with Hines in "Jelly's Last Jam.")
He's long since forged his own path as a performer and choreographer, on Broadway (the Tony-winning "Bring in 'da Noise, Bring in 'da Funk," "Black and Blue"), on TV (HBO's "The Rat Pack," PBS' "Sesame Street") and on screen (where he created the moves for tap-happy penguin Mumbles in the Oscar-winning 2006 feature "Happy Feet").
But Glover's early experiences helped inspire his participation in Saturday's Smith Center benefit for Broadway in the Hood, "From Broadway With Love: Honoring the Shoulders We Stand On."
Although Glover hasn't previously worked with Broadway in the Hood, "someone reached out to me and I wanted to be a part of it," he explains during a waiting-for-a-plane telephone interview. "Arts and entertainment need to be accessible."
Besides, "my mentors and teachers have come to Las Vegas," he notes, citing "all my buddies — people like Sammy Davis Jr., the Nicholas Brothers and Gregory Hines."
They helped make Las Vegas a tap magnet, Glover notes.
"I don't know that there is another mecca," he comments. "It has been Vegas, ever since the beginning of tap dance as entertainment. I don't think they will ever lose their legacy."
And while he has "many stories" about the aforementioned Las Vegas legends, "I was told what happens in Vegas stays in Vegas," he quips.
Contact Carol Cling at ccling@reviewjournal.com or 702-383-0272. Follow @CarolSCling on Twitter.
361 Symphony Park Ave., Las Vegas, NV