Gregory's talk at Smith Center won't be same old song and dance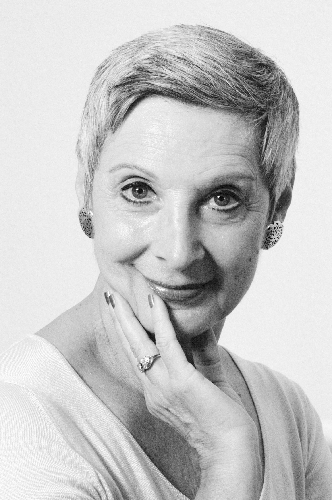 Famed ballerina Cynthia Gregory will give a candid talk about her life and career this evening at the Troesh Studio in The Smith Center for the Performing Arts.
The talk is presented by Nevada Ballet Theatre and is another installment of "Words on Dance," a series of in-depth interviews and screenings with dance legends. The 90-minute session will be moderated by Donald Williams, a performer in "Phantom — The Las Vegas Spectacular" and former principal dancer with Dance Theater of Harlem.
Ballet fans already might be familiar with Gregory's work and prestigious career, which spanned more than 30 years and included some of ballet's pre-eminent lead performances. But "Words on Dance" will provide fans with an opportunity to learn details about her life, her family, her dance partners and other topics.
About 40 minutes of video featuring Gregory also will be screened during her session, says founding producer Deborah DuBowey.
Gregory is looking forward to giving Las Vegans a "peek into a ballerina's life," she says.
In addition to the usual topics people are curious about — was she in pain, how much time did she devote to dancing, what did she give up to have a career — Gregory hopes to share a different side of herself with the audience.
Expect to hear some funny stories, including one about the time she was dropped during a performance. Hitting the floor wasn't funny, she says, but what came before and right after the drop was hilarious. She will also talk about what she's been doing since she stopped dancing in 1992.
Originally from Los Angeles, Gregory moved to Las Vegas in 2009 because she had always felt an affinity for the desert. Family members also encouraged her to come here, Gregory says. Currently, she serves as a dance adviser for the Nevada Ballet Theatre, coaching classical dancers.
Gregory hopes her "Words on Dance" appearance will help make dance more accessible to people.
Contact reporter Sonya Padgett at spadgett@review journal.com or 702-380-4564. Follow @StripSonya on Twitter.
PREVIEW
What: "Words on Dance" with Cynthia Gregory
When: 7 p.m. today
Where: The Smith Center for the Performing Arts, 361 Symphony Park Ave.
Tickets: $25-$75 (982-7805, thesmithcenter.com)