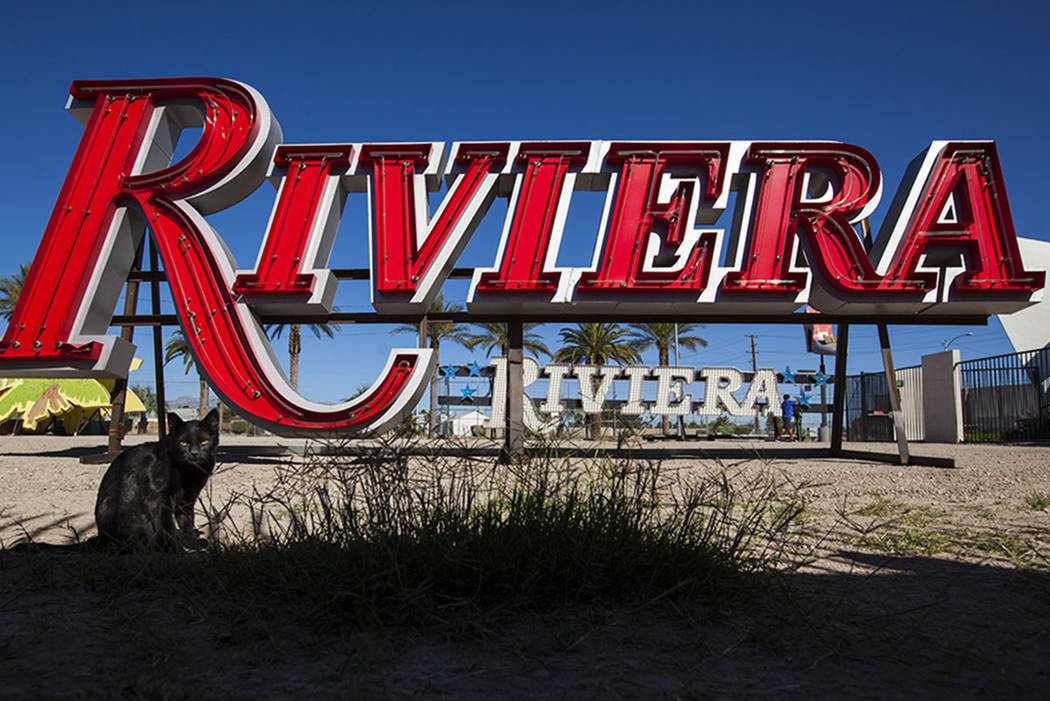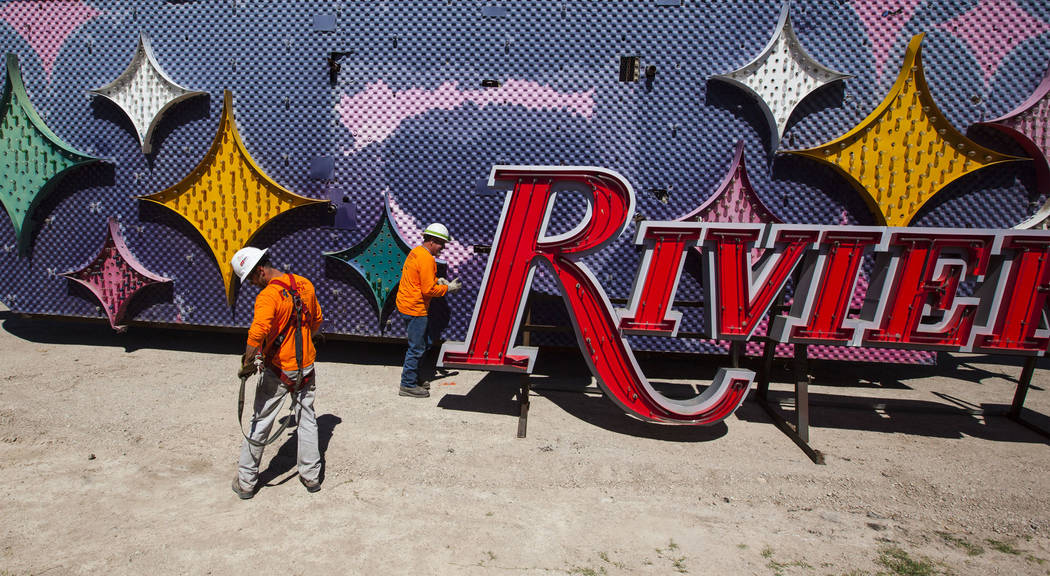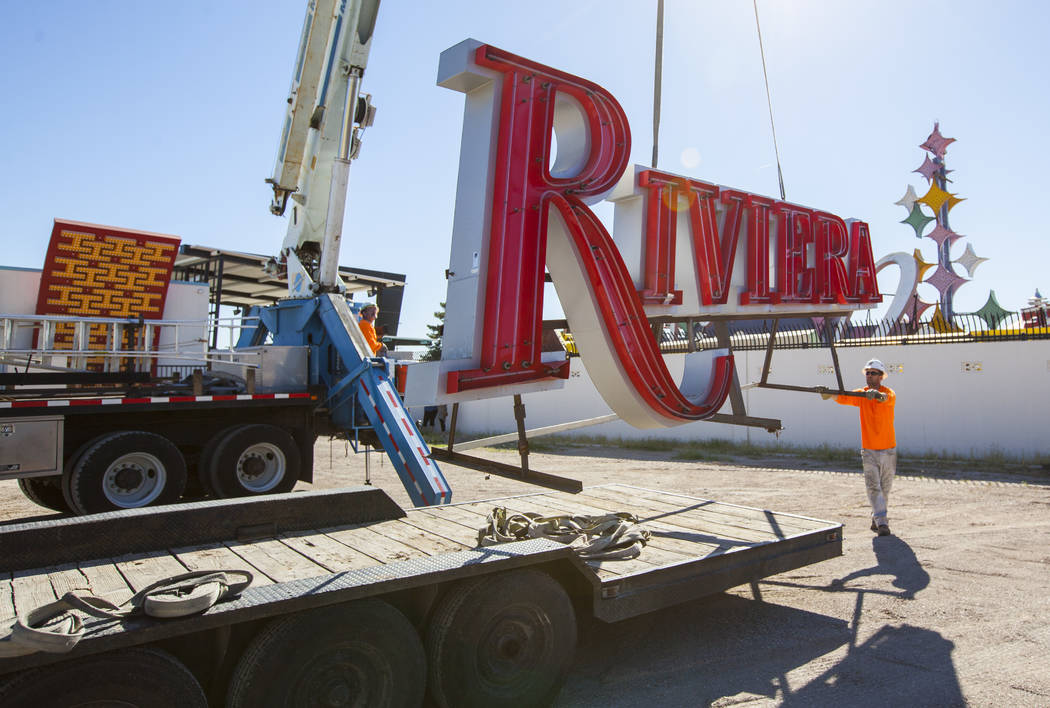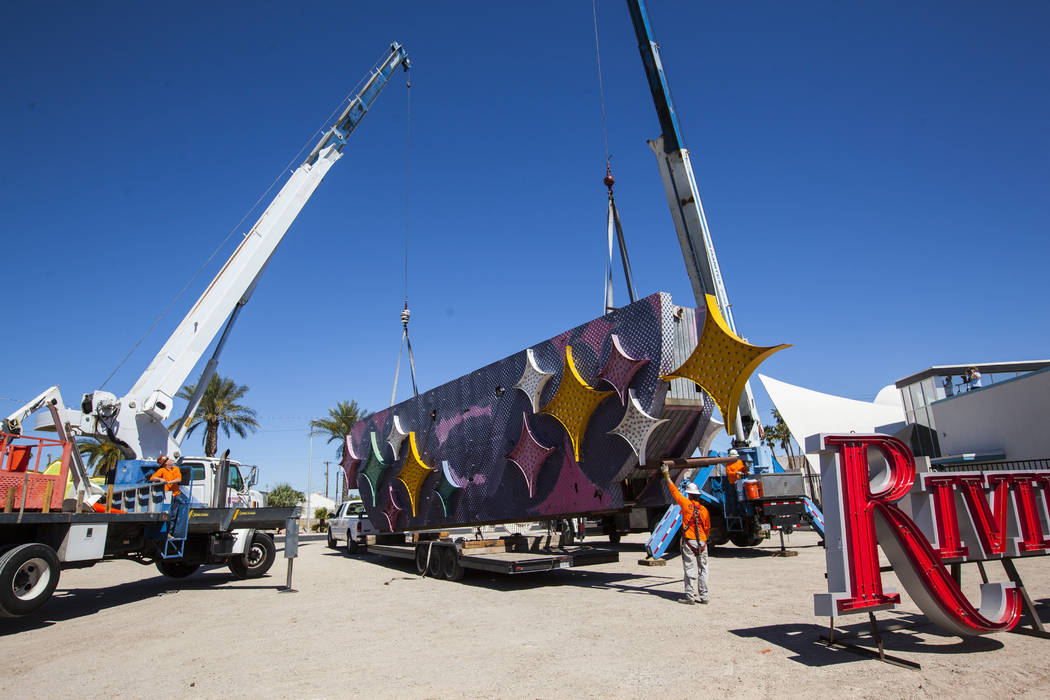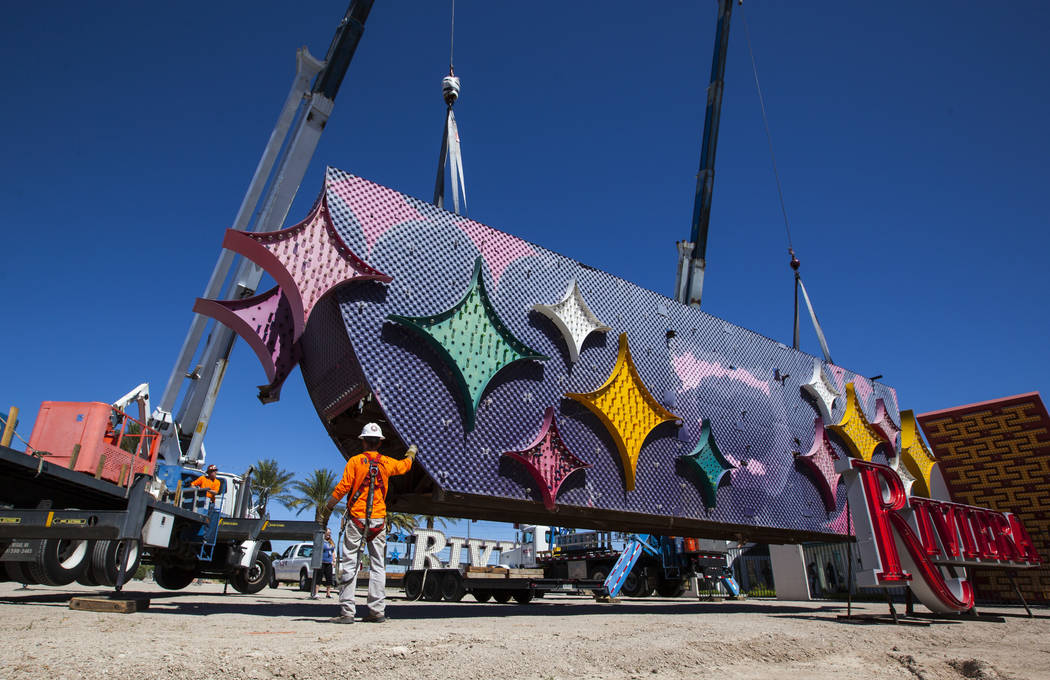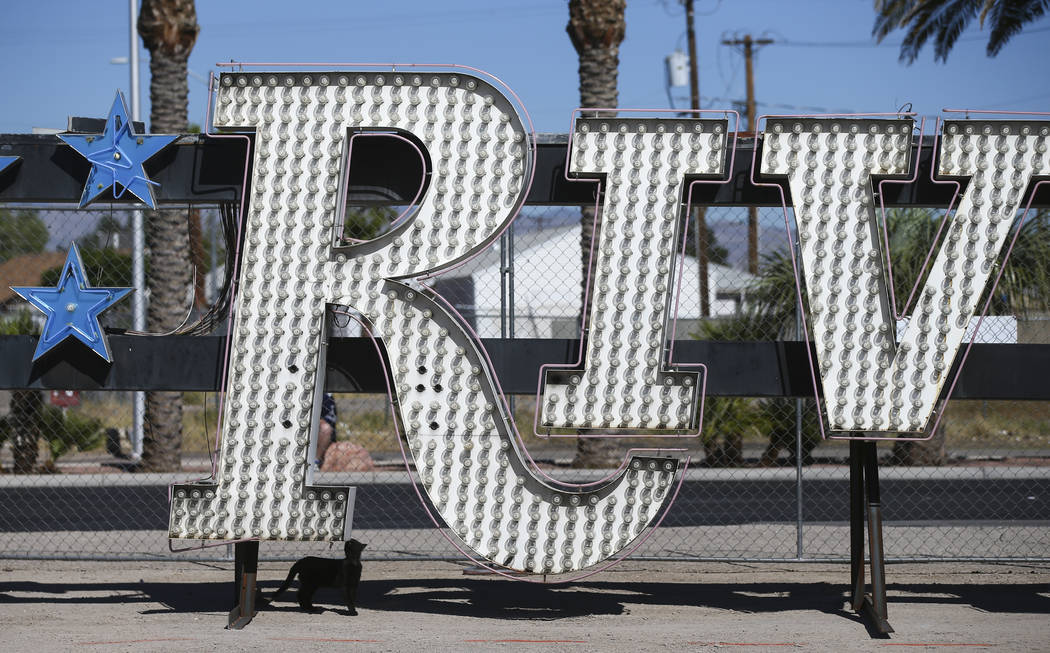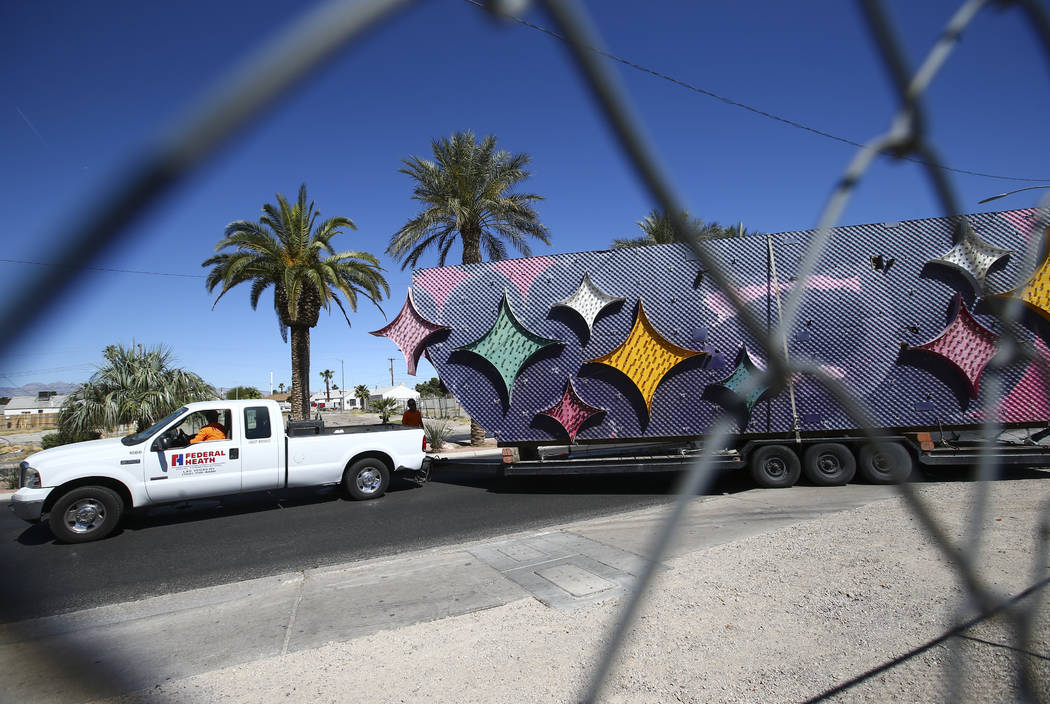 Thirty signs, including iconic Las Vegas landmarks from the Stardust and Riviera, were hauled out of storage Friday as the Neon Museum worked on an expanded "Neon Boneyard."
The expanded outdoor space is under construction and scheduled to be completed later this year, according to a news release.
In addition to the famous Stardust and Riviera items, the museum rolled out signs from the Las Vegas Club, the Opera House Gambling Club and the Spearmint Rhino. The signs were delivered to the lot on Las Vegas Boulevard North, just north of downtown.
The museum features a visitors center housed inside the former La Concha Motel lobby as well as nine restored signs installed as public art throughout downtown Las Vegas.
For tour schedules and pricing information, visit neonmuseum.org.