Las Vegas art museum draws closer to reality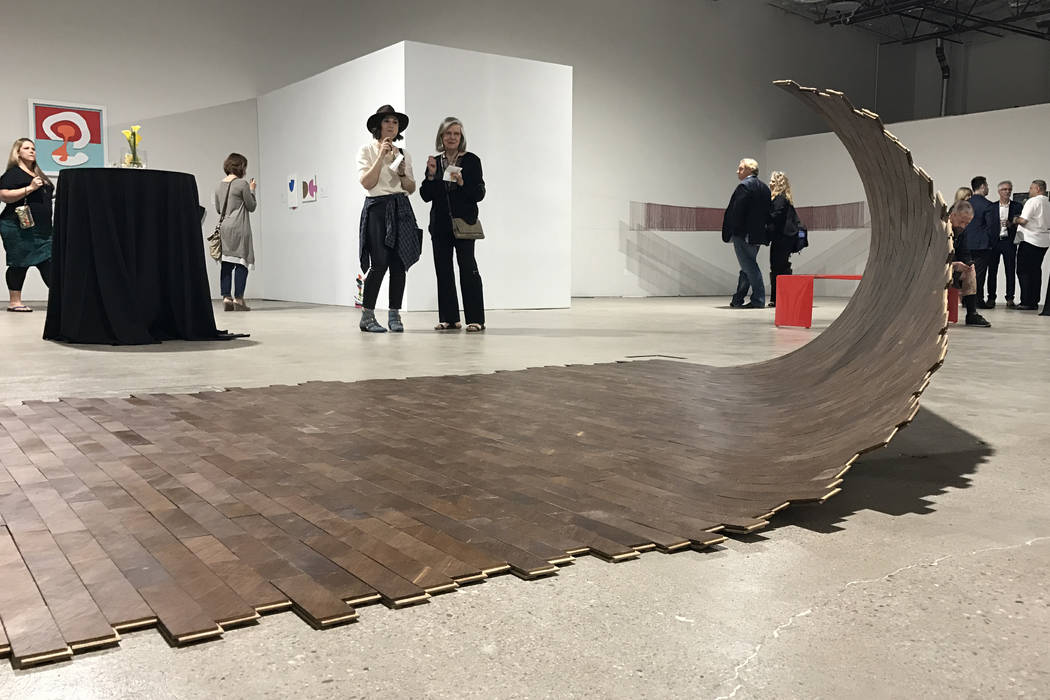 A Las Vegas art museum is one step closer to reality.
The nonprofit group working toward establishing a downtown museum has officially joined forces with the Reno-based Nevada Museum of Art to create a statewide institution.
The proposed Art Museum at Symphony Park's new, official name: the Nevada Museum of Art, Las Vegas.
"We're excited, we're hopeful, we're enthusiastic," Las Vegas Mayor Carolyn Goodman said of the merger. "It's another building block toward building a world-class city."
Las Vegas museum proponents and Reno museum officials have been working almost three years on the merger, which was completed last month and announced Wednesday in a news release.
The next step: hiring a founding director for the Las Vegas museum. While a national firm conducts a search, museum officials will continue building a joint board of trustees and planning a statewide capital campaign.
"Generations of Southern Nevadans have imagined and worked toward the creation of a significant, permanent fine art museum in Las Vegas that exhibits, teaches and celebrates art," said Katie O'Neill, the Las Vegas native who chaired AMSP and is now on NMA's board. "With this merger, our community is now in a stronger position to bring that vision into reality."
Last year, AMSP and NMA co-presented the NMA exhibit "Tilting the Basin: Contemporary Art of Nevada" at a pop-up downtown location. The groups also worked to obtain a $1 million state appropriation to support merger and expansion plans.
The Las Vegas City Council helped jump-start the museum project in 2015 by donating land in Symphony Park and $2 million toward construction. Last month, the council approved assigning the donation agreement to NMA, the only art museum in Nevada accredited by the American Alliance of Museums.
Las Vegas ranks as the 29th-largest metropolitan area in the U.S. — and the only one in the top 50 without an accredited art museum, according to NMA.
"The past decade has been transformative for the region and, as Las Vegas has grown, so has the cultural vision," said David Walker, chief executive officer for the unified NMA. "The opening of The Smith Center and the success of Seven Magic Mountains" — the painted rock totems in the desert between Jean and Sloan, produced by NMA and the New York-based Art Production Fund — "revealed greater possibilities for art and culture in Southern Nevada. The art museum in Las Vegas is the next step."
Contact Carol Cling at ccling@reviewjournal.com or 702-383-0272. Follow @CarolSCling on Twitter.